Ontario worker's employment contract unenforceable, but no inducement or bonus entitlement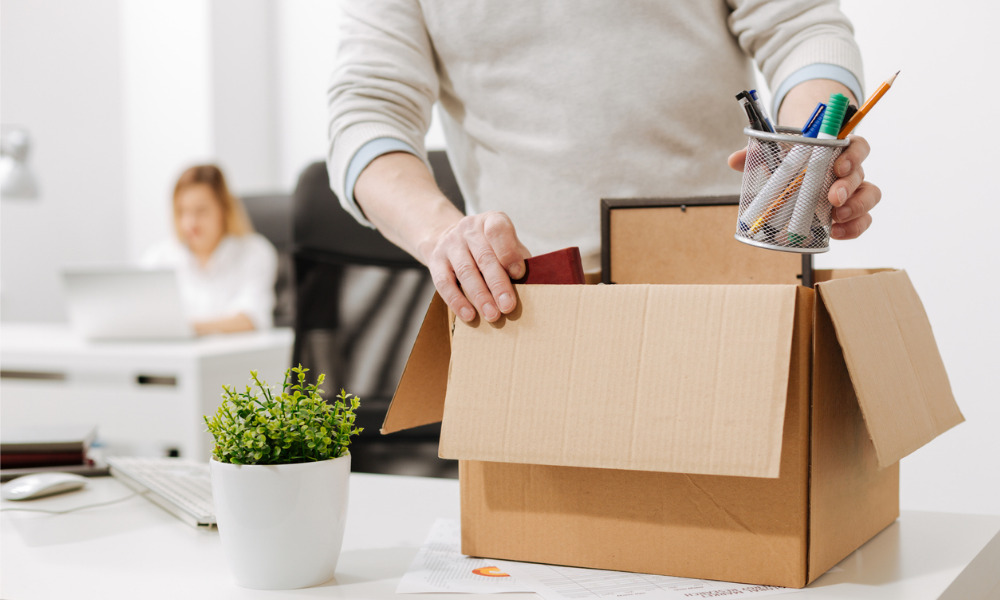 A fired Ontario worker has won his claim for wrongful dismissal damages against his employer of six and one-half months, but his entitlement was significantly less than what he wanted.
Kevin Sewell, 47, worked for Provincial Fruit Limited, a fresh produce distributor in Etobicoke, Ont., in a senior sales position starting in October 2018. He was paid an annual salary and was eligible for a discretionary bonus worth between 10 per cent and 15 per cent of his salary.
Sewell's employment began after a head-hunting firm contacted him about working with Provincial Fruit. Sewell — who had about seven years of experience in the industry — had been looking for a job that was different than the one he had at the time, so he accepted an invitation for a job interview. The interview went well and Sewell got along with the company representatives, so they encouraged him to join Provincial Fruit with the hope that they would have a long employment relationship.
The employment contract Sewell signed included a termination clause that stated that Provincial Fruit could terminate his employment without just cause by providing him with "payment, or at the company's sole option, notice or combination of notice and pay in lieu of such notice representing termination pay and, if applicable, severance pay, as may be required under the Employment Standards Act, 2000, as amended from time to time."
The contract also included a provision releasing the company from "any and all obligations" under legislation or common law if it followed the termination clause. Sewell didn't seek legal advice before signing.
A quick end
On April 17, 2019, after six and one-half months with Provincial Fruit, the company terminated Sewell's employment without cause. It provided him with two weeks' salary and benefits as provided for under the Ontario Employment Standards Act, 2000.
Sewell remained out of a job for just less than four months before he found new employment in early August that paid about $34,000 less per year.
Sewell sued for wrongful dismissal, claiming that the termination provision was unenforceable because he hadn't understood the implications of it and the company hadn't explained it to him. He also argued that reasonable notice was implied in the employment contract and he had been induced from his previous employment, making him entitled to eight months' reasonable notice, adding up to more than $100,000 in salary, benefits, unused vacation and the discretionary bonus.
The court noted that, due to the power imbalance between employers and employees, it had to look at the employment contract as a whole with an eye toward protecting the employee to determine if it satisfied the requirements of employment standards legislation. That power differential, combined with the good-faith basis at the beginning of the employment relationship, made it reasonable for Sewell to sign the contract without examining it extensively or seeking independent legal advice, said the court.
Contract unenforceable but no inducement
The court found that the language of the employment contract, when read plainly, combined both notice and severance pay entitlements. The Employment Standards Act, 2000 required both notice and severance pay for a without-cause termination, but the termination clause stipulated that the company's payment upon termination would represent both termination and severance pay. As a result, the clause violated the act, said the court.
Since the language used in the "termination for just cause" provision violated employment standards legislation, the court determined that the contract as a whole was void and unenforceable. This opened Sewell up to be eligible for common law reasonable notice.
The court found that Provincial Fruit did not induce Sewell from his previous employment, as Sewell had been considering changing his employment before the head-hunter came calling. Although the company representatives expressed a hope that they would have a long employment relationship, they didn't promise anything and it was a "mutually beneficial" arrangement when Sewell came aboard, said the court in eliminating inducement as a consideration toward the length of notice entitlement.
Without any inducement consideration, the reasonable notice entitlement came down to the established factors — the character of the employment, the length of service, Sewell's age and the availability of similar employment relating to his experience, training and qualifications.
The court found that Sewell's demand for eight months' notice was too much. In addition to him not being induced from his previous employment, the evidence indicated that the employment contract was negotiated in good faith and Provincial Fruit genuinely felt there was potential for long-term employment. Just because things didn't work out and the company decided Sewell wasn't right for the job after a short time didn't change the intention at the start, said the court.
The court determined that four months was an appropriate notice period for Sewell's six-and-one-half-month stint with Provincial Fruit. It reduced the entitlement by two weeks because Sewell mitigated his damages by finding alternate employment shortly before the end of the reasonable notice period.
The court denied Sewell's inclusion of the bonus in his entitlement claim. Since he was terminated without cause due to performance reasons, it was unlikely he would have received any bonus as it was entirely discretionary, said the court.
Provincial Fruits was ordered to pay Sewell the equivalent of four months' salary and benefits minus the two weeks of mitigation, a total of $35,356.19, plus $20,000 to cover his legal costs.
For more information, see:
Sewell v. Provincial Fruit Co. Limited, 2020 ONSC 4406 (Ont. S.C.J.).