Dispute over level of wage increases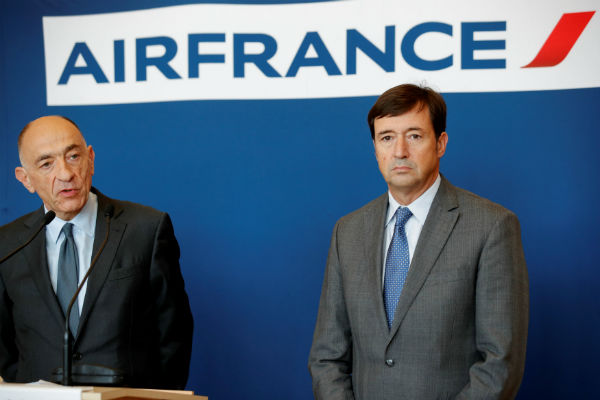 PARIS (Reuters) — Air France unions said they would continue strike action into May, in addition to two further days in April, in a dispute over pay that has already cost the French carrier hundreds of millions of euros.
The unions representing pilots, cabin crew and ground staff plan to go on strike on April 23 and 24, continuing a series of walkouts since the end of February, and said they would update members on new strike dates next week.
Unions are calling for a six per cent pay increase for this year for Air France staff.
Management has proposed a draft agreement that runs for several years, including a pay increase of two per cent for 2018. That draft agreement, which also contains a general wage increase of five per cent over the 2019-2021 period, is open for signatures until Friday.
So far, the walkouts have cost parent group Air France-KLM 220 million euros (US$272 million).
"Each further day of strikes worsens the financial situation of Air France, affects customer confidence and increases the pressure on those staff not striking," Air France said in a statement.