'This government is pushing our members to the breaking point exactly when Albertans need them most'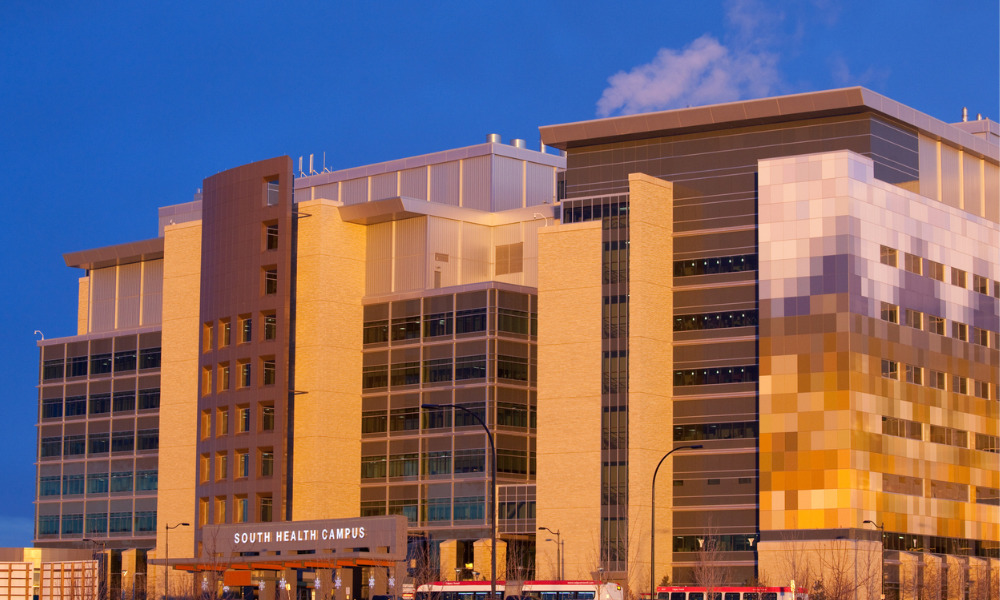 Front-line hospital workers walked off the job at locations across Alberta on Monday to rally against the planned layoff of thousands of jobs by Alberta Health Services (AHS).
"Anger has been building among members for months," says Guy Smith, president of the Alberta Union of Provincial Employees (AUPE). "The recent announcement by Health Minister Tyler Shandro of 11,000 jobs being cut in the middle of a global deadly pandemic was the last straw for them."
Healthcare workers felt that "there was no other option but to fight" so they can continue to serve the public, especially amid the COVID-19 pandemic, he says.
AHS responds
In response, AHS said it has reached out to staff to ask them to return to work and end the illegal strike.
"AHS has made an application to the Labour Relations Board today to formally ask the board to direct the affected employees back to work."
Travis Toews, president of treasury board and minister of finance, also called for an end to the "illegal" walk-offs.
"Those involved in this illegal action will be held accountable," he says. "My expectation is that all unions respect the bargaining process, stop putting Albertans' safety at risk and abide by the law."
AHS also enacted contingency plans to redeploy non-union staff, including managers, wherever possible to cover for missing staff:
"AHS is postponing non-emergency surgeries. All emergency procedures will continue as well as some urgent surgeries, such as cancer procedures. Non-urgent ambulatory care procedures and clinic visits are also being postponed. Patients will be contacted directly if their appointments are affected."