Halifax | (8 launchmasters) and the Canadian Merchant Service Guild (CMSG)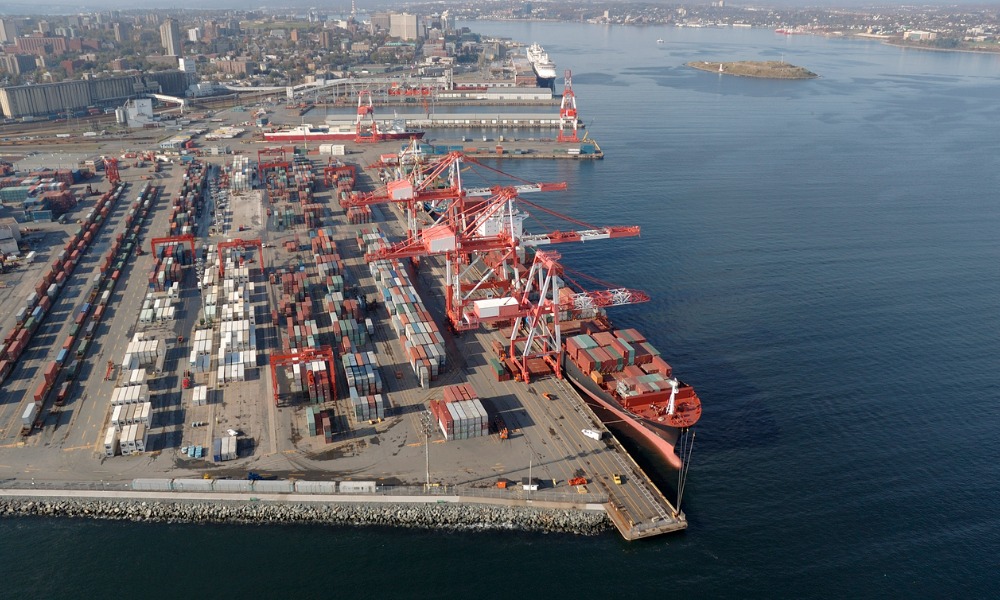 Click here
to view the original collective agreement.
Renewal agreement: Effective Jan. 1, 2021 to Dec. 31, 2024. Signed on Dec. 17, 2021.
Paid holidays: 11 days, plus National Day for Truth and Reconciliation, 1 additional day in each year that is recognized to be provincial or civic holiday in area in which employee is employed or in any area where no such additional day is recognized as provincial or civic holiday: first Monday in August.
Vacations with pay: 10 hours per month to start (employee earns but is not entitled to receive vacation leave during first 6 months of employment), 13.33 hours per month after 9 years, 16.66 hours per month after 15 years, 20 hours per month after 25 years. Unused portion of vacation leave may be carried over into following vacation year and carry-over beyond 1 year will be by mutual consent.
Overtime: Time and one-half for 2 hours worked after average 40 hours per week, averaged over 4- or 8-shift schedule as applicable. Time and one-half for all hours worked when regular scheduled change of watch occurs and vessel is not at its berth due to servicing of ship for pilotage. Time and one-half for work on day of rest. Time may be accumulated as leave with pay, maximum 160 hours.
Meal allowance: $20 for first 8 hours; further $20 for every 8-hour period for continuous overtime, after 3 or more hours of overtime shift.
Sick leave: 10 hours for each month of employment.
Bereavement leave: Greater of 7 days, without pay, or 4 days, with pay, for death in immediate family (father, mother, stepfather, stepmother, foster-parent, brother, sister, spouse, common-law-spouse resident with employee, children of common-law spouse, child, stepchild, ward, father-in-law, mother-in-law, grandchild, relative residing in employee's household). Addition 3 days may be provided for travel. 2 days for death of grandparent, son-in-law, daughter-in-law, brother-in-law, sister-in-law.
Seniority – recall rights: 2 years after layoff.
Call-in pay: Minimum 6 hours at straight time rate if period of overtime worked is not contiguous to scheduled shift (if overtime worked is contiguous to scheduled shift, pay at time and one-half for all overtime worked).
Probationary period: 12 months of active employment.
Severance: 2 weeks' pay for first year of employment; 3 weeks' pay after 10 years of service; 4 weeks' pay after 20 years of service; plus, 1 week's pay for each additional year of employment after first layoff, maximum 28 weeks' pay. 1 week's pay for each year of employment, less any period in which employee was granted severance pay, retiring leave or cash gratuity in lieu by employer, maximum 27 weeks' pay for second or subsequent layoff.
Safety shoes: Every 2 years or as conditions warrant, employee will receive 1 pair of safety shoes suitable for wear with uniform. Maximum $300 (excluding applicable taxes) for CSA-approved safety footwear (previously maximum $200).
Uniforms/clothing: Every 2 years or as conditions warrant, employee will receive 1 CCG-approved flotation coat (flame orange or red) or inflatable PFD (Mustang Air Force or equivalent). Every 3 years, or as conditions warrant, employee will receive 1 raingear (yellow or orange); 1 pair of rubber boots. Employee will reimburse employee for working clothing bought, maximum $500 (excluding applicable taxes), per year.
Sample rates of annual pay (current, after 2.5% increase):
Launchmasters
Up to 1 year: $77,070 rising 1 step to $78,997
1 to 2 years: $81,775 rising 1 step to $83,819
5 to 10 years: $83,948 rising 1 step to $86,046
More than 10 years: $86,114 rising 1 step to 88,266
Editor's notes: Marriage leave: After 1 year's employment, employee who gives employer at least 5 days' notice will be given leave, with pay, for 5 days to get married. Marine disaster: $850 reimbursement (previously $750) when employee suffers loss of clothing or personal effects because of marine disaster or shipwreck.