Provincewide, Alberta (130 grocery workers) and the Logistics, Manufacturing, and Allied Trades Union, CLAC, Local 56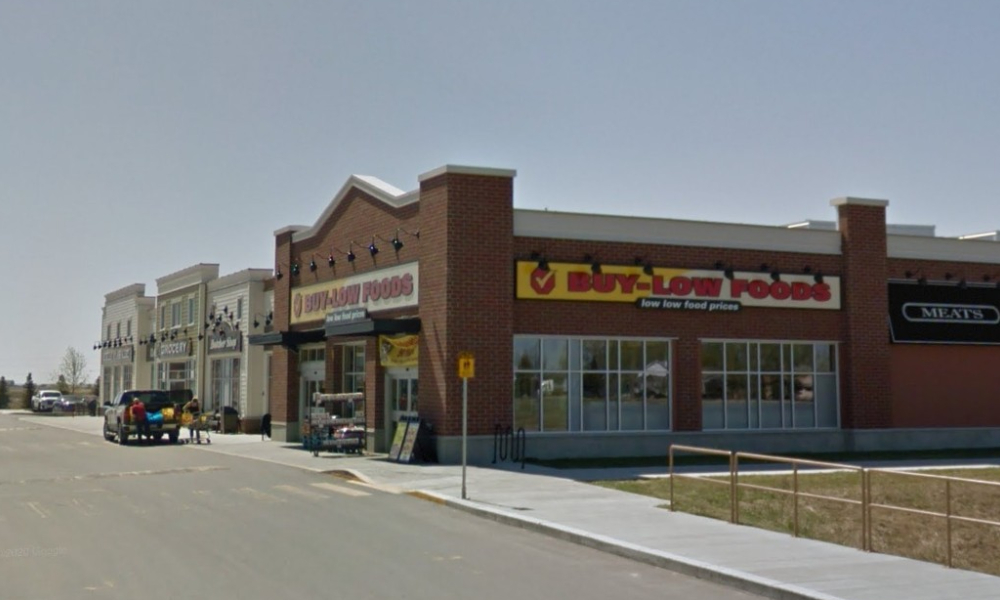 Click here
to view the original collective agreement.
Renewal agreement: Effective Jan. 1, 2021 to Dec. 31, 2023. Signed on Dec. 22, 2020.
Shift premium: $2 per hour (previously $1.75 per hour) for all hours worked where majority of hours are between 11 p.m. and 7 a.m. $1.50 per hour (previously $1.25 per hour) for each hour worked in freezer for employees assigned to work in freezer. $0.50 per hour for emergency first aider; $1 per hour for standard first aider
Paid holidays: 11 days.
Vacations with pay: 2 weeks after 1 year, 3 weeks after 3 years, 4 weeks after 10 years, 5 weeks after 17 years, 6 weeks after 22 years. Vacations must be scheduled and completed not later than end of 12-month period following 12-month period in which vacation is earned; vacations may not be accumulated from anniversary date to anniversary date.
Overtime: Time and one-half for work after 8 or 10 hours per day; double time after 3 hour of overtime (on 8-hour workday) or 2 hours of overtime (on 10-hour workday). Time and one-half for work after 40 hours per week; for all work on employee's sixth day of work per week (fifth day when employee works modified 4 by 10-hour workweek). Double time for all time worked in excess of overtime hours specified by employer at time of inverse overtime call. Employees may bank overtime hours maximum $5,000; employees must use banked overtime within 6 months of posting.
Meal allowance: $10 when unscheduled overtime of 3 or more hours is worked consecutively with basic daily hours of work.
Medical benefits: Employer pays 60% of premiums, employee pays 40% of premiums.
Dental: 80% reimbursement of basic services; 50% for major restorative services, maximum $2,000 per person per year ; 50% reimbursement of orthodontics for dependent children lifetime $1,500 maximum per child.
Sick leave: 4 hours for each 160 regular and overtime hours worked, maximum 40 hours accrual.
STD: Employee pays 100% of premiums for coverage of 66 2/3% of regular weekly earnings maximum $700 per week, continuing for maximum period of 17 weeks.
LTD: Employee pays 100% of premiums for coverage of 66 2/3% of first $2,250 of monthly earnings plus 50% of balance of employee's regular monthly earnings, maximum total benefit of $7,500 per month.
Life insurance: Coverage of 2 times employees' basic annual earnings maximum $100,000.
Pension: Employer matches employee contribution to RRSP. 1% after 1 year or service, 2% after 2 years of service; 3% after 3 years of service; 4% after 4 years of service; 5% after 5 years of service.
Bereavement leave: 5 days for death of parent, parent's spouse, spouse, spouse's parent, child, child's spouse, spouse's child by former marriage. 3 days for death of brother, stepbrother, sister, stepsister, brother-in-law, sister-in-law, grandparents, spouse's grandparents, grandchildren. 1 day for death of brothers or sisters of employee's parents, brothers or sisters of employee's spouse's parents, niece, nephew, any relative living in household of employee, any person for whom employee is legal guardian. Employee may take day(s) without pay to attend funeral of other relatives and friends.
Seniority – recall rights: Amount employee is laid off for continuous period equal to employee's seniority or 1 year, whichever is less. 12 months for employees promoted out of bargaining unit.
Call-in pay: Minimum 4 hours of pay at regular hourly rate (on work or school days, restricted employees will be paid for only those hours worked).
Probationary period: 1,040 hours worked (excluding time spent on WCB claim).
Discipline: Sunset clause is 18 months for any disciplinary letter or other notation.
Safety shoes: $125 each year (or $250 over 2-year period) for each employee not working in freezer for safety footwear.
Uniforms/clothing: When employer requires employee to wear uniforms or aprons, employer will provide, repair, clean apparel (excluding footwear) free of cost to employee. Employer will make gloves, freezer boots, adequate supply of freezer suits of reasonable sizes and in reasonable condition available free of charge for employees who work in freezer.
Sample rates of hourly pay (current, after 3% increase):
Accumulated hours
0 to 520: $17 rising 2 steps to $17.50
521 to 2,080: $17.65 rising 2 steps to $18.10
2,081 to 4,160: $18.55 rising 2 steps to $19.10
4,161 to 6,240: $19.55 rising 2 steps to $20.10
6,241 to 8,320: $20.55 rising 2 steps to $21.20
8,321 to 10,400: $21.65 rising 2 steps to $22.45
10,401 to 12,480: $23 rising 2 steps to $23.80
12,481 to 14,560: $24.40 rising 2 steps to $25.35
14,561+: $25.80 rising 2 steps to $27
Employees at $18.50 or above on Dec. 14, 2005: $27.85 rising 2 steps to $28.85
Editor's notes: Staff meetings: Meetings called by employer will be considered as time worked and will be compensated at employee's regular hourly rate, except where attendance by employee is on voluntary basis (social functions will not be deemed to be staff meetings). EFAP: Employer will contribute $1.80 per month for each employee into employee family assistance program (EFAP) administered by CLAC Health and Welfare Trust Fund.