Toronto | (56 designers, design technologists, technical illustrators, chief draftspersons,) and SPEA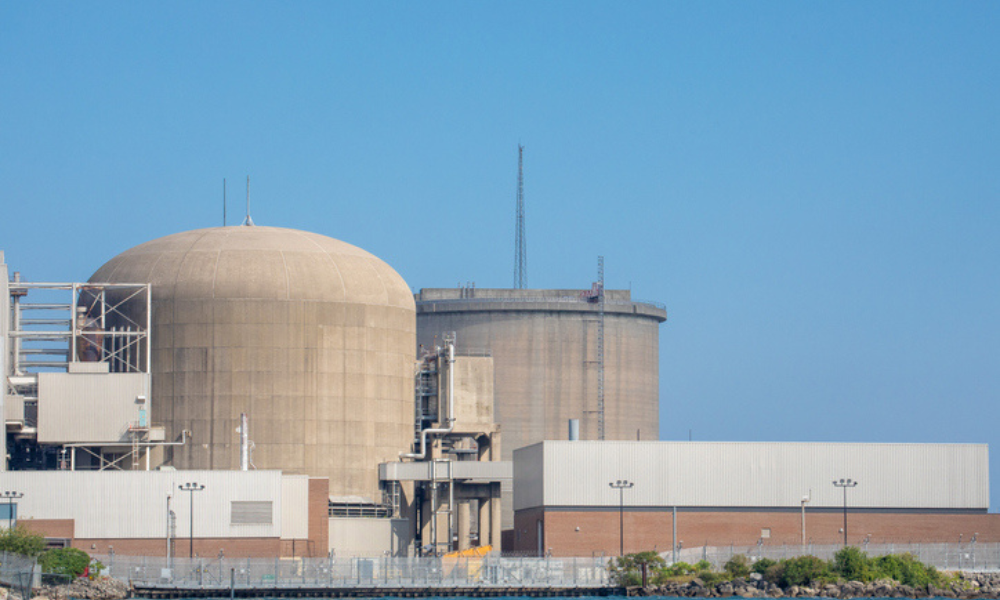 Click here
to view the original collective agreement.
Renewal agreement: Effective Jan. 1, 2022 to Dec. 31, 2026. Signed on Jan. 1, 2022.
Wage adjustments:
March 1, 2023: Min. 3%, max. 5%
March 1, 2024: Min. 2.5%, max. 4%
March 1, 2025: Min. 1.5%, max. 3.5%
March 1, 2026: Min. 1.5%, max. 3.25%
Shift premium: $2.25 per hour (previously $2 per hour) for employees working between 6 a.m. and 2:59 p.m.; $4 per hour (previously $2.50 per hour) for employees working between 3 p.m. and 5:59 a.m. Employees who are working from home are ineligible for shift premiums.
Paid holidays: 12 days, including St. Jean Baptiste Day (Quebec only), company holiday (summertime floater), civic holiday (except in Quebec), 2 days following Boxing Day.
Vacations with pay: 112.5 hours (15 days) after 6 months, 120 hours (16 days) after 6 years, 150 hours (20 days) after 7 years, 157.5 hours (21 days) after 14 years, 187.5 hours (25 days) after 16 years.
Overtime: Time and one-half for all time worked after 7.5 hours per day or 37.5 hours per week. Double time for all time worked after 10 hours of overtime at time and one-half in 1 week. Time and one-half for all time worked of first day of rest; double time for work on second or subsequent day of rest.
Meal allowance: $15, plus 30-minute paid meal period, for employees who work 2 or more hours of overtime immediately following normal hours of work.
Sick leave: Employees will receive 12 days on commencing employment; credit of 6 days on each subsequent Jan. 1.
LTD: Coverage of 66.67% of base monthly salary.
Life insurance: Employer pays 100% of premiums for coverage of 1 times base salary.
Pension: CAAT Pension Plan. Employee contributes 8%. Employer contributes 6.5% to start; 8% after 3 years; 10% after 6 years.
Bereavement leave: 3 days for death in immediate family (father, mother, foster-parent, grandparent, brother, sister, child, spouse, common-law spouse, grandchild, father or mother of employee's spouse, other relatives living in same household with employee). 1 day for death in non-immediate family (son-in-law, daughter-in-law, brother-in-law, sister-in-law). Additional paid time may be given for travel.
Seniority – recall rights: Period equal to amount of seniority to employee's credit or 2 years, whichever is less, after layoffs.
Call-in pay: Time and one-half for hours worked, minimum 4 hours.
Probationary period: 120 working days.
Discipline: Sunset clause is 2 years for disciplinary notations. Employees may request offsetting notation 12 months from date of discipline and request will be granted provided there has not been occurrence of similar nature over this time.
Sample rates of annual pay (current):
Grade
PD1
Minimum: $51,500
Maximum: $67,100
PD2
Minimum: $67,200
Maximum: $81,200
PD3
Minimum: $81,300
Maximum: $95,400
PD4
Minimum: $95,800
Maximum: $105,800
PD5
Minimum: $106,100
Maximum: $122,100
PD6
Minimum: $113,600
Maximum: $151,200
Editor's notes: Personal business days: 1 day of paid leave per year will be credited to employees for use in personal or special circumstances. Professional development: Employer will spend minimum 2% of bargaining unit base salary for employee training, career and professional development. On-call: $4 for each hour on-call. Travel meal allowance: $15 per day for breakfast. Effective Jan. 23, 2025: $17 per day; $20 per day (previously $15 per day) for lunch. Effective Jan. 23, 2025: $22 per day; $45 per day (previously $40 per day) for dinner. Effective Jan. 23, 2025: $50 per day.