Chatham, Ont. (34 drivers, dockmen, maintenance personnel, brokers, mechanics) and Teamsters, Local 879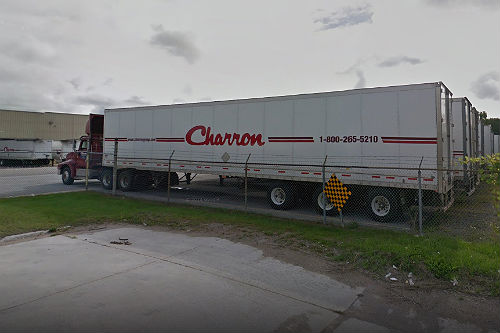 Click here
to view the original collective agreement.
Renewal agreement: Effective April 1, 2018 to March 31, 2023. Signed on Aug. 14, 2018.
Shift premium: $0.10 for miles on sixth day/shift for highway drivers who have completed 5 work days/shifts. $0.75 per hour for lead-hands.
Paid holidays: 9 days, plus day before New Year's, 2 floating holidays.
Vacations with pay: 2 weeks or 4% after 1 year, 3 weeks or 6% after 5 years, 4 weeks or 8% after 10 years, 5 weeks or 10% after 15 years, 6 weeks or 12% after 20 years. Employees qualified for more than 3 weeks of vacation time will be restricted to 2 weeks during recognized summer-vacation period: June, July, August.
Overtime: Time and one-half for all work after 8 hours per day or 40 hours per week. Time and one-half for all work on Sunday. If highway drivers deliver or pick-up loads within 20-mile radius of Chatham at end of shift, driver will be paid overtime rate for all hours involved (provided driver has accumulated 8 hours in shift).
Medical benefits: Employer pays 100% of premiums for OHIP. Employer pays 100% of premiums for health and welfare plan, after 90-day probation period.
Vision: $225 every 2 years.
Pension: Employer will pay into reputable RRSP, $275 per month for each union employee qualified for level 2 health and welfare who has worked at least 5 days per month. If employee contributes minimum $50 into RRSP, employer will add additional $50 bringing total employer monthly contribution to $325 per month. Effective April 1, 2022: $300 per month, maximum $350 per month if employee contributes $50 per month.
Bereavement leave: 3 days for death in immediate family (father, mother, spouse, son, daughter, common-law spouse, sister, brother, grandparents, grandchildren, stepparents, mother-in-law, father-in-law, brother-in-law, sister-in-law). If more time is required for any reason relating to death, leave of absence will be granted.
Seniority – recall rights: 2 years; 12 months for employees promoted to supervisory positions or positions not subject to agreement.
Probationary period: 90 working days.
Safety shoes: $125 per year (previously $100 per year) from first purchase for safety boots (green-tagged); $250 per year (previously $200 per year) from first purchase for mechanics.
Uniforms/clothing: If any employee is required to wear any kind of uniform as condition of continued employment, uniform will be furnished and maintained by employer, free of charge (no employees will be required to wear uniform that does not bear union label). Employees handling hazardous materials will be supplied with all necessary safety equipment (rubber clothing, goggles). Employer will supply, maintain coveralls for maintenance department. Employer will provide employees with 2 pairs of gloves in January of each year.
Tool allowance: $350 per year for replacement, upgrading of tools, for each employee in maintenance department.
Sample rates of hourly pay (current, after $1-per-hour increase):
Drivers/shunt: $20.95 rising 4 steps to $21.95
Probation: $18.25 rising 4 steps to $19.25
Seniority: $19.35 rising 4 steps to $20.35
First anniversary: $19.70 rising 4 steps to $20.70
Second anniversary: $20 rising 4 steps to $21
Mechanics
Licensed mechanics: $26.65 rising 4 steps to $29.00
Apprentices: $22.55 rising 4 steps to $24.90
Sample rates of per-mile pay (current, after $0.02-per-mile increase):
Highway drivers
Trailers: $0.45 rising 4 steps to $0.47
Trains: $0.46 rising 4 steps to $0.48
Editor's notes: Safe-driver week: Each driver may take 1 immediate family member (spouse, child, grandchild), older than 7, on 1 trip during designated "Safe Driving Week" (first full week in July of each year). Layovers: Highway drivers unscheduled laid over away from home will receive actual cost of room rent. Drivers will also receive meal allowance of $15 per night.