Regina (1,250 municipal workers) and the Regina Outside City Workers', Local 21 Chartered Local of the Canadian Union of Public Employees (CUPE)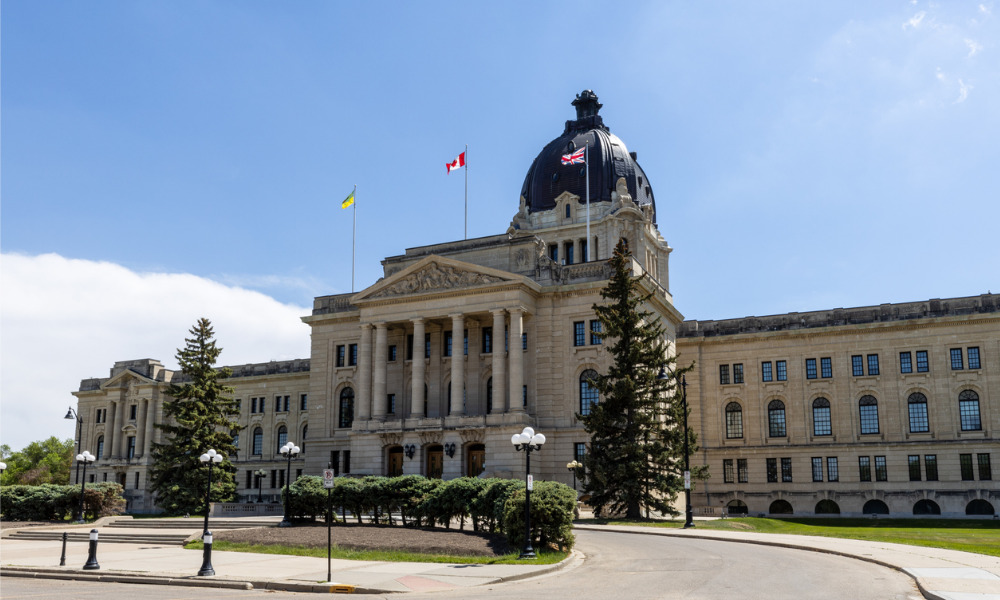 Click here
to view the original collective agreement.
Renewal agreement: Effective Jan. 1, 2019 to Dec. 31, 2021. Signed on Feb. 1, 2020.
Shift premium: 10% of current pay for maximum 1 year of maternity, parental, adoption leave as supplemental allowance (subject to signing 1-year (or pro-rated equivalent) return-of-service agreement). Minimum $0.10 per hour for temporary work of higher classification. 10% of current pay or minimum rate for higher position, whichever is greater, for employee required by management to temporarily act in higher paid position out of scope of either CUPE, Local 7 or CUPE, Local 21 bargaining units. $1.25 per hour for all hours worked between 4:30 p.m. and 7:30 a.m. (differential will only be paid to shifts beginning before 7 a.m. or ending after 5 p.m.). $0.50 per hour for all hours worked between midnight Friday and midnight Sunday. $0.75 per hour to employees assigned to work involving cleaning out sewers, manholes, mains and connections, road-oiling trucks, tar-kettle person, sewer-scraping equipment. $0.75 per hour, during May through September, to leadman, equipment operators, landfill attendants at landfill and to parks maintenance employees engaged in spring cleanup of grass boulevards. $0.75 per hour while working inside of baghouse or other components of dust collection system; working inside screen-deck area; working inside hot bins or cold bins; working inside pug mill; working inside hot elevator or weigh hoppers; working inside asphalt storage silos; working inside dryer; working inside transfer conveyor or slat conveyors. $0.75 per hour to welders, mechanics for all dirty work performed while working on garbage trucks.
Paid holidays: 12 days.
Vacations with pay: 0.06 hours per hour of service, maximum 212.5 hours, to start, 0.08 hours per hour of service, maximum 255 hours, after 7 years, 0.1 hours per hour of service, maximum 297.5 hours, after 15 years, 0.12 hours per hour of service, maximum 340 hours, after 23 years.
Overtime: Double time for all work after 8 hours in 1 day or 40 hours in 1 week.
Medical benefits: Employer pays 100% of premiums for medical plan. Employer will provide $200 per year health spending account for all employees covered by medical plan.
Dental: Employer will provide 50/50 cost-shared plan for employees who have attained 2,069 hours of service.
Sick leave: 0.06 hours per hour of service maximum 1,828 hours. After 10 years of service and with minimum 30 days of credits, employee will be paid 50% of all accumulated sick leave employee may have or 78 days, whichever is lesser, on severance of employment (except for dismissal). If employee is laid off, sick leave credits will be retained for 12 months. After 12 months, credits will either be cancelled or 50% vested interest to which they are entitled will be paid out.
Bereavement leave: 40 consecutive working hours for death in immediate family (spouse, child, mother, father, legal guardian, sister, brother, equivalent step-relationship). 24 consecutive working hours for death in extended family (mother-in-law, father-in-law, sister-in-law, brother-in-law, grandparent, grandchild, common-law spouse's extended family, equivalent step-relationship). 1 day for death of close friend. Additional 8 hours for funerals held outside Regina. Employee may utilize maximum 16 hours of leave to be taken within 1 year following initial leave, for deferred ceremonies. One-half day will be given to employee acting as pallbearer at funeral.
Seniority – recall rights: 12 months.
Call-in pay: Minimum of 4 hours of work at double time. May be banked and taken as time off in lieu.
Probationary period: 3 months of employment.
Safety shoes: $100 for 1 pair of CSA-approved safety boots per year; further reimbursement — on 50/50 basis maximum $100 — for 1 pair of CSA-approved winter safety boots per year, for all employees.
Tool allowance: $200 on Jan. 1 of each year for all journeyperson, apprentice mechanics.
Sample rates of hourly pay (current):
Major-facility cashier $16.36
Caretaker (non fireman's)/labourer/sanitary landfill attendant
First year: $19.54
Second year: $23.42
Aquatic training specialist/caretaker (fireman's)/equipment operator 1/hydrant serviceperson/semi-skilled labourer/truck helper (mechanical packer)/waste water treatment operator (training)
First year: $23.76
Second year: $24.41
Cemeterian 1/equipment operator 2/facilities operator 1/fuel-truck operator/horticulturist 1/irrigation worker 1/lead caretaker/utility person
First year: $24.41
Second year: $25.05
Asphalt raker/pavement saw operator/serviceman/skilled labourer/tandem-truck operator/traffic marker/truck driver (sewer and water)
First year: $25.05
Second year: $25.70
Container maintenance repairperson/forester 1/form setter/sign-shop worker/small cold planer operator/tradesperson 1 mechanical/traffic underground installer
First year: $25.70
Second year: $26.48
Automated side-loader operator/bottom man/city hall building operator/equipment operator 3/horticulturist 2/hydrant repairperson/mechanical side-loader operator/nursery worker 2/repairperson LLP/saw operator concrete services/solid waste truck operator/traffic detours restriction controller/traffic sign fabricator/water supply maintenance repairperson
First year: $26.48
Second year: $27.12
Asphalt plant operator/block and brick layer/cemeterian 2/equipment operator 4/leadman/maintenance repairperson (facilities)/manhole builder/sewer jet hydrovac operator/tire repairperson/trades 1 distribution system services/trades 1 sewage services/tradesperson 1
First year: $27.12
Second year: $27.91
Building and yard maintenance operator/container capital program lead-person/container maintenance lead-person/crew lead, roadway operations (op. 3 exception)/crew lead, traffic operations/crew lead, traffic pavement marking/foreman 1/horticulturist 3/irrigation worker 2/leadman, facilities operations/leadman, golf course/leadman, landscape trades/leadman, parks maintenance/maintenance repairperson pools and rinks/maintenance welder/nursery worker 3/weed inspector
First year: $27.91
Second year: $28.72
Crew lead, hydrants/crew lead, landfill operations/crew lead, meters/crew lead, roadway operations/crew lead, solid waste collection/foreman, landfill forester 2/landscape construction technician/maintenance operator
First year: $28.72
Second year: $29.46
Crew lead, asphalt plant/crew lead, asphalt screed/crew lead, cold planer/crew lead, concrete services/crew lead, grade finisher/crew lead, mains and valves/crew lead, mud jacking/crew lead, water and sewer construction/foreman, parks maintenance/leadman, O.S.S. parks district/mechanical helper preventative maintenance
First year: $29.46
Second year: $30.14
Arborist/foreman, landscape/irrigation worker 3/pest control officer/senior maintenance operator/small tools and equipment specialist
First year: $30.14
Second year: $31.15
Editor's notes: Standby duty: Double time for each hour employees are on standby duty for water, waste and environment department employees who do standby duty on Sundays and holidays. 10% of salary grade 1B, step 1 per hour for all hours on standby assignment minimum 8 hours. Special training: Employees who are assigned to instruct formalized training courses will be paid $0.75 per hour (in addition to regular wage) during time occupied on instruction and training.