Edmonton (50 drivers, dock, clerical employees, mechanics) and Teamsters, Local 362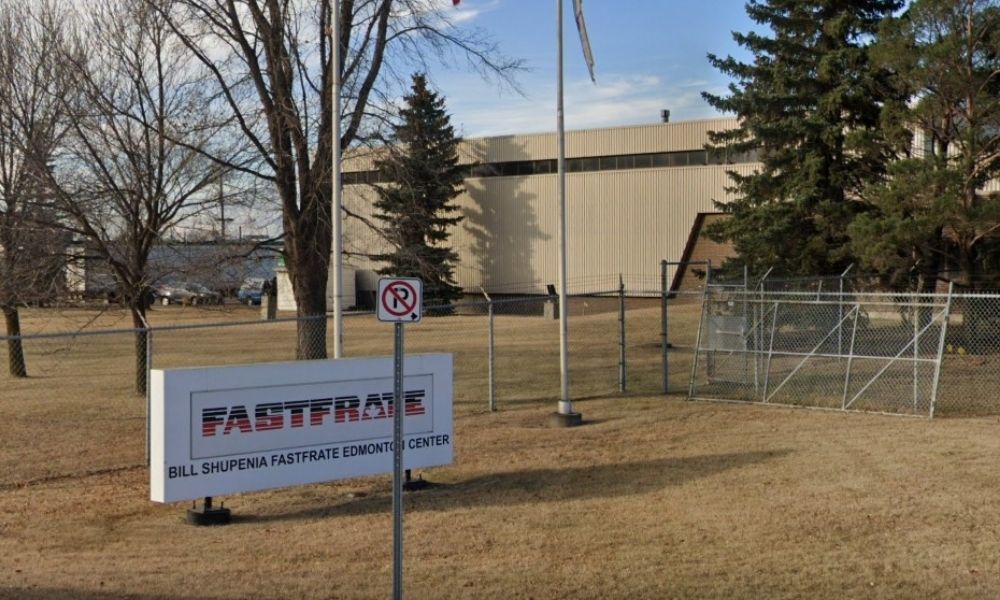 Click here
to view the original collective agreement.
Renewal agreement: Effective Aug. 1, 2021 to July 31, 2025. Ratified on July 21, 2021. Signed on Sept. 10, 2021.
Wage adjustments:
Effective Aug. 1, 2021: 2%
Effective Aug. 1, 2022: 1%
Effective Feb. 1, 2023: 1%
Effective Aug. 1, 2023: 1%
Effective Feb. 1, 2024: 1%
Effective Aug. 1, 2024: 2%
Shift premium: $1.25 per hour for all shifts that start between 9:59 p.m. and 5:59 a.m. $1 per hour over above regular or overtime rate of pay for all time worked on Saturday, Sunday (office and clerical employees only). $1.50 per hour for all lead-hand employees.
Paid holidays: 10 days, plus 1 provincial-wide or territorial holiday.
Vacations with pay: 2 weeks or 4% after 1 year, 3 weeks or 6% after 3 years, 4 weeks or 8% after 8 years, 5 weeks or 10% after 10 years, 6 weeks or 12% after 21 years.
Overtime: Time and one-half for work after 8 hours per day; double time for work after 50 hours per week.
Medical benefits: Employer pays 100% of premiums ($380 per month for 2021: $10 per month per year increase each year of agreement) for Prairie Teamsters Health and Welfare Plan.
Sick leave: Maximum 5 days per year.
Pension: Employer will contribute $3 per hour (previously $2.50 per hour) into Teamsters Prairie Provinces Pension Plan. Effective Aug. 1, 2022: $3.10 per hour. Effective Aug. 1, 2023: $3.20 per hour. For employees hired after 2016 ratification: Employer will contribute $2.50 per hour into Teamsters Prairie Provinces Pension Plan. Effective Aug. 1, 2023: $2.70 per hour.
Bereavement leave: 5 days for death in immediate family (spouse, mother, father, son, daughter, sister, brother, mother-in-law, father-in-law, stepsons, stepdaughters, grandmother, grandfather (stepfather and stepmother will be recognized, provided they had status of employee's father or mother). 1 additional day, provided employee attends funeral, for employees who must travel beyond 100 miles to attend funeral.
Seniority – recall rights: 6 months after layoffs; 12 months after 5 years of service. 180 calendar days when employee receives leave of absence to take position within company which is beyond sphere of bargaining unit.
Call-in pay: Minimum of 4 hours' work but after completion of duty called for, employee may book off with minimum of 2 hours' pay at overtime rates.
Probationary period: First 60 working days from date of hire; 128 hours of work within any 30 calendar days for part-time union employees; 384 hours of work within any 90-day period for warehouse employee hired after 2016 date of ratification.
Discipline: Sunset clause is 12 months for written reprimands or warning letters.
Severance: 1 week per year of service, based on 40 hours per week, maximum 26 weeks.
Safety shoes: $250 per year for clothing allowance or footwear allowance that meets CSA approval.
Uniforms/clothing: If employee is required to wear any kind of uniform as condition of employment, uniform will be furnished and maintained free of charge by employer. Employer will supply safety glasses, safety vests, hard hats, ear protection, dust masks when required, at no cost to employee. Employee will be provided with gloves, rubber or leather aprons, either coveralls or smocks, as deemed appropriate and safe for handling for employee physically handling substantial volumes of fish, meat, frozen butter, hides, creosoted commodities, spun glass, lampblack, barbed wire, acids, dirty oil drums, ore concentrates in bulk.
Sample rates of hourly pay (current, after 6.2% increase):
Dockworkers: $26.33 rising 5 steps to $27.95
Drivers: $26.33 rising 5 steps to $27.95
Warehouse (hired before May 3, 2016): $23.07 rising 5 steps to $24.49
Warehouse (hired after May 3, 2016): $19.83 rising 5 steps to $21.04
Clerical: $22.09 rising 5 steps to $23.45
Mechanic (without trade card): $29.43 rising 5 steps to $31.23
Mechanic (with trade card): $41.82 rising 5 steps to $44.39
Editor's notes: Physical examinations: If employer requires that job applicants have physical examination prior to hiring, examinations will be made by doctor chosen by employer and cost of such examination will be borne by employer. License upgrades: If employer requests employee to upgrade license, appropriate equipment will be provided for test purposes and employee will receive regular rate of pay during test period. Industry fund: Employer will contribute $0.05 per hour to General Teamsters Local Union No. 362 Union/Industry Advancement Fund. Attendance incentive plan: $600 will be payable to qualified employees within 30 days following 12-month period ending July 31. Employees who have accumulated no more than 6 points (accumulated for such things as tardiness or absences) during 12-month period will qualify for payment.