Stratford, Ont. | (66 millwrights, production employees) and the United Steel, Paper and Forestry, Rubber, Manufacturing, Energy, Allied Industrial Service Workers International Union (USW)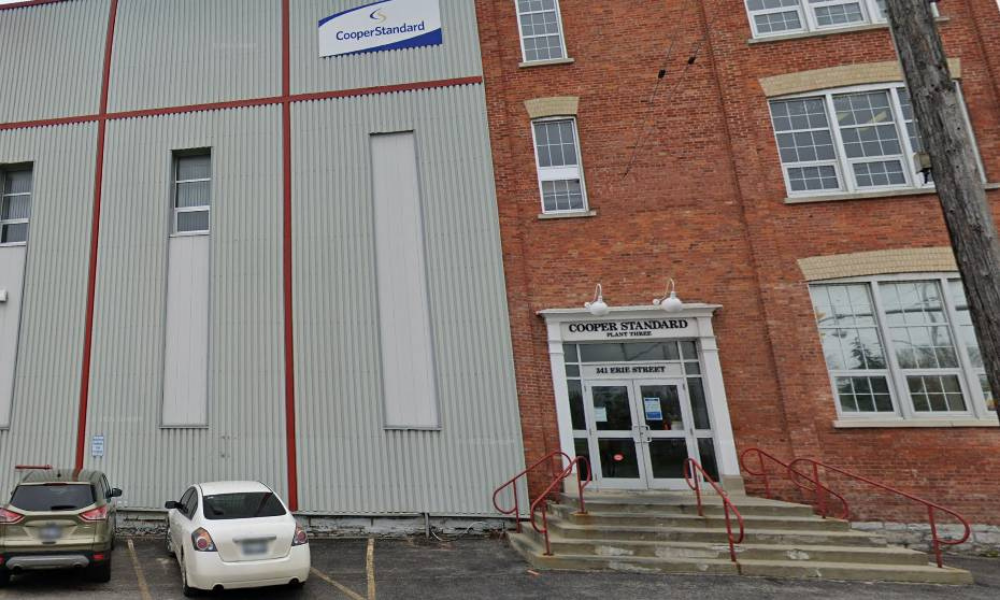 Click here
to view the original collective agreement.
Renewal agreement: Effective Oct. 1, 2021 to Sept. 30, 2025. Signed on Sept. 22, 2012.
Shift premium: $0.85 per hour for midnight shift. $0.50 per hour for afternoon shift.
Paid holidays: 13 days, including Dec. 27 and 28 and 31.
Vacations with pay: 2 weeks or 4% to start, 3 weeks or 7% after 5 years, 3 weeks or 8% after 10 years, 4 weeks or 9% after 15 years, 5 weeks or 10% after 20 years, 5 weeks or 11.5% after 24 years. When employee's employment is terminated for cause or resignation, employee will be paid any accrued vacation pay.
Overtime: Time and one-half for first 4 hours of overtime on any day Monday through Friday and 8 hours on Saturday. Double time after 4 hours of overtime and on any day Monday through Friday and after 8 overtime hours worked on Saturday and all hours worked on Sunday or paid holidays.
Medical benefits: Each employee will pay $5 family, $2 single per week co-pay for benefits, via payroll deduction .
Vision: $350 per rolling 24 months combined for prescription glasses and visual training, plus additional $50 dollars every 12 months for dependent child.
Paramedical: Maximum $900 for physiotherapy in each year of contract. $375 per year (previously $290 per year) for registered masseurs, osteopaths, naturopaths, podiatrists.
Bereavement leave: 5 days for death of spouse, common-law spouse, child, biological and adoptive parents. 3 days for death in family (father, mother, spouse, common-law spouse, grandparents, son, daughter, grandchildren, brother, sister, brother-in-law, sister-in-law, son-in -law, daughter-in-law, spouse's parents, grandparents, common-law spouse, common-law spouse's child, common-law spouse's parents, stepparents, stepchildren).
Seniority – recall rights: 3 years after layoffs.
Probationary period: 75 working days of continuous satisfactory service.
Safety shoes: $200 per 12-month period (inclusive of skilled trades) and insoles can be included in purchase.
Uniforms/clothing: Employer will supply wearing apparel for employees working in shipping or receiving during winter months.
Sample rates of hourly pay (current):
Non-incentive direct labour
Mill warm-up/tuber setup and operate: $25.71
Compounding: $25.97
Batch off: $26.19
Mill: $27.55
#11 Banbury: $26.80
Batch off weigh scale operator: $25.82
Indirect labour
General relief and material handler: $26.17
Utility: $25.41
Receiving/shipping/stock handling/quality control: $25.71
Material handlers/checkers/tow motor operators (back end +0.15): $25.41
Certified industrial millwright: $37.85
Dual ticket: $40.85
Temporary supervisor: $28.55
Lead-hand: $28.55
Editor's notes: Attendance-award system: Employees will receive 3 days (previously 1 day) off, with pay or pay in lieu of, equal to 8 hours if they report to work each regular scheduled shift for 400 consecutive working days (previously 200 consecutive working days) (Saturday and Sunday included). Any days off unused after 15 months will be paid out. Hearing aids: Maximum $800 every 24 months (previously $650) once in 2-year period.