Twenty-day suspension for $30,000 cellphone bill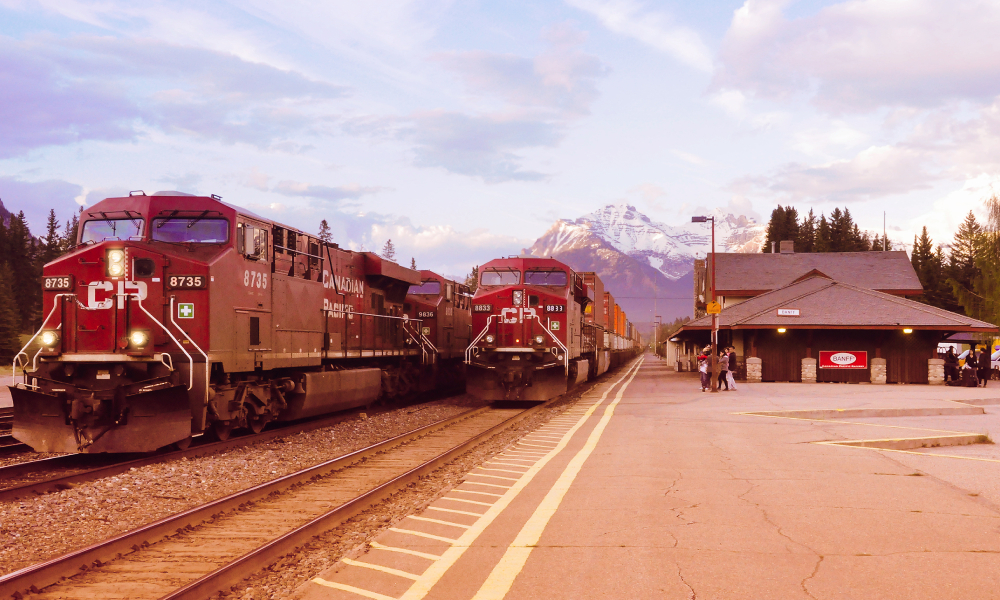 A railway worker's 20-day suspension for racking up $30,000 in data usage charges with a company device while on vacation has been upheld by an arbitrator.
Darren Miller was a signals and communications maintainer for Canadian Pacific Railway (CPR). He was hired in 1991 and was last disciplined in 1995.
CPR provided Miller with mobile communications devices, including one that had a "MiFi" — a wireless router that connects to wireless data and generates a mobile hotspot for other devices to connect to the internet. Miller used the MiFi to upload his daily reports, inspections, and time worked each day.
Batteries in the MiFi device lasted for about six hours before they needed to be recharged and a single gigabyte (GB) of data generally would allow someone to browse the internet for about 12 hours or watch two hours of standard-definition video. CPR had a mobile communication policy that prohibited unauthorized personal use of MiFi devices.
Miller went on a vacation to Cuba with his family in January 2020. The following month, CPR received a $30,000 data usage bill on its company cellphone account. CPR traced the bill to Miller's MiFi device, which had used more than 30 GB of international data and 150 GB of domestic data during the January billing period — about 36 times more than the average monthly employee usage of 5 GB.
When CPR brought the bill to Miller's attention, he acknowledged that he had taken the device on vacation. He explained that before the vacation, he had connected two tablet computers at home to his MiFi one night when the power and Internet were out. He said his two young daughters were scared, so he used the MiFi to logon to the Internet so they could watch a movie that would help calm them down. When the power came back on, the tablets reconnected to his house's wireless and he later went to work with his MiFi device.
However, he suggested that when he brought his MiFi device and the tablets on vacation, the tablets "must have latched onto my electronic devices" because the hotel had a weaker wireless signal.
Miller acknowledged that his actions violated the mobile device policy, saying that he "owned this whole thing and I am willing to pay." CPR said it had negotiated the amount down to $15,000 and Miller asked: "Who do I write the cheque to?"
On March 29, CPR suspended Miller for 20 days without pay for violating the mobile communication policy and mobile communications procedures. It also advised Miller that he was responsible for "the full payment of the mobility overcharges that you incurred," which it indicated was to be decided due to ongoing negotiations with the service provider. It was eventually able to negotiate the amount down to $750.
The union grieved the dismissal, arguing that the suspension was excessive for intentional misconduct by an employee who had a long record of service with no discipline for 24 years.
A federal arbitrator found that Miller's explanation of the data charges wasn't credible. Since the MiFi device's batteries had to be recharged after six hours, Miller would have had to recharge it while he was in Cuba to rack up more than 180 GB of data, given that only 1 GB provided two hours of video streaming or 12 hours of Internet browsing.
The arbitrator noted that it was possible that Miller had inadvertently taken the MiFi device with him to Cuba, but once there he was aware — or reasonably should have been aware — that it was being used, given the period of time during which it was used and how much data it downloaded. Miller was culpable and responsible for the misappropriation of CPR's MiFi for his personal use, said the arbitrator in upholding the suspension.
Reference: Canadian Pacific Railway and IBEW. Richard Hornung — arbitrator. Denis Ellickson for employee. Feb. 18, 2021. 2021 CarswellNat 394