Employer relied on earlier incident of patient mistreatment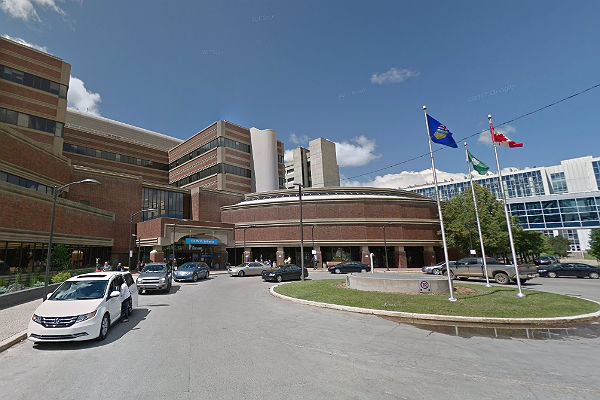 A nurse was accused of abuse after she forcefully restrained a difficult elderly patient, which resulted in him screaming out in pain.
Grenida Bravo, who worked as a registered nurse at the University of Alberta Hospital in Edmonton since 2011, was employed on the neuro-geriatric unit as the designated charge nurse.
During the day shift on March 3, 2018, Bravo worked with Mohamed Beltaifa and Rebecca Fairhurst. Fairhurst entered the room of an elderly man, identified as "Mr. D," who had suffered from a stroke and had language barriers.
The pair administered a daily wash routine when Bravo entered. She began "pushing hard" on the patient's leg, testified Beltaifa, despite his contention that Bravo's assistance wasn't needed as the man cooperated with the wash procedure.
The patient then began "yelping out in pain." Beltaifa twice told Bravo to let go before she finally did, he testified.
Bravo left the room and the washing was completed without incident. Later that day, the patient was seen resting peacefully and it appeared he suffered no ill after-effects from his treatment.
After a few days of thinking about the actions by Bravo, Beltaifa spoke to unit manager Mina Pound about what "looked like abuse" to him.
From Fairhurst's perspective, Bravo was "almost bouncing" the patient's leg during the washing care treatment.
Bravo was interviewed on March 19, and she said that she was merely there to help as the patient was sometimes uncooperative. "I am holding his leg so that he does not roll back over," testified Bravo.
The employer, Alberta Health Services (AHS), terminated Bravo after an investigation.
"We have concluded that your actions constitute patient abuse, are a serious breach of AHS policies relating to the provision of safe quality nursing care, and are fundamentally incompatible with the standard of conduct expected in the care and treatment of AHS patients," said the letter.
An earlier incident of mistreatment was referenced in the letter. This happened on Oct. 29, 2017, when Bravo worked a night shift and was left alone while other staff members went for an hour-and-a-half lunch break.
A patient who was at risk of leaving his bed was wheeled to the nursing station in a large padded chair. While they went on their break, Bravo was tasked with closely monitoring the patient so he couldn't get up and walk around, which might have caused an injury.
The patient was eventually barricaded by other equipment to stop his movements and calm him down. He removed his catheter bag and threw it on the ground during that time.
Bravo was given a one-day suspension for trapping the patient, which was not an acceptable approach to such a situation.
Arbitrator Tom Jolliffe upheld the disciplinary action but ordered the termination to be overturned.
"I see no indication of any animus on her part towards Mr. D, no intention formed to act against him."
"(Bravo), in seeking to stabilize the patient's right leg, took hold of it firmly in leaning over the bed from the other side, thereafter taking an extra second or two to recognize the difficulty caused and respond to her coworker's verbalized concern concerning a sensitive right leg about which she had not been informed earlier nor cautioned before becoming involved. I accept that she may well have left the visual impression with Beltaifa that she was pressing down on the leg or with Fairhurst that in her holding the leg she was almost bouncing it, which does not lead me to conclude that in the three seconds or so that she held the leg to stabilize it, she was intending on acting in any fashion to abuse the patient," said Jolliffe.
Reference: Alberta Health Services and United Nurses of Alberta. Tom Jolliffe — arbitrator. Monica Bokenfohr for the employer. Joe Ahrens for the employee. Feb. 5, 2019. 2019 CarswellAlta 251