'Acute stress' of employee worthy of sick days: Arbitrator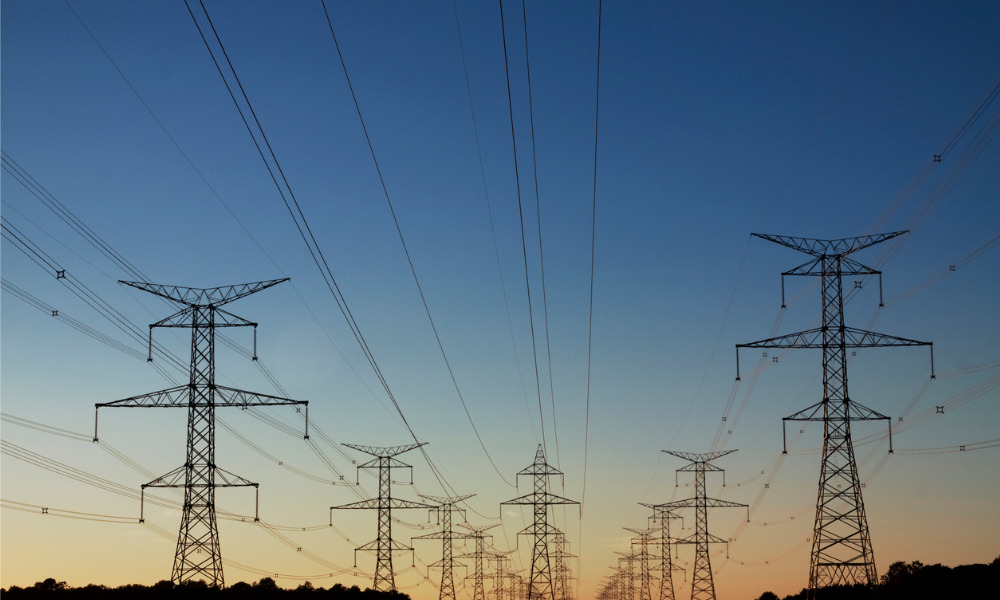 An Ontario worker's stress after a disagreement with his manager was a legitimate illness deserving of sick days under the collective agreement, an arbitrator has ruled.
Usman Murtaza was a project manager at the Independent Electricity Operator (IESO), a Crown corporation that operates the electricity market in Ontario. In September 2017, Murtaza was transferred to a unit with a different manager.
The new manager soon had issues with Murtaza's job performance and his relationships with co-workers. On Jan. 30, 2018, Murtaza had an argument with the manager and the manager told him she wasn't satisfied with his performance.
Two days later, Murtaza emailed his manager to say he was sick and was taking the day off. A note said that his doctor had advised him to rest and take off work until Feb. 19.
The collective agreement had a sick-leave plan that granted employees 23 days of sick leave each year, divided into eight days at full pay and 15 days at three-quarters pay. The benefits brochure for employees stated that "only personal sickness or incapacity is covered by the sick leave plan" and the sick leave and long-term disability plans covered non-occupational injuries and diseases. The brochure also indicated it was normal practice to request additional information after absences of five workdays.
IESO had also reached a settlement with the union in 2010 in which its occupational health consultant — who was always a medical doctor — was entitled to obtain additional information, including a primary diagnosis, from an employee's attending physician if the employee's absence was expected to be or was 30 days or more.
After being off for five days, Murtaza submitted a statement from his physician indicating the nature of his illness was "physical with psychological" with a return date of Feb. 19. The doctor also checked off "totally disabled" in response to a question about Murtaza's ability to perform work, saying Murtaza was "unable to focus on work."
The third-party claims adjudicator felt the "physical with psychological" description was vague. The adjudicator requested more information, including a diagnosis based on the DSM-5 (Diagnostic and Statistical Manual of Mental Disorders) scale of mental disorders. The adjudicator also contacted IESO's senior manager of labour relations, who was concerned about Murtaza taking time off right after a conflict with his manager.
Murtaza's doctor responded with a diagnosis of "stress-related disorder – acute stress" and anxiety that made Murtaza "mentally not fit for doing things."
The claims adjudicator felt this wasn't a proper diagnosis and informed IESO that Murtaza's sick pay claim was unsupported. After an unsuccessful appeal by Murtaza, IESO asked him to repay more than $5,000 it had paid him while he was off from Feb. 1 to Feb. 18.
Murtaza provided another statement from his physician saying he had "anxiety disorder with work-related stress" and he needed counselling, but this didn't change the claims adjudicator's decision.
Murtaza filed his own grievance challenging IESO's demand for repayment.
The arbitrator found that the claims adjudicator was entitled to request additional information under the 2010 settlement because the initial statement by Murtaza's doctor was too vague to determine if accommodation should be offered or whether he was totally disabled.
The arbitrator noted that Murtaza's symptoms were mostly based subjective reporting, but this was a feature of mental illnesses. Though time off work was initially Murtaza's suggestion, his doctor agreed and suggested time away from the stressful environment of the workplace.
The doctor's diagnosis of acute stress was sufficient to qualify as an illness justifying Murtaza's absence from work as contemplated by the collective agreement, said the arbitrator in dismissing IESO's demand for repayment of funds it paid Murtaza while he was off work.
Reference: Independent Electricity System Operator and Society of United Professionals. Lorne Slotnick —arbitrator. Richard Charney, Rebecca Liu, Salma Gilani for employer. Jeffrey Andrew, Amelia Philpott for employee. April 22, 2020. 2020 CarswellOnt 5509