Toronto (100 security guards) and the International Association of Machinists and Aerospace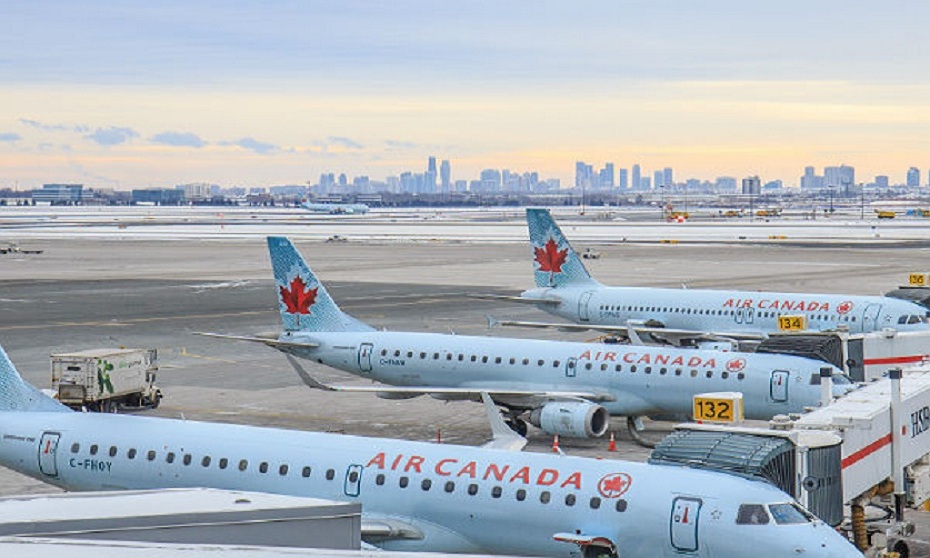 Click here
to view the original collective agreement.
Renewal agreement: Effective April 1, 2018 to March 31, 2021. Signed on Jan. 18, 2019.
Wage adjustments:
Effective September 2018 (following ratification): 2.25%
Effective March 31, 2019: 2.25%
Effective April 5, 2020: 2.5%
Shift premium: 5% of level 3.4 wage rate for team leaders. $2.35 per hour on level 3.4 wage rate for former point leaders.
Paid holidays: 11 days.
Vacations with pay: 2 weeks or 4% after 1 year, 3 weeks or 6% after 5 years, 4 weeks or 8% after 8 years, 5 weeks or 10% after 13 years, 6 weeks or 12% after 18 years.
Overtime: Time and one-half for all work after 40 hours per week.
Meal allowance: $10 for employee working more than 3 unscheduled overtime hours that are contiguous (extension to) shift.
Medical benefits: Employer pays 100% of premiums for health and welfare plan.
Sick leave: 8 days per year. Employees hired after Jan. 1 in any year, will for that year accumulate sick days at rate of 1 day for each 3 months worked. Days will not be eligible to be carried over from 1 year to next.
Pension: Employer will contribute $1.05 per hour worked to pension fund. Effective April 1, 2020: $1.10 per hour worked.
Bereavement leave: 4 days for death in immediate family (mother, father, husband, common-law spouse, wife, children, sister, brother, mother-in-law, father-in-law, brother-in-law, sister-in-law, son-in-law, daughter-in-law, grandchildren, grandparents). Additional leave of absence of 7 days without pay to attend funeral if funeral occurs outside 700-kilometres radius of employee's normal work location.
Seniority – recall rights: 18 months, if employee has more than 18 months of seniority or period equal to seniority if employee has less than 18 months of seniority.
Probationary period: 90 days after obtaining certification or 180 days after orientation, whichever comes first.
Discipline: Sunset clause is 12 months.
Uniforms/clothing: Employer will provide all parts of uniform that it requires employees to wear as provided by CATSA (CATSA uniforms, Garda pins). Employer will pay $15 per month to each employee for dry cleaning.
Sample rates of pay (current, after 7.2% increase):
Screening officer level
L1: $20.33 rising 3 steps to $21.79
L3.1: $22.75 rising 3 steps to $24.37
L3.2: $23.17 rising 3 steps to $24.83
L3.3: $23.60 rising 3 steps to $25.29
L3.4: $24.01 rising 3 steps to $25.73
Team leader: $25.21 rising 3 steps to $27.02
Grandfathered point leader: $26.36 rising 3 steps to $28.08
Lump-sum payment of $2,000 for full-time employees and $1,000 for part-time employees will be paid to all active employees within 30 days of notice of ratification.
Editor's notes: Parking: If employee elects to have parking pass, employer will cover 50% of monthly cost, employee will cover remaining 50% of monthly cost. Employees hired prior to ratification, who wish to surrender GTAA parking card, will be paid $56.25 per month as of month following surrender of parking card. Educational fund: Employer will contribute $0.15 per hour per employee to educatio