Unions resisting liberalization of shipping sector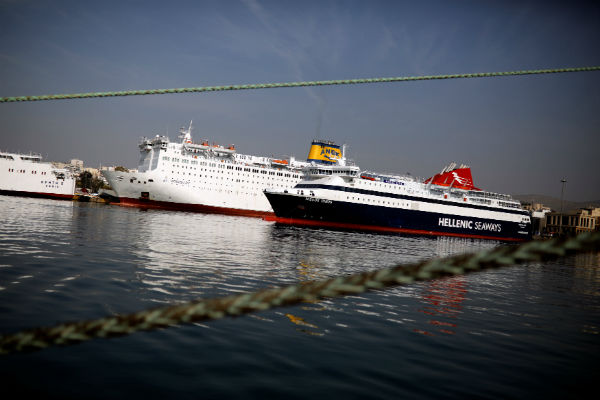 ATHENS (Reuters) — Greek ferries remained docked at the country's ports on Wednesday as seamen, marine engineers and ship cooks walked off the job to protest against planned government reforms which they say will further hurt their labour rights.
The 24-hour strike was organized by Greece's seamen federation (PNO), which said the leftist-led government was preparing a reform allowing non-European flagged transport ships to sail in Greece, leading to job losses for Greek crews.
The reform is coming on top of pension cuts, rising unregistered labour and work without any insurance, PNO said.
"The planned dismantling and the annihilation of our legal rights, and the continuing effort to ruin Greek seamen, cannot and will not stay unanswered," PNO said, promising to escalate labour action.
Ferry companies have announced changes to their service schedules and passenger traffic was slow at Piraeus port on Wednesday morning. Traffic has been picking up as the summer, the top tourism season for the Mediterranean country, approaches.
Marine unions have strongly resisted reforms liberalizing the shipping sector, which along with tourism is a pivotal industry for Greece, a country of proud seafarers and ship-owners.
Since its worst debt crisis in decades broke out in 2010, Greece has sold management rights and majority stakes at its two largest ports, as demanded by its foreign lenders, the European Union and the International Monetary Fund.
The Greek state is considering concession deals for the development of about 850 small ports and marinas.