Collective agreement allowed discretion in releasing worker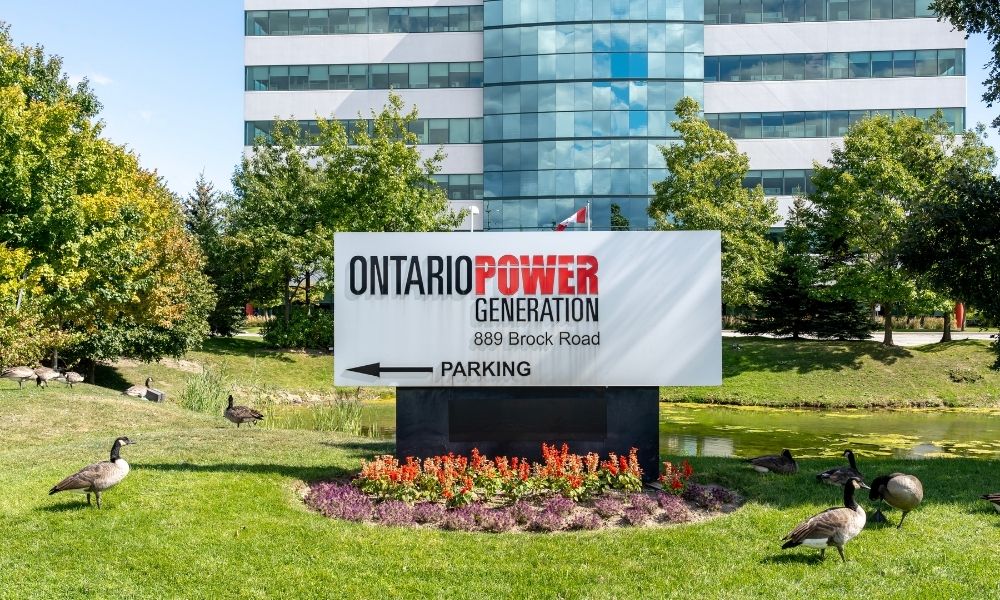 An Ontario employer was entitled to exercise its discretion in determining if it could release an employee for a temporary position but it acted unreasonably when it denied the release, an arbitrator has ruled.
Alysha Wegrynowski was a senior financial analyst for Ontario Power Generation (OPG). The collective agreement ensured that OPG employees had access to career opportunities by allowing transfers to short-term relief assignments — called rotations — as long as their unit could afford to release them. After completing a rotation, an employee would return to their original position or a comparable one.
In September 2019, Wegrynowski saw a posting for a one-year rotation in another department. The rotation was technically a demotion but it had a higher salary. Wegrynowski was also interested in trying out the shift work it involved.
Wegrynowski notified her manager that she would be applying for the posted rotation. Protocol dictated that permission should be obtained before applying but her manager didn't respond. Wegrynowski took this as consent. At an Oct. 18 meeting, the manager told Wegrynowski that he wouldn't block her if she was the successful candidate.
At the time, there were four employees in Wegrynowski's department. One of them was on sick leave, another had accepted a two-year rotation and had yet to be replaced, and a third was new. The manager soon realized that the department would be down two people and that the rotation would be a demotion for Wegrynowski.
On Nov. 4, the hiring manager told Wegrynowski's manager that he wanted to offer the position to her. However, the manager decided that he could no longer afford to release her — the ill employee would be off for at least another month and there was still no replacement for the employee who had left. The manager added that if a permanent position became available, he wouldn't stand in Wegrynowski's way.
The manager advised Wegrynowski on Nov. 21 that she had been the successful candidate for the rotation but he could not release her because it would be a demotion. Wegrynowski filed a grievance accusing OPG of breaching the collective agreement by how it treated her request and refusing to release her without sufficient reason.
The arbitrator found that OPG had discretion on whether to grant Wegrynowski's release, although it couldn't act unreasonably in exercising that discretion. Wegrynowski was initially told that she would be released if she was the successful candidate, but the collective agreement didn't require the decision to be made before a job offer was made. Before the offer was made, the manager could hold off on the decision or reconsider it, said the arbitrator, noting that the manager's initial statement could not be considered "a final, irrevocable decision to release" her.
"[Wegrynowski] should have understood, and did in fact understand, that circumstances might arise that would lead OPG to later decline to release her," said the arbitrator, noting that her department was down two employees when she applied and things could change if it was still down two employees when the rotation was offered.
The arbitrator found that the staffing deficiencies and "continuing uncertainty about the timing of obtaining replacements" made it a reasonable decision not to release Wegrynowski. However, the fact the rotation would be a demotion was irrelevant and wasn't the true reason, so Wegrynowski was treated unfairly when that factor was relied upon. In addition, the manager told Wegrynowski that she would be released if successful but didn't intend to stick to that if circumstances changed. This was a misrepresentation, the arbitrator said.
The arbitrator determined that OPG had reasonable grounds to deny the release, but it breached the collective agreement when it acted unreasonably in how it exercised its discretion. OPG was ordered to pay Wegrynowski $1,000 in damages for the breach.
Reference: Ontario Power Generation and Society of United Professionals. Robert Herman — arbitrator. William Hayter for employer. David Bloom for employee. June 22, 2021. 2021 CarswellOnt 10784.