Lethbridge, Alta. (29 dairy production employees) and Teamsters, Local 987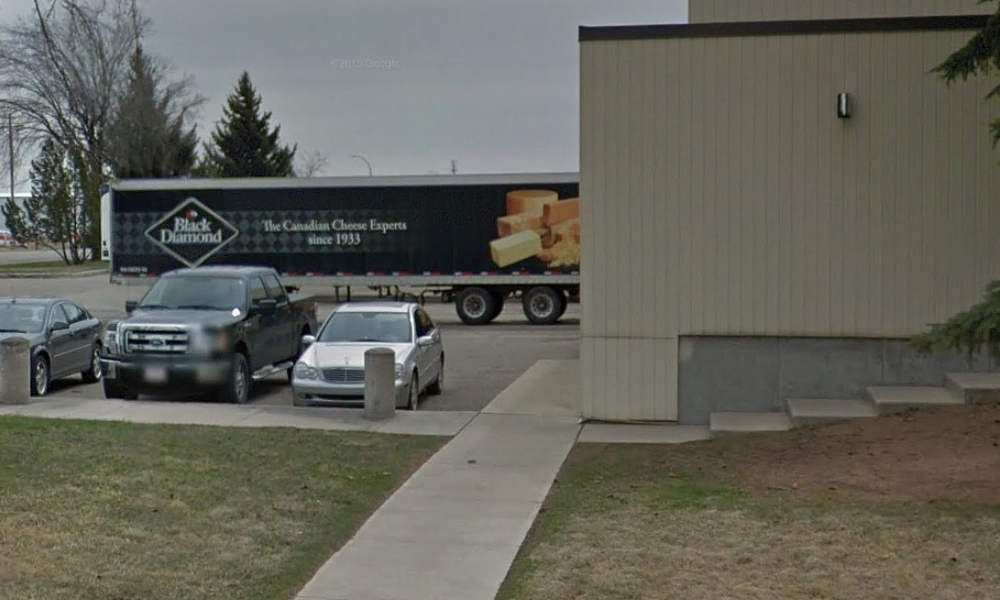 Click here
to view the original collective agreement.
Renewal agreement: Effective May 1, 2020 to April 30, 2026. Ratified on Dec. 3, 2020. Signed on Feb. 10, 2021.
Wage adjustments:
Effective May 1, 2020: 1%
Shift premium: $1 per hour (previously $0.95 per hour) for all hours of regular daily shift worked prior to 7 a.m. or after 6 p.m. (shift differential will apply to overtime hours worked however, it will not be computed at overtime rate). $1 per hour for all hours worked on Sunday. $1 per hour for lead-hands. Employee temporarily working in higher-rated classification will not be paid higher rate for first 2 hours of work but if employee works at least 2 hours, employee will be paid higher rate for actual hours worked in higher-rated classification on that day.
Paid holidays: 11 days.
Vacations with pay: Pro-rated based on weeks of service, maximum 2 weeks, to start, 2 weeks after 1 year, 3 weeks after 4 years, 4 weeks after 10 years, 5 weeks after 20 years, 6 weeks after 30 years. When employee attains sufficient service in calendar year to otherwise entitle employee to additional weeks of vacation, but is ineligible because of anniversary date of hire falls on March 1 or thereafter, employee will be granted additional week following anniversary date of hire in that year.
Overtime: Time and one-half for all work after 8 hours per day on 5-day schedule or 10 hours per day on 4-day schedule and 40 hours per week. Employee has option to bank all overtime hours worked and, at mutually agreed upon time, can take time off with pay but all banked overtime is paid out by last pay day prior to Dec. 15 of same calendar year in which money was earned.
Meal allowance: Employees will be provided with 1 meal or given meal allowance of $7 (will be included in employee's regular pay cheque) for employees who work 2 unscheduled hours beyond regular scheduled shift of 8 or 10 hours.
Medical benefits: Employer will pay full premium cost of Alberta Health Care.
Dental: 60% reimbursement for major restorative; maximum $2,000 per year.
Vision: Employer pays 100% of premiums. Coverage of $250 every 24-months (previously $150 every 24 months).
Sick leave: After employee has 1 full year of service, employee will be entitled to 1 work week per year for sickness or non-compensable accident, with full pay, when proof of disability is supplied. Unused days may accumulate, maximum 7 days. If employer requires employee to obtain doctor's note to support absence, employer will pay doctor's charge for such note.
Pension: Employer will contribute $2.35 per hour (previously $2.30 per hour) to Teamsters Pension Plan. Effective May 1, 2021: $2.40 per hour. Effective May 1, 2023: $2.45 per hour. Effective May 1, 2024: $2.50 per hour. Effective May 1, 2025: $2.55 per hour.
Bereavement leave: 3 days for death in immediate family (spouse, parents, child, stepchild, brother, sister, stepfather, stepmother, stepbrother, stepsister, grandparents, mother-in law, father-in law). 2 additional days, without pay, may be given for travel to funeral outside province. 1 day to attend funeral of brother-in-law, sister-in-law.
Seniority – recall rights: 12 months after layoffs.
Call-in pay: 4 hours at job rate or for hours actually worked at overtime rate, whichever is greater, for employee who has left employer's premises and is specially called outside of scheduled hours for emergency work that will be through when emergency is over for emergency work outside of scheduled hours. Minimum of 4 hours at overtime rate when employee is called to work on 1 of scheduled days off.
Probationary period: 90 days worked.
Discipline: Sunset clause is 24 consecutive months for verbal or written warnings.
Severance: 2 weeks' pay for each year of service, maximum 20 years of service.
Safety shoes: As condition of employment, all plant, maintenance, shipping employees will be required to wear employer-approved safety foot wear. After probation, employer will provide $180 per year (previously $175 per year).
Uniforms/clothing: Employer will provide and launder, without charge, designated outer work clothing required by plant employees in performance of duties.
Tool allowance: $150 per year (previously $125 per year) to all plant maintenance employees who are required to provide own tools.
Sample rates of hourly pay (current, after 9% increase):
Group 1
Pasteurizer/blender: $28.07 rising 5 steps to $30.61
CIP operator/cheese maker/swing relief: $27.78 rising 5 steps to $30.29
Group 2
Machine operator/shipper receiver/cooler: $26.20 rising 5 steps to $28.57
Group 3A
Other experienced employees: $25.60 rising 5 steps to $27.92
Group 3B
Other experienced employees (hired after Sept. 18, 1999/part-time employees): $22.84 rising 5 steps to $24.90
Mechanical
Journeyman millwright/journeyman electrician: $38.29 rising 5 steps to $41.76
Maintenance man/fourth-class engineer: $32.71 rising 5 steps to $35.68
$250 signing bonus for all employees active on payroll at ratification