Second walkout to hit company this year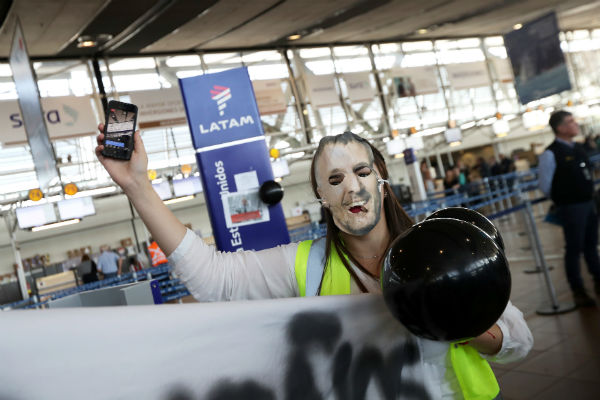 SANTIAGO (Reuters) — LATAM Airlines Group SA, the region's largest airline, said on Friday that an airport worker's strike in Santiago would not affect scheduled flights.
The National Inter-Company Union of Workers of LATAM Airlines (SINLATAM) began the walkout at midnight local time on Friday.
The union is one of 16 at LATAM and comprises approximately half of the airline's workers at the Santiago airport, LATAM said in a statement.
LATAM advised its passengers to arrive early for check-in at Santiago airport, but said there would be no "cancellations or rescheduling as a result of this strike."
The strike would be the second walkout to hit LATAM Airlines this year.
In April, the 1,000-member Cabin Crew Union of LAN Express, a subsidiary of LATAM, walked off the job, causing about 2,000 flight cancellations in Chile and some regional routes, affecting about 350,000 passengers.
LATAM has operations in Argentina, Brazil, Chile, Colombia, Ecuador, Paraguay and Peru.