Frankfurt, Munich, Cologne and Bremen airports all affected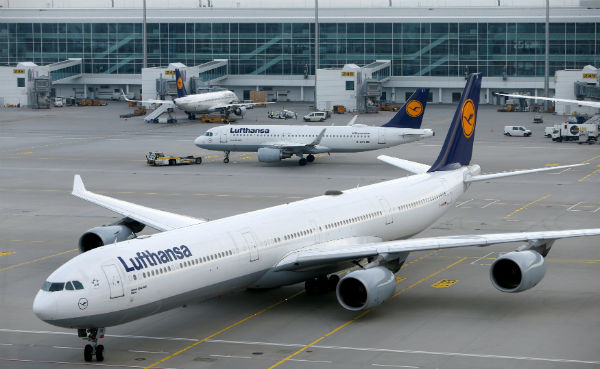 BERLIN, April 9 (Reuters) — German airline Lufthansa cancelled about half of its flights planned for Tuesday after the Verdi union representing public sector workers said it would extend strikes to airports to apply more pressure in pay talks.
Verdi — which is asking for a six per cent pay raise for about 2.3 million employees in various public sector roles across Germany — said that ground staff and some fire services workers would be on strike on Tuesday at Frankfurt, Munich, Cologne and Bremen airports.
Frankfurt and Munich are the two biggest hubs for Lufthansa, Germany's largest airline. Lufthansa said that more than 800 of a planned 1,600 flights were cancelled for tomorrow.
Verdi said the strike at Frankfurt airport would run from 5 a.m. to 6 p.m. local time on Tuesday and involve security staff as well as workers who load and unload planes.
Frankfurt and Munich airports had earlier warned passengers to expect significant disruption on Tuesday.
A spokeswoman for Frankfurt airport operator Fraport said that security checkpoints are likely to have to close because of the strike. Lufthansa recommended that customers leave plenty of time to get through the airport.
Similar strikes four years ago led to hundreds of flight cancellations at Germany's largest airport, particularly on short-haul flights.
Tuesday's airport walkouts are part of four-day industrial action from April 10 to 13, with public transport, swimming pools, garbage collection and childcare facilities all facing disruption.
A third round of pay talks is scheduled for April 15-16.
"Employers have not yet put forward an offer. With strikes and industrial action, employees are increasing the pressure on employers to end their blocking tactics," Verdi boss Frank Bsirske said in a statement.
Lufthansa, which has only recently agreed pay deals with its own staff after years of strikes, said it was unacceptable that its customers had to pay the price for the dispute.
"Lufthansa is not even a party in this pay dispute, yet it is mainly us and our customers who are most affected," said Lufthansa's head of human resources Bettina Volkens.