Multiprovince (2,000 air traffic control employees) and the Canadian Air Traffic Control Association (CATCA)/Unifor Local 5454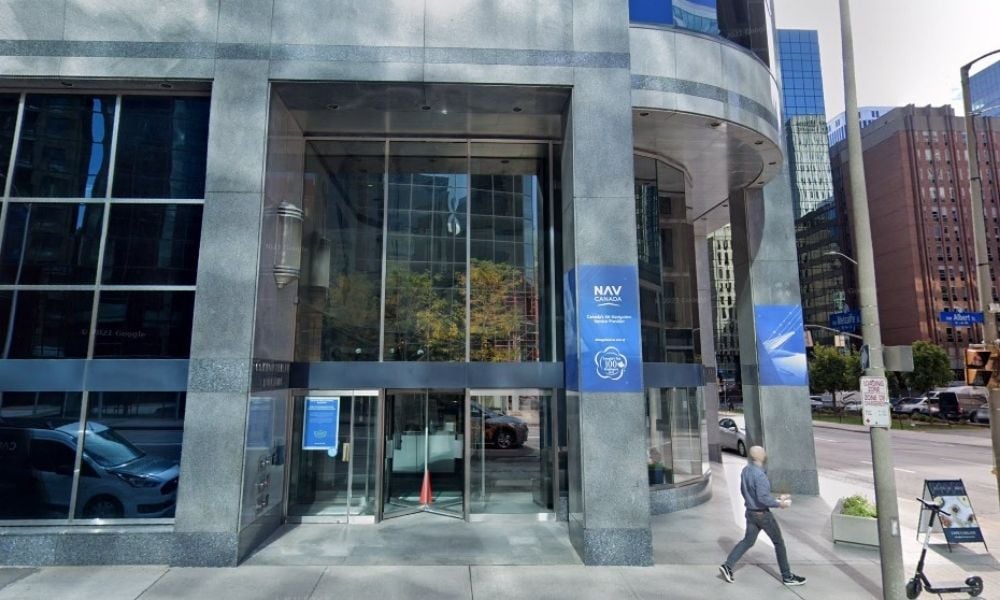 Click here
to view the original collective agreement.
Renewal agreement: Effective April 1, 2019 to March 31, 2023. Signed on Feb. 1, 2020.
Shift premium: 4 hours' pay, at straight-time hourly rate, for each shift or day worked during period of change for which they had not received 15 calendar days' notice of shift cycle change. Time and one-half for all hours worked on first shift on revised schedule that are outside of employee's original scheduled hours of work for employee who is required to change scheduled shift without receiving at least 7 days' notice. $1,093 per year (previously $1,061 per year) for controllers required to provide control service in both official languages. Effective April 1, 2022: $1,126 per year. $13.13 per shift (previously $12.74 per shift) for each shift worked between 4 p.m. and 11 p.m. Effective April 1, 2022: $13.53 per shift. $32.79 per shift (previously $31.83 per shift) for each shift worked between 11 p.m. and 8 a.m. (1.25 times regular rate for 45 such shifts worked in 12-month period from April 1 to March 31). Effective April 1, 2022: $33.78 per shift. $2.74 per hour (previously $2.66 per hour) for every regular non-overtime hour worked (including employer-required travel) between 10 p.m. on Friday and 6 a.m. on Monday. Effective April 1, 2022: $2.83 per hour.
Paid holidays: 10 days. Lieu leave: On April 1 of each year, employee will be credited with 88 hours of lieu leave which may be scheduled as extension to vacation leave or as occasional leave.
Vacations with pay: 120 hours to start, 160 hours after 8 years, 176 hours after 16 years, 184 hours after 17 years, 200 hours after 18 years, 216 hours after 27 years, 240 hours after 28 years. Employee is entitled to utilize earned vacation leave with pay during first 6 months of employment, subject to training and other operational requirements. Employee may carry forward unused vacation and lieu leave into next vacation year, maximum 21 days.
Overtime: Double time for hours worked by employee in excess or outside of scheduled hours of work. 2.25 times straight-time hourly rate for employees who work overtime between June 15 and Sept. 15, and who choose to have such hours paid out.
Vision: Coverage of $225 once every 2 years for second pair of eyeglasses needed to correct vision which is necessary for them to perform duties as required by medical certificate. Prescription sunglasses with corrective lenses will be eligible for reimbursement for tower controllers only.
Sick leave: 10 hours for each month in which employee receives pay for at least 10 days. Employees who hold or have held valid air traffic controller licence and who resign, retire or die will have unused sick leave credits paid off at rate of 50% of employee's final rate of pay.
Pension: NAV CANADA pension plan. All new hires will receive $2,000 lump-sum non-pensionable payment if employee is entering part B of NAV Canada pension plan.
Bereavement leave: 5 days for death in immediate family (father, mother, spouse or common-law partner of father or mother, foster-parent, grandmother, grandfather, brother, sister, spouse (including common-law spouse resident with employee), child (including child of common-law spouse), ward of employee, grandchild, father-in-law, mother-in-law, spouse or common-law partner of father-in-law or mother-in-law, steprelatives and relative(s) residing in employee's household). 1 day for death of employee's son-in-law, daughter-in-law, brother-in-law, sister-in-law, aunt, uncle.
Seniority – recall rights: 12 consecutive months for any absence due to industrial or non-industrial accident or illness, layoff, paid leaves of absence, unpaid authorized union leave, care and nurturing leave, maternity and parental leave, compassionate care leave and other unpaid authorized leave of absence.
Call-in pay: Greater of compensation at applicable overtime rate or compensation equivalent to 4 hours' pay at straight-time hourly rate.
Discipline: Sunset clause is 2 years for notice of disciplinary action.
Severance: 2 weeks' pay for first complete year of employment; 1 week's pay for each additional year of employment, maximum 30 weeks' pay on first layoff. 1 week's pay for each year of employment, maximum 29 weeks' pay, less any previous severance pay, on second or subsequent layoffs.
Sample rates of annual pay (current, after 3% increase):
Air traffic controller group
ATC-0: $48,176 rising 1 step to $49,622
ATC-1: $81,890 rising 1 step to $84,347
ATC-2: $87,294 rising 1 step to $89,913
ATC-3: $93,055 rising 1 step to $95,847
ATC-4: $99,200 rising 1 step to $102,176
ATC-5: $105,743 rising 1 step to $108,916
ATC-6: $112,724 rising 1 step to $116,106
ATC-7: $120,157 rising 1 step to $123,762
Protected operating employees
AI-01: $69,606 rising 1 step to $71,695
AI-02: $83,129 rising 1 step to $85,623
AI-03: $97,551 rising 1 step to $100,478
AI-04: $110,645 rising 1 step to $113,965
AI-05: $117,613 rising 1 step to $121,142
Editor's notes: On-job training bonus: When controller in control tower or area control centre is required to provide training to another controller or controller-in-training who is actively controlling air traffic, and trainee is operating on authority of air traffic control licence of trainer, trainer will be entitled to receive following amount for each hour so engaged: $13.13 per hour (previously $12.74 per hour). Effective April 1, 2022: $13.53 per hour. Leave related to birth or adoption: Employer will grant to employee 2 days' leave with pay for needs directly related to birth or adoption of employee's child (may be divided into 2 periods and granted on separate days). Licencing fees: Employer will reimburse employee for fees incurred in obtaining and maintaining medical certificate or its replacement, such as electrocardiograms, specialists' results, X-rays, provided employee requires medical certificate for performance of duties. Retirement: On retirement, when employee is entitled to immediate annuity or entitled to immediate annual allowance either from NAV CANADA Pension Plan or Public Service Superannuation Act, employee will receive 1 week's pay for each year of employment, maximum 30 weeks' pay. Travel, relocation expenses: Employer will provide reimbursement for rental accommodations, monthly maximum of $1,000 and reimbursement of actual costs (including insurance) of shipping for maximum of 200 kilograms (440 pounds) of personal effects, by most reasonable and economical means.