Thunder Bay city workers return to talks; Kohltech workers sign 3-year agreement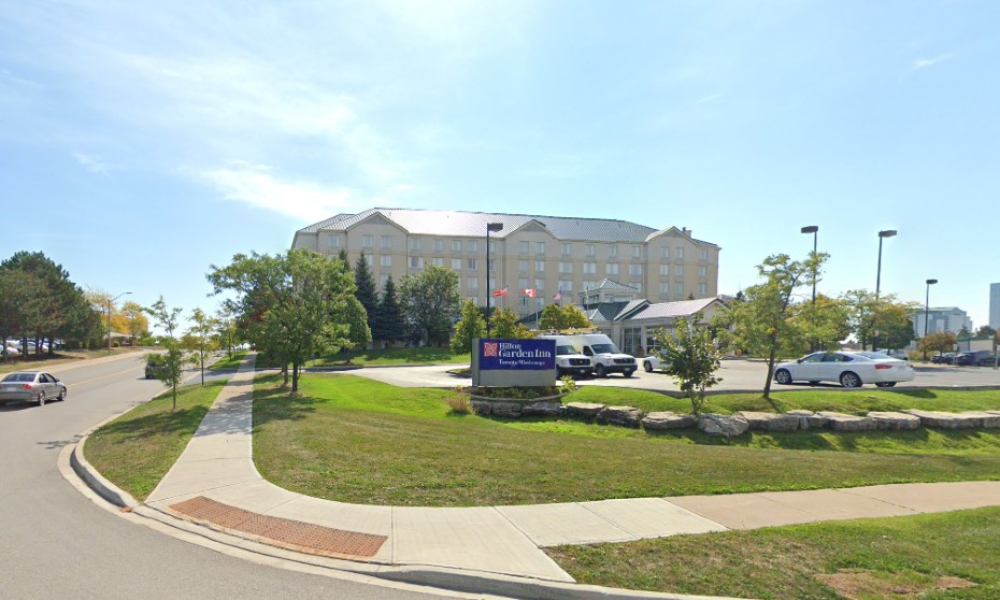 First contract at Toronto Hilton Garden Inn
TORONTO — Unifor, Local 112 members at the Hilton Garden Inn Toronto-Mississauga ratified their first collective agreement on Dec. 3 after weeks of negotiations.
"It is always an important moment when members achieve a first contract. But these were particularly challenging negotiations, with so many hotels closed and others at or below 10 per cent capacity," says Scott McIlmoyle, Unifor, Local 112 president.
Unifor represents 40 employees at the Hilton Garden Inn including kitchen, maintenance, laundry, banquet, server, bartending and housekeeping staff.
"Our Hilton Garden Inn members joined our union late last year before the pandemic devastated the industry," says John Turner, Unifor Local 112 vice-president.
The employees will receive several improvements to their benefits, workplace procedures and job protections including: wage increases, 13 holidays and five paid sick days, overtime premiums that commence after eight hours in a day or after 40 hours in a week, and members will no longer be moved from full-time status to part-time status without consent. Workers will receive two years of recall rights during the pandemic and the right to self-pay health and welfare premiums to ensure health coverage is not interrupted due to a change in their work situation, says the union.
The employees ratified the agreement by 100 per cent.
Thunder Bay city workers return to talks
THUNDER BAY, Ont. — The Canadian Union of Public Employees (CUPE), Local 87, representing about 600 workers in Thunder Bay, Ont. have armed their negotiating team with a strong strike mandate after 97 per cent of the members voted on Dec. 3 in favour of job action if necessary, as the local prepares to return to bargaining next week.
The union has also requested the assistance of a provincially appointed conciliator, says the union.
"We've only had a few days of talks with our employer to date," says Dana Vacek, president of CUPE 87. "They are seeking cuts to our modest benefits plan and coming after a number of basic collective agreement rights. Our goal is to negotiate a fair deal for our members, and to keep delivering those services."
Tape maker workers ratify deal
RENFREW, Ont. – The 135 members of United Steelworkers (USW), Local 6946 at Scapa Tapes North America in Renfrew, Ont. ratified a new three-year collective agreement on Dec. 4 that includes jointly developed job training and improvements to wages and benefits.
Ratification meetings held in small groups due to COVID-19 restrictions confirmed acceptance of an agreement that includes improvements to a number of benefits and an added sixth week of vacations for long-service employees. A new weekend shift premium will provide an additional $50 a month for the majority of employees, who work on 12-hour shifts. The agreement was reached with conciliation assistance, says the union.
Wage increases will total 5.25 per cent over three years, according to USW.
Kohltech workers sign 3-year agreement
NORTH BAY, Ont. — International Association of Machinists and Aerospace Workers (IAM) members of Local Lodge 2412 working at Kohltech Windows in North Bay, Ont. ratified a new three-year collective agreement on Nov. 25.
Highlights of the deal include annual wage increases, implementation of a dental plan, increased shift premiums, signing bonus and many other positive language changes, says the union.