PPEs rules decided by Ontario arbitrator; Evergreen Forestry workers reach agreement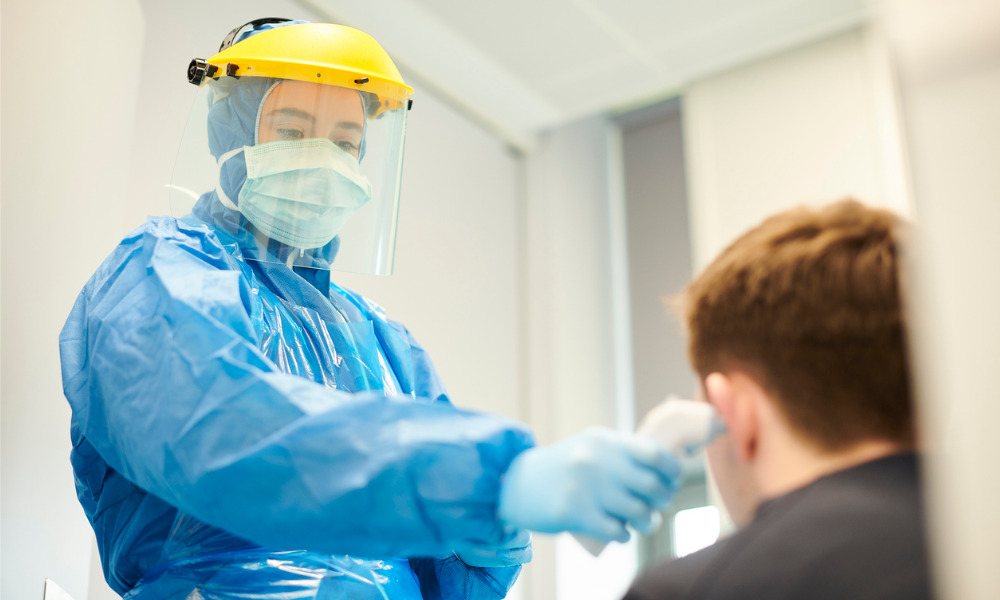 Telepartners workers sign contract
TORONTO — United Food and Commercial Workers (UFCW), Local 1006A members working at Telepartners Call Centre in Toronto signed a new union contract on May 8 that provides wage increases and benefit gains.
Under their new collective agreement — which runs until August 2022 — workers will see benefits being provided to part-time workers, an increase to sick-leave time, three weeks' vacation after three years of service and wage increases of $1 per hour in each year of the contract, says UFCW.
The 35 employees at Telepartners work as customer-service agents, shift leaders and bilingual customer service agents.
UFCW Local 1006A represents 36,000 employees across Ontario, including the grocery retail, food processing, hospitality, laundry, warehousing, transportation, and eye-care industries.
PPEs rules decided by Ontario arbitrator
TORONTO — Recognizing that the Ontario Nurses' Association (ONA) had raised legitimate concerns about access to proper protective equipment (PPE) and infection-control practices at dozens of long-term care homes in Ontario, arbitrator John Stout released a grievance arbitration decision on May 5 that provided direction on these practices.
ONA was filing grievances at a majority of long-term care homes where it represents nurses, on a range of issues including the availability and access to proper protective equipment (PPE), training, enforcing physical distancing rules, isolating residents and regulating co-horting measures of COVID-19-positive and negative residents. It also addressed short-staffing issues and staff working while ill, says the union.
"Long-term care nurses and health-care professionals have been trying desperately to stem the spread of COVID-19, and this decision obliges employers to work co-operatively with ONA to achieve that goal," says Vicki McKenna, ONA president.
In both the SARS outbreak and current COVID-19 pandemic, the province was "unprepared," says Stout.
The "precautionary principle must be used" when the science is unclear, ruled Stout. About 1,594 health-care workers in long-term care have become infected with COVID-19, and three personal support workers in this sector have died to date, says the arbitrator.
Long-term care homes must now follow the chief medical officer of health's directives, the ONA collective agreement, and Occupational Health and Safety laws regarding nurses' access to PPE, communication, testing, cleaning, staffing, co-horting of residents and self-isolation, according to the arbitrator's decision.
Evergreen Forestry workers reach agreement
HAY RIVER, N.W.T. — A tentative agreement was reached for employees of Evergreen Forestry Limited Partnership in Deh Gáh Got'ie First Nation (Fort Providence) and K'atl'odeeche First Nation (Hay River Reserve) in the Northwest Territories.
The agreement, if ratified by the membership, will by January 2023, bring wages of crew leaders, crew members and tower-lookout persons close to parity with firefighters employed by the government of the Northwest Territories who do comparable work, says the Union of Northern Workers (UNW).
"We are very pleased that we were able to work with Evergreen Forestry to reach this deal, which will result in the firefighters at Evergreen getting the pay they deserve for the difficult, dangerous and critical work they do," said Todd Parsons, UNW president.
Pay increases in the new agreement include two sets of retroactive pay packages: 3.5 per cent retroactive to Jan. 1, 2019 and Jan. 1, 2020.
Ratification votes will be held in both communities as soon as possible. If ratified by the membership, the new collective agreement will have an expiry of Dec. 31, 2023.