More funding, harsher sentencing needed: Unions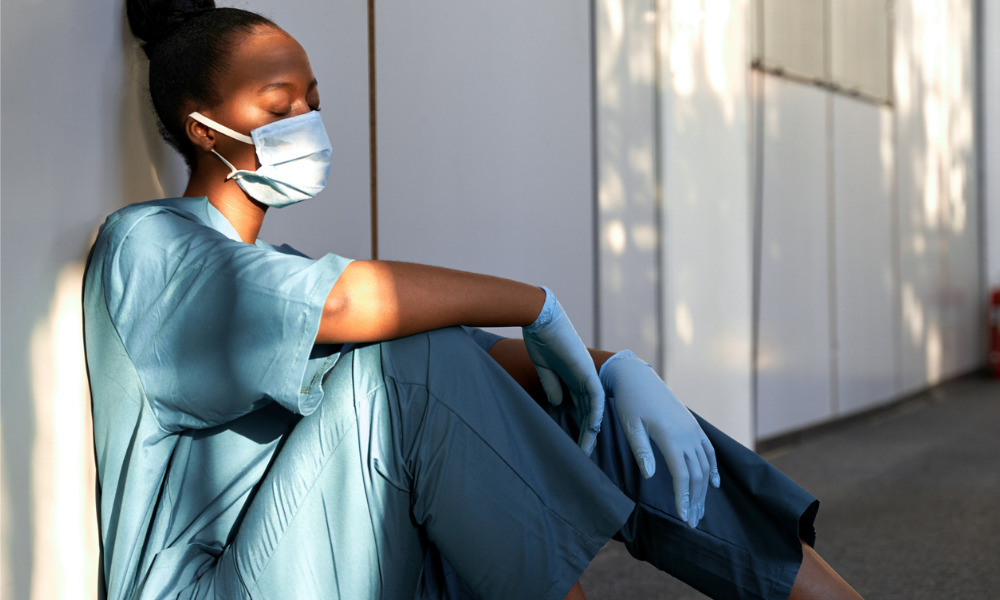 While many workers are dealing with mental health challenges with the pandemic, hospital staff are suffering from an uptick in violence, according to a survey.
Sixty-six per cent of 2,600 respondents reported that they have experienced an upsurge of violence during the pandemic, according to a survey by the Canadian Union of Public Employees (CUPE) and the Services Employees International Union (SEIU).
And 87 per cent said they had considered leaving their jobs after the pandemic is over, says Michael Hurley, regional vice-president for Ontario at CUPE in Toronto.
"What's particularly alarming about that is that the level of violence before the pandemic was extremely high."
The survey was commissioned in part after negotiations between CUPE, SEIU and the Ontario hospitals, who are in the midst of bargaining for a new contract for about 70,000 workers, says Hurley. Talks broke down this past summer, according to Hurley, over two main issues. One was a lack of PPE being offered to staff, such as N95 masks.
The other? "We were unable to make headway with respect to achieving improvements to protect workers from violence at work in hospitals," says Hurley.
The unions are hoping to bring awareness to the increasing violence, which was underscored by news that Southlake Regional Health Centre in Newmarket and its CEO were charged under the Occupational Health and Safety Act (OHSA) with violations of workplace safety, for the second time in 18 months, says Hurley.
"We're also referencing the fact that the CEO of the Kenora hospital, the Lake of the Woods hospital, indicated that the hospital had tracked a 300-per-cent increase in violence there during the pandemic," he says.
Lack of resources
Funding in one of the biggest factors behind some of these numbers, says Hurley, citing Organisation for Economic Co-operation and Development (OECD) figures that Ontario has the "fewest hospital staff beds available to the population of any jurisdiction in the OECD, so any country with a developed economy."
"The implications of that obviously are that it's difficult to get into hospital, even though you're acutely sick; you're likely to be sent home while you're still sick and it may be difficult to get care and you may be concerned about it. For family members and the patients themselves, it's a time of high anxiety," he says.
"All these things together mean that people take their anxiety, frustration, aggression out on the people that they see in front of them and so that would be the nurse, the porter, that clerical person, triage nurse, the doctor; these people are likely to be victimized because of what are really system failures."
Recently, the Canadian Medical Association (CMA) and Ontario Medical Association (OMA) demanded "bullying" against healthcare workers be stopped while a survey found that doctor burnout is rising.
Protective measures needed
The unions are calling for action, such as posting signs in hospitals that aggressive behaviour is unacceptable, and they are urging healthcare employers to lobby the provincial government for an increase in funding.
"We're also asking the hospitals to improve their flagging systems because it's not always clear when there is a patient or even a member of their family who is prone to violence, there isn't necessarily a warning system to alert staff that this is a problem," says Hurley.
Finally, the federal government should amend the Criminal Code so that violence against healthcare workers means harsher sentencing, says Hurley, which has been given little attention in the past.
"There was a little bit of discussion about this during the federal election… we're asking that judges see that as a more serious offence."