Provincewide, Prince Edward Island (1,160 administrative, professional, technical employees) and the International Union of Operating Engineers, (AFL-CIO / CLC), Local 942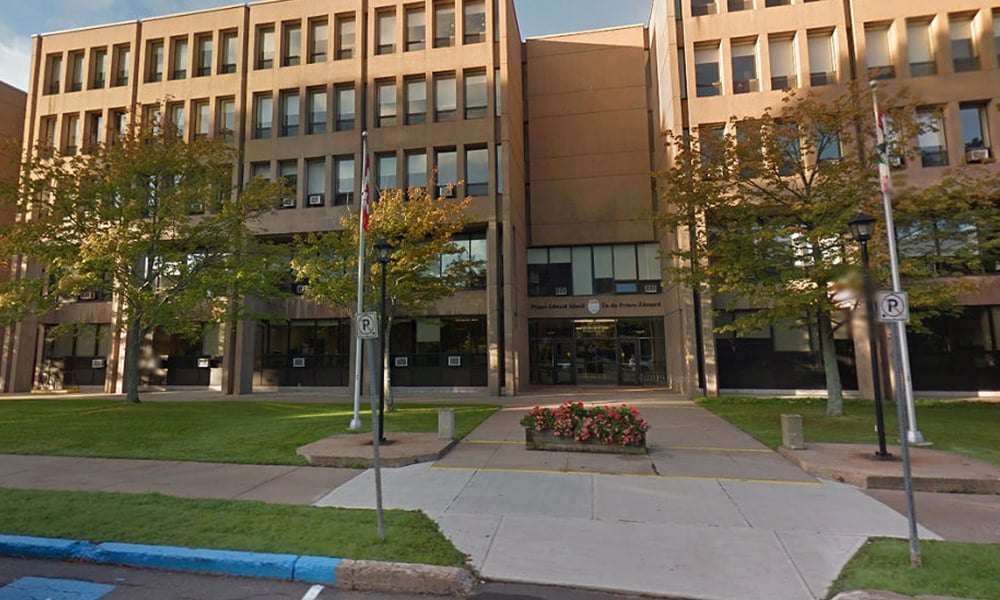 Click here
to view the original collective agreement.
Renewal agreement: Effective April 1, 2018 to March 31, 2022. Signed on Aug. 2, 2019.
Shift premium: $2.75 per hour for work performed between 5 p.m. and 7 a.m., providing majority of shift falls within this time period. $2 per hour (previously $1.75 per hour) for work performed between midnight Friday and midnight Sunday.
Paid holidays: 11 days, plus 1 floating holiday.
Vacations with pay: 9.375 working hours for each 162.5 hours worked to start, 112.5 hours after 1 year, 150 hours after 5 years, 187.5 hours after 15 years, 232.5 hours after 25 years. Employees who make reasonable efforts to schedule vacation within year earned and following fiscal year, and are denied, will be eligible to carry forward to next vacation year requested, but denied, vacation time. Employer may grant additional 37.5 hours of vacation to employees who volunteer not to take any leave (paid or unpaid) between June 15 and Sept. 15.
Overtime: Time and one-half for all work in excess of 37.5 hours averaged over 4-week period. Double time after 15 consecutive hours of work. May be taken as time off in lieu. If alternate time off cannot be scheduled prior to end of fiscal year, payment will be made at applicable overtime rate. Employees may carry forward maximum 52.5 hours of unused time in lieu into next fiscal year. All unused time in lieu that is not carried forward will be paid out prior to March 31 of each fiscal year at time requested by employee.
Medical benefits: Employer pays 50% of premiums, employee pays 50% of premiums.
Dental: Employer pays 50% of premiums, employee pays 50% of premiums.
Sick leave: 11.25 hours for each 162.5 paid hours, maximum accumulation of 215 days.
LTD: Employer pays 50% of premiums, employee pays 50% of premiums.
Life insurance: Employer pays 50% of premiums, employee pays 50% of premiums.
Bereavement leave: 5 days for death of parent, spouse, common-law spouse, brother, sister, child, stepchild, ward of employee, child of common-law spouse, grandparent, grandchild. 3 days for death of stepbrother, stepsister, mother-in-law, father-in-law, sister-in-law, brother-in-law, son-in-law, daughter-in-law. Additional 5 days if burial occurs outside of province. 1 day to attend funeral of aunt, uncle, nephew, niece, greatgrandchild, greatgrandparent. One-half day to attend funeral as pallbearer, flower-bearer, reader.
Seniority – recall rights: 18 months for layoffs; 12 months if employee is excluded from or transferred outside of bargaining unit.
Call-in pay: Minimum triple hourly rate for first hour worked; applicable overtime rate for each subsequent hour or portion thereof worked. May be taken as time off in lieu.
Probationary period: 487.5 hours of work (may be extended, maximum 300) hours of work and will not be renewable.
Discipline: Sunset clause is 12 months for suspensions or disciplinary action, including letters of reprimand or any adverse reports.
Severance: 75 hours' pay for each 1,950 hours of service, maximum 975 hours.
Mileage: Employee who operates own motor vehicle in performance of duties is eligible to claim reimbursement at P.E.I. government rate per kilometre. Employee who uses own vehicle for short trips may elect, on per-year basis, whether to claim minimum daily allowance of $6.25 or short-trip travel rate in accordance with Treasury Board policy.
Sample rates of hourly pay (current, after 6.4% increase):
Administrative/clerical rates
Group 1
Clerk 1
Step 5: $19.89 rising 6 steps to $21.17
Step 6: $20.73 rising 6 steps to $22.06
Group 2
Clerk 2
Step 5: $20.17 rising 6 steps to $20.37
Step 6: $21 rising 6 steps to $21.21
Communications technician
Step 5: $20.62 rising 6 steps to $21.46
Step 6: $21.48 rising 6 steps to $22.35
Group 3 (W8)
Clerk 3/communications technician/secretary 1/stores keeper 1
Step 5: $21.06 rising 6 steps to $22.42
Step 6: $21.86 rising 6 steps to $23.26
Group 4 (W9)
Admitting officer 1/clerk 4/communications technician 3/inventory technician/medical secretary 1/printing technician 1/secretary 2/stores keeper 2
Step 5: $22.12 rising 6 steps to $23.55
Step 6: $23.06 rising 6 steps to $24.54
Group 5 (W10)
Clerk 5/housekeeper 1/medical secretary 2/procurement technician/secretary 3
Step 4: $22.43 rising 6 steps to $23.86
Step 5: $23.41 rising 6 steps to $24.91
Step 6: $24.39 rising 6 steps to $25.95
Group 6A (W11)
HIM professional 2
Step 4: $24.32 rising 6 steps to $25.68
Step 5: $25.37 rising 6 steps to $26.80
Step 6: $26.44 rising 6 steps to $27.92
Group 7 (W12)
Child-life worker/clerk 7/housekeeper 2/secretary 5
Step 3: $24.18 rising 6 steps to $25.73
Step 4: $25.32 rising 6 steps to $26.94
Step 5: $26.37 rising 6 steps to $28.06
Step 6: $27.50 rising 6 steps to $29.28
Group 10 (W15)
Administrative officer 3/admitting, telecommunications supervisor/health records supervisor/information support coordinator/regional food service supervisor
Step 1: $26.48 rising 6 steps to $28.17
Step 2: $27.79 rising 6 steps to $29.57
Step 3: $29.14 rising 6 steps to $31.01
Step 4: $30.46 rising 6 steps to $32.40
Step 5: $31.78 rising 6 steps to $33.82
Step 6: $33.13 rising 6 steps to $35.26
Group 13A (W18)
Manager cancer registry
Step 1: $31.53 rising 6 steps to $33.56
Step 2: $33.14 rising 6 steps to $35.27
Step 3: $34.72 rising 6 steps to $36.96
Step 4: $36.28 rising 6 steps to $38.61
Step 5: $37.85 rising 6 steps to $40.29
Step 6: $39.43 rising 6 steps to $41.95
Professional/technical rates
Group 5
Cytology assistant/ECG technician/medical lab assistant
Step 4: $22.27 rising 6 steps to $23.70
Step 5: $23.21 rising 6 steps to $24.69
Step 6: $24.20 rising 6 steps to $25.75
Group 11
Combined technician 2/medical laboratory technologist 1/medical radiation technologist 1
Step 1: $27.36 rising 6 steps to $29.12
Step 2: $28.51 rising 6 steps to $30.35
Step 3: $29.70 rising 6 steps to $31.61
Step 4: $30.95 rising 6 steps to $32.94
Step 5: $32.22 rising 6 steps to $34.30
Step 6: $33.59 rising 6 steps to $35.74
Editor's notes: Travel allowance: Employee who is laid-off will receive temporary travel allowance if employee has to travel more than 10 kilometres further to get to work, as result of either exercising employee's bumping rights or successfully applying for vacancy in same geographic area. Payable for 1 year from date of commencement or until employee changes residence, whichever occurs first. Travel meals: $10 for breakfast; $15 for lunch; $25 for dinner, for employee who is out of province on employer business; $8 for breakfast; $10 for lunch; $16 for dinner, for employee who is in province on employer business. When employee is required to travel outside Canada, meal allowances may be claimed in U.S. funds. On-call: Pay at kilometre rate set by Treasury Board, maximum of $20 per call; or $6 per call, maximum travel claim of 3 calls per 24-hour period. Employee may choose to be reimbursed for actual transportation costs (taxi), maximum $20 per call. Standby pay: $3 for each hour (previously $2.75 for each hour) or portion thereof on stand-by or remain on call. Blood-donor leave: Employee may be given maximum 3.75 hours of leave with pay to attend blood-donor clinic. Long-standing service: On 25th anniversary of permanent employment and every 5-year anniversary thereafter, employee will be granted 1 day of paid leave in recognition of service. Education fund: Employer will contribute $200,000 per year (previously $185,000 per