Hydro Ottawa's plan didn't consider difficulties of childcare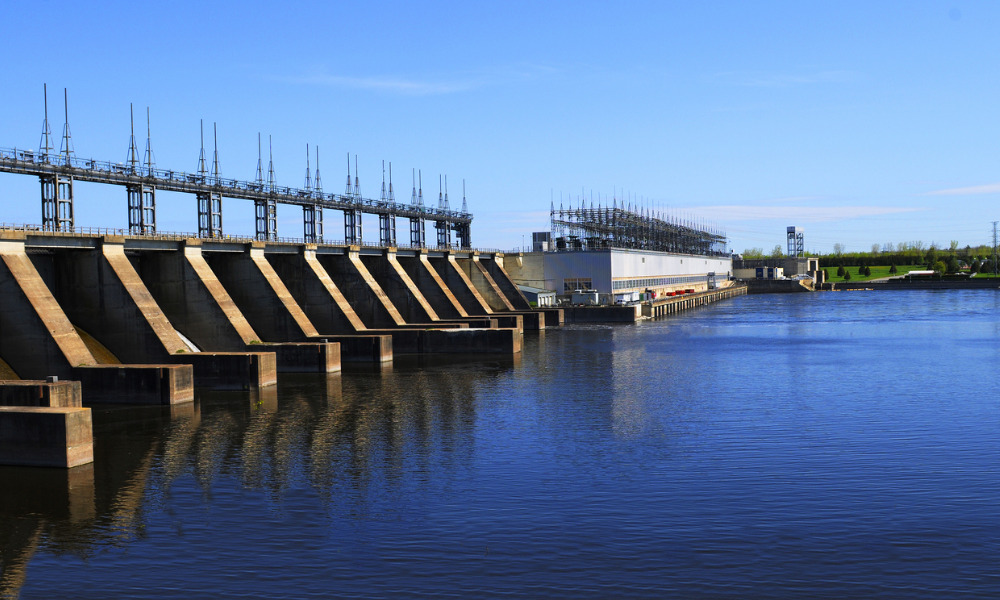 An Ontario utility discriminated against four employees who had to use vacation leave for childcare when they were ordered to return to the physical workplace during the COVID-19 pandemic, an arbitrator has ruled.
At the beginning of the pandemic, electricity provider Hydro Ottawa issued a working-from-home protocol for employees effective March 17, 2020.
Three months later, it provided a "Return to the Workplace and New Normal" plan in which employees were to work on a staggered basis, alternating one week at home and one week onsite. The plan noted that childcare centres and home care providers in Ontario were re-opening and summer day camp programs would be operating during the summer. Employees without childcare options were given the options of taking vacation leave or unpaid leave.
The date for the staggered return was delayed due to changing health directives, ultimately settling on Aug. 26.
A customer service agent, Serena Jacak, had a two-year-old daughter. When the return-to-office plan was announced, she notified her supervisor that her daughter's daycare wasn't reopening until October.
Her supervisor told her that Hydro Ottawa wasn't making exceptions and she was expected to make alternative arrangements or use vacation time. Jacak used 10 vacation days from early August to mid-September to care for her daughter.
Another customer service agent, Elonia Aguilar, had three daughters aged 15, 12, and 6. On July 31, she emailed her supervisor requesting to work from home on two days in the weeks when she was scheduled to be onsite, as her daughters took gymnastics classes to which she and her husband had to take turns driving. Her request was turned down and she used eight vacation days in August and September.
Jennifer Robinson, an acting senior service desk agent, told her supervisor that her 10-year-old daughter's daycare had no firm reopening date. The supervisor suggested she seek help from family, neighbours or other daycare centres. However, she didn't know her neighbours and had no other options. Hydro Ottawa advised that she could take vacation leave to stay home.
Tanya Guignion was a service desk agent with an eight-year-old daughter. Guignion told Hydro Ottawa that daycares and summer camps were closed, so she had no childcare options as they had no family in the area. She requested to work from home until schools opened but she was denied. She used eight vacation days in August and September.
Ontario went back into lockdown on Oct. 9 with Hydro Ottawa employees working fully from home for four weeks. The alternating schedule resumed on Nov. 23 and Jacak and Aguilar were able to make childcare arrangements, although Aguilar borrowed 19 hours of advance vacation leave. Robinson and Guignion continued to ask for flexibility.
The union filed a grievance, claiming that Hydro Ottawa's return-to-work plan didn't adequately consider exceptions relating to childcare needs.
The arbitrator noted that all four employees were female parents with childcare responsibilities, which put them in a "disadvantaged group" and Hydro Ottawa didn't consider the difficult circumstances created by the pandemic. Management's suggestions were "unhelpful and unreasonable" during a time when health guidelines were changing and people were being encouraged to stay in bubbles.
"In announcing on June 17, 2020, that the employer would not consider any childcare accommodations beyond leave without pay or use of vacation pay, the employer effectively announced a decision to discriminate against employees without childcare," said the arbitrator.
In addition, Hydro Ottawa provided no evidence that its plan was an occupational requirement that justified discrimination. Normally, employees with childcare needs had an obligation to seek out alternate plans but pandemic reasonable childcare alternatives weren't available in the pandemic, the arbitrator said.
Hydro Ottawa was ordered to credit the four employees with the vacation leave they used to care for their children in August and September 2020.