Ontario hospital gave full-time workers first choice of shifts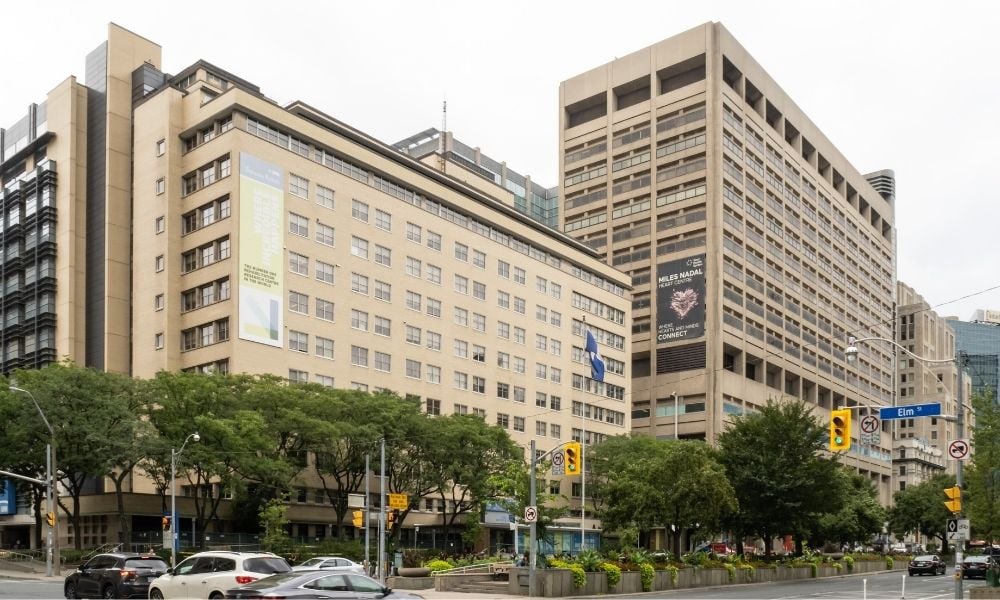 Full-time employees at an Ontario hospital who had right of first refusal for overtime do not have that same right for working shifts on paid holidays, an arbitrator has ruled.
The Sinai Health System, which operates Mt. Sinai Hospital in Toronto, has two collective agreements with its full-time and part-time employees, respectively. Both agreements stipulate that employees who are not covered by the agreements should not perform "duties normally assigned to those employees" in the bargaining unit, except for in emergencies.
The agreement for full-time employees had a provision for paid holidays that stated "the hospital undertakes to grant the following public holidays with pay on the day on which they fall to all employees covered by this agreement." It listed 11 holidays plus one floater day.
The part-time employees' agreement stated that if a part-time employee worked on any of the holidays listed in the full-time agreement, that employee would be paid time-and-a-half. It also gave them the choice of receiving pay at the premium overtime rate or time off to be taken within 90 days.
A letter of understanding in the part-time agreement outlined the process in which part-time employees received shifts — according to availability, seniority, and operational needs, and the hospital wasn't required to offer overtime shifts. It also stipulated that full-time employees had priority for overtime opportunities, followed by part-time employees and then casual employees.
The hospital started offering shifts on holidays to part-time employees when full-time employees took them off and the union filed a policy grievance arguing that the full-time bargaining unit members had the right of first refusal for those shifts, as those qualified as overtime shifts. It argued that the Ontario Employment Standards Act, 2000 (ESA) exempted hospitals from providing statutory holiday pay or time off to employees, so a public holiday should be considered "just a regular working day." As a result, any shifts on holidays should be offered to full-time employees first under the letter of understanding.
The union also argued that when the hospital scheduled part-time employees to work on a public holiday during what would have been a full-time employee's regular shift, it violated the full-time agreement's prohibition of having anyone other than that bargaining unit's members performing that work.
The arbitrator disagreed with the union's characterization of holidays as "regular working days." Although the ESA exempted hospitals from providing holiday pay or time off, the collective agreement negated that by treating holidays differently. The agreement indicated that employees were "granted" the holidays in recognition of the fact that it was a contractual rather than statutory right to the paid holiday, the arbitrator said, adding that full-time workers weren't laid off on holidays but rather received a day off with pay. Scheduling part-time workers to work holiday shifts did not trigger a layoff of full-time workers, the arbitrator concluded.
As for the union's argument of improper assignment of bargaining unit work, the arbitrator found that the full-time and part-time bargaining units performed "essentially the same duties." If the full-time collective agreement prevented part-timers from working for that reason, then part-timers wouldn't be able to fill in for full-timers on vacations, leaves of absence, or sick leaves.
"The part-time employees would also be unable to perform any of their normally assigned duties," said the arbitrator. "That would obliterate one of the main purposes for having a part-time workforce!"
The arbitrator also found that the letter of understanding specified the order of priority for overtime, which indicated that the parties knew how to "incorporate the kind of language that would give full-time employees the right of first refusal." That language wasn't used in reference to paid holidays, so there was no intention to use it in that context, said the arbitrator in dismissing the grievance.
Reference: Sinai Health System and National Organized Workers Union (MSH-FTS-2019-0001). Paul Knopf — arbitrator. Sarah Eves, Justin Choy for employer. Daniel Tucker-Simmons, Claudia Gasior for employee. Sept. 7, 2021. 2021 CarswellOnt 12670