'Glacial pace' of talks frustrating for low-cost carrier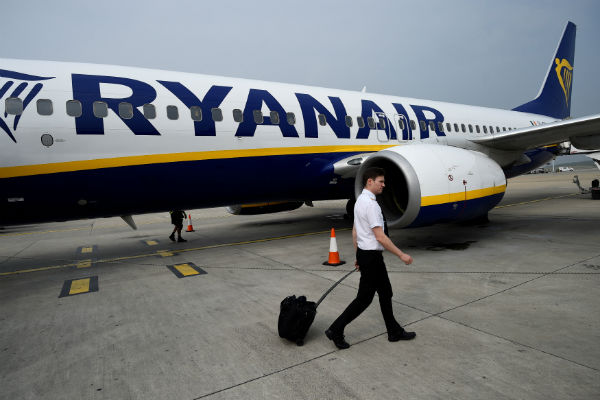 DUBLIN (Reuters) — Ryanair, which pledged to recognize unions to avert widespread strikes late last year, has balked at Irish union FORSA/IALPA's demands to be recognized as the representative for pilots in its home market.
Ryanair Chief People Officer Eddie Wilson in a letter dated April 13 seen by Reuters told FORSA/IALPA that a number of changes it had suggested to a draft agreement were "totally unacceptable now or at any time in the future."
The budget airline has been in talks to formalize union recognition in several European countries since its decision in December to recognize unions for the first time in its 32-year history.
Pilots in Britain and Italy — its two largest markets — have reached agreement and Ryanair said last month that a deal was close in Spain. However, progress has been slower in Portugal and Ireland.
The areas of disagreement with the Irish union included rostering, dispute resolution and Ryanair's requirement that the union recognizes its low-cost model, according to Wilson's letter.
Wilson said Europe's largest low-cost carrier would not move or resile from its proposed draft agreement and suggested it meet the union soon to finalize that agreement.
He also criticized the union for taking a month to respond to its proposal, saying the "glacial pace" of the talks was frustrating.
A spokesman for FORSA/IALPA said it does not comment while industrial relations negotiations are ongoing. A spokesman for Ryanair said it does not comment on negotiations with its staff.
Ryanair expects some disruption to flights where it is struggling to reach agreements, Chief Executive Michael O'Leary has warned.
It cancelled a number of flights to and from airports in Portugal last month after a strike by some of its cabin crew.
Ryanair operates from 87 airports across 36 countries in Europe and North Africa.