Affects about 90 per cent of 330 employees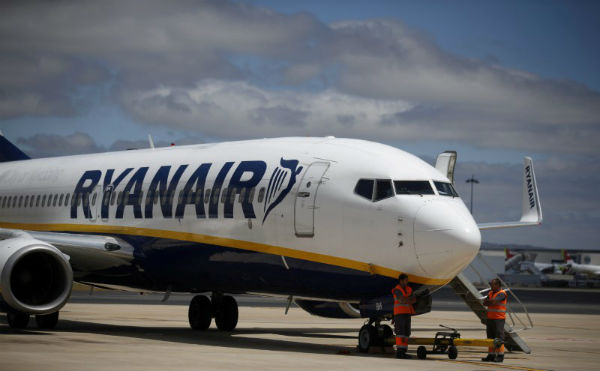 LISBON (Reuters) — Ryanair cabin crew held a third one-day strike in Portugal over worker rights on Wednesday, prompting 11 flight cancellations and a government promise to investigate alleged violations.
Inspectors from the state Authority for Labour Conditions were monitoring the strike in the country's main airports in Lisbon, Porto and Faro, Labour Minister Jose Vieira da Silva told a parliamentary committee.
The SNPVAC cabin crew union said 11 Ryanair flights to and from Portugal were cancelled in the morning after some 90 per cent of the 330 crew personnel in Portugal joined the strike.
But Europe's largest low-cost carrier said the majority of Portuguese crews were working normally and only a small number of early flights had been cancelled or delayed. It planned to operate its full schedule through the rest of the day.
SNPVAC accuses Ryanair of using its Irish jurisdiction to ignore parenthood rights and not allow doctor-approved sick days, as well as resorting to disciplinary processes and threats for not reaching in-flight sales objectives.
One of the strike's goals was to involve the government in the dispute.
Ryanair — which was forced to recognize trade unions to avoid mass strikes in December — argues that staff working conditions are comparable to competitors.
Vieira da Silva said that although most of the Portuguese crews' contracts were signed under Irish jurisdiction, the EU Treaty of Rome still guarantees worker rights under local legislation have to be respected.
"If any of the rights, not just the right to strike, have been compromised, an investigation has to be carried out on a case by case basis to apply this article of the Treaty of Rome ... And this is what the Authority for Labour Conditions will assure with all the means at its disposal."
The inspectors were also looking into union allegations that Ryanair had illegally replaced striking crews with staff brought in from other countries. The minister said some such replacements are perfectly legal while others are not, so the issue required examination.
SNPVAC said representatives of cabin crew unions from Spain, Italy and Germany were in Portugal to give support and called for talks to discuss a joint strike at Ryanair.
"We want to set a meeting of unions soon with the objective of having a European strike. We don't want to do more strikes, what we want is to change the situation where our rights are trampled upon," said SNPVAC director Fernando Gandra.