Nova Scotia, New Brunswick, Prince Edward Island, Newfoundland and Labrador (680 security officers) and the United Steel, Paper and Forestry, Rubber, Manufacturing, Energy, Allied Industrial and Service Workers Intl. Union (USW), Locals 9342, 5319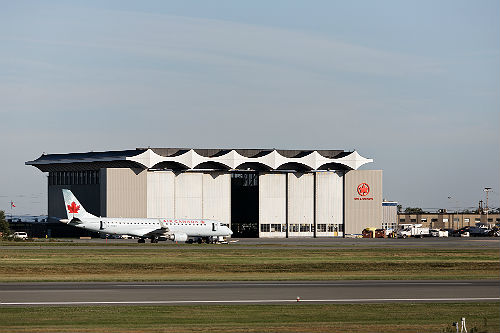 Click here
to view the original collective agreement.
Renewal agreement: Effective April 1, 2018 to March 31, 2022. Signed on Aug. 9, 2018.
Shift premium: $4 per hour for employees working at Wabush, Goose Bay, Churchill Falls airports. $1.29 per hour for employees working at Halifax, Moncton, St. John's airports. $2 per hour (previously $1 per hour) for SCC assigned lead SCC when there is no SSM either at beginning or end of shift. $24 for split shift paid once per day (employee regularly scheduled to work at aerodrome minimum of 4 hours with break in working hours followed by second shift consisting of minimum of 4 hours in same day).
Paid holidays: 11 days.
Vacations with pay: 2 weeks or 4% after 1 year, 3 weeks or 6% after 4 years, 4 weeks or 8% after 10 years, 5 weeks or 10% after 13 years.
Overtime: Time and one-half for all work after 8 hours per day or 40 hours per week. 150% for all work on eighth day in row. May be banked, maximum 80 hours.
Medical benefits: Employer will contribute $1.54 per hour worked (previously $1.49 per hour worked) to Steelworkers Trusted Benefit Plan. Effective March 29, 2019: $1.59 per hour worked. Effective April 3, 2020: $1.64 per hour worked. Effective April 2, 2021: $1.70 per hour worked.
Sick leave: 0.75 days per month, maximum 8 days per year.
Pension: Employer will match employee's mandatory 4% contribution into Steelworkers Pension Plan.
Bereavement leave: 3 days for death of spouse, common-law spouse, child, father, mother, stepfather, stepmother, sister, brother, grandfather, grandmother, grandchild, mother-in-law, brother-in-law, sister-in-law, father-in-law, son-in-law, daughter-in-law. 1 additional day if death of relative occurs out of town.
Seniority – recall rights: 18 months for layoff; 30 months for employee off work for medical or other reasons and where there is no reasonable likelihood of return of work.
Probationary period: First 90 working days.
Discipline: Sunset clause is 6 months for first written reprimand; 12 months for second reprimand.
Uniforms/clothing: Employer will supply, at its expense, uniform that it requires employees to wear. Employer will provide surgical, other proven protective gloves that must be worn at all times by all employees during physical search of passengers, baggage.
Sample rates of hourly pay (current, after 6.6% increase):
Level 1: $18.10 rising 3 steps to $19.30
Level 3.1 (0 to 2,080 hours worked): $20.59 rising 3 steps to $21.96
Level 3.2 (2,081 to 4,160 hours worked): $21.01 rising 3 steps to $22.41
Level 3.3 (4,161 to 6,240 hours worked): $21.44 rising 3 steps to $22.87
Level 3.4 (more than 6,241 hours worked): $21.88 rising 3 steps to $23.34
Editor's notes: Education fund: Employer will contribute $1,500 per year to Locals 5319 and 9342 respectively, for union's education fund. Humanity fund: Employer will contribute $0.01 per hour into USW humanity fund for international aid and development (employer agrees to contribute $1,000 to humanity fund each year of agreement). Christmas pay: Employees who work on Christmas Day, New Year's Day will receive $20 (previously $10 meal voucher). Life-event days off: Employee may be absent from work for 1 day, without loss of wages, on wedding day. Employee may also be absent from work without pay on wedding of children or for 3 days paid leave on birth or adoption of child provided employee is scheduled to work. Business travel: $86.35 per diem will be given to employees in advance of travel; $43.18 per diem for half-day of 4 hours or less. $0.52 per kilometre if employee chooses to use personal vehicle to travel.