Rail stoppage looms over country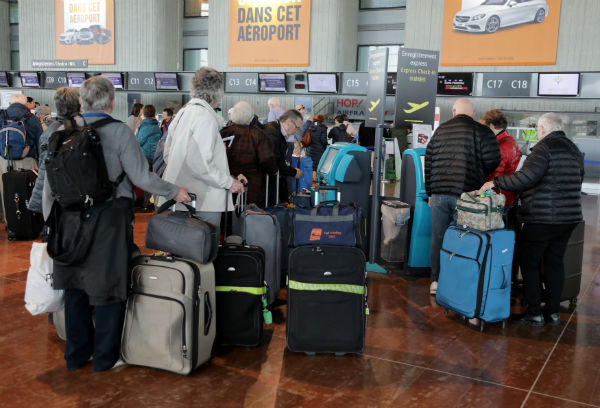 PARIS (Reuters) — Air France said it expected to operate around 75 per cent of its flights on Tuesday — the first day of a strike that will coincide with a larger stoppage on the rail network — paralyzing much of France's transport network.
The flag carrier's unions have called for action on Tuesday and on April 7 and plan further walkouts on April 10 and 11, over demands for a six per cent wage increase that management has rejected.
Meanwhile French commuters are bracing for chaos from Monday evening as a series of rolling nationwide rail strikes get under way that nearly half of unionized staff have indicated they will join.
The rail strike — due to run for three months in successive waves of two days — is expected to be the biggest test yet of President Emmanuel Macron's ability to push through wide-ranging labour and economic reforms.
SNCF said it expected only one in eight of its high-speed trains expected to run on Tuesday.
The Air France strike, organized separately, is expected to ground 30 per cent of the carrier's long-haul flights out of Paris's main Charles de Gaulle airport, it said.
About 67 per cent of its medium-haul flights would operate and 85 per cent of short-haul ones.
Air France said more than 32 per cent of its pilots, 20 per cent of cabin crew and 15 per cent of ground staff were expected to join the strike.