Mediators brought in Jan. 29 fail to produce results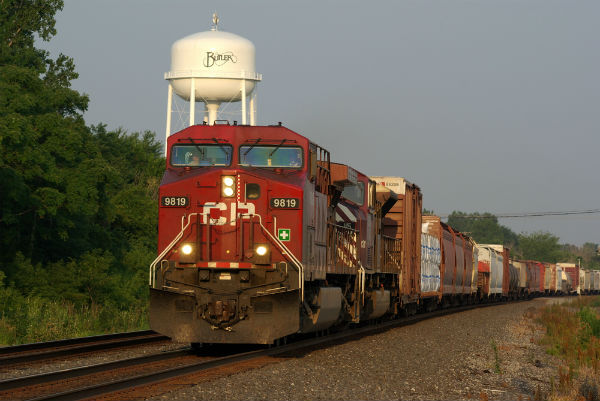 CALGARY (Reuters) — Teamsters Canada said it notified Canadian Pacific Railway (CP) on Wednesday that the railroad's workers will go on strike on April 21 following a stalemate in talks between the two parties.
The labour union — along with the International Brotherhood of Electrical Workers (IBEW) — represents more than a quarter of the company's workforce and is seeking a variety of changes including predictable schedules to combat fatigue.
CP, Canada's second-largest railroad, said it "has been working closely with both (Teamsters Canada) and IBEW to reach a negotiated settlement," and will be meeting IBEW representatives later today for further negotiations.
The unions have given CP a formal 72 hours' notice of intent to strike.
The stand-off comes at a time when CP and rival Canadian National Railway are facing strong demand for grain shipments and other commodities.
On April 13, CP said it was working with the unions to come to an agreement, adding that meeting the demands of Teamsters will result in a 24 per cent rise in payroll costs and IBEW's demands will cost it 25 per cent more in payroll costs over the next three years.
Teamsters Canada represents about 3,000 train conductors and engineers, while the IBEW is negotiating on behalf of about 360 signal maintainers.
Canadian Pacific has around 12,000 employees.