Midhurst, Ont. | (310 paramedical occupations) and the Ontario Public Service Employees Union (OPSEU), Local 303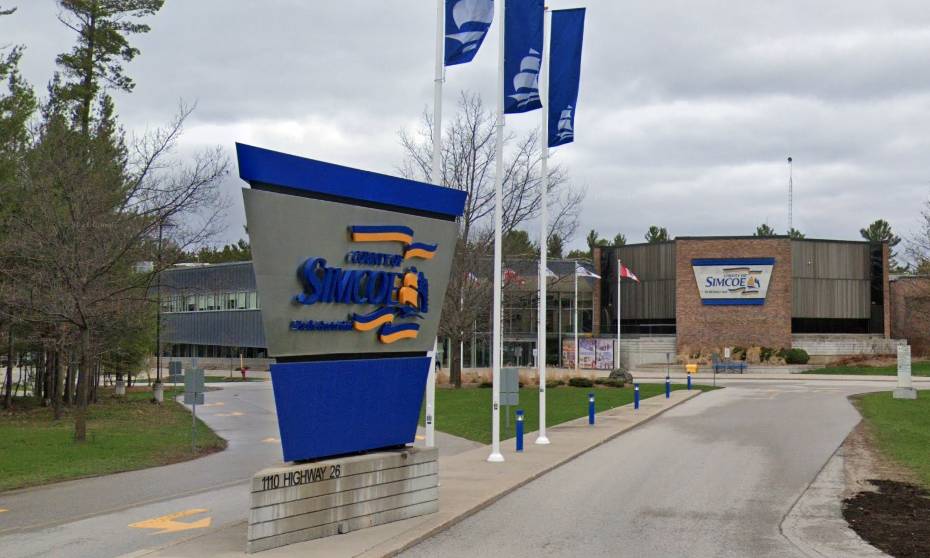 Click here
to view the original collective agreement.
Renewal agreement: Effective Jan. 1, 2020 to Dec. 31, 2022. Signed on Dec. 14, 2020.
Wage adjustments:
Effective Jan. 1, 2021: 1.4%
Effective Jan. 1, 2022: 1.5%
Shift premium: $1 per hour for all hours worked, when majority of hours fall between 3 p.m. and 7 a.m.
Paid holidays: 11 days.
Vacations with pay: 2 weeks prorated to start, 2 weeks after 1 year, 3 weeks after 2 years, 4 weeks after 9 years, 5 weeks after 14 years, 6 weeks after 20 years. Time may be carried over, maximum 80 or 84 hours and must be used before April 30 of following year or hours will be paid out.
Overtime: Time and one-half for work after 80 or 84 hours per 2-week period. Employee may take time off in lieu of pay and bank it. If time is not taken, employee can request that some or all of time be paid out on last full pay period in March, June, September or if unused or unpaid will be paid out on last full pay period in December.
Vision: Coverage of $300 every 24 months.
Paramedical: Coverage of $1,750 per year (previously $1,500 per year) for physiotherapy; $600 per year for chiropodist, speech therapy, osteopaths etc.; $1,000 per year for chiropractic, massage therapy, employee only.
Sick leave: 9 shifts of regularly scheduled time. Employee may carry over maximum 5 unused sick days as vacation; days must be used or paid out by April 30 of next year.
STD: Coverage of 75% of weekly salary, maximum 17 weeks, maximum $1,350 per week (previously $1,300 per week).
LTD: Coverage of 75% of monthly salary, maximum 24 months, after 119-day elimination period, maximum $6,000 per month (previously $5,500 per week).
AD&D: Employer pays 100% of premiums for coverage of 1.5 times annual salary, maximum $150,000.
Life insurance: Employer pays 100% of premiums for coverage of 1.5 times annual salary, maximum $150,000.
Pension: All employees must participate in OMERS as of first day of employment. Employer, employee will make equal contributions to OMERS.
Bereavement leave: 7 days for death of death of spouse (including common-law), child (including adoptive child, stepchild), parent, siblings. 3 days for death of death of mother-in-law, father-in-law, grandparent, spousal grandparent, grandchild, brother-in-law, sister-in-law, son-in-law, daughter-in-law. 1 shift to attend funeral of relative not identified above. Employee may choose to retain up to 2 days of entitlement, to be taken at later date, within 1 year of death, in order to attend matters relating to burial or celebration of life.
Seniority – recall rights: 24 months when off work due to layoff or when off work due to sickness or accident. When off work due to personal leave of absence, seniority will continue to accumulate for first 12 months of such leave.
Call-in pay: Time and one-half for all hours worked, minimum guarantee of 4 hours; double time if on paid holiday that is not employee's regularly scheduled shift.
Probationary period: 100 days and 600 regular hours on road. Period may be extended, up to additional 600 regular hours.
Discipline: Sunset clause is 18 months for any adverse report, letter of reprimand, notice of suspension, which is not rescinded by grievance or arbitration.
Severance: 1 week's pay per year of service (for all credited service after Jan. 1, 2001), or date of hire, whichever is earlier, for employee with 5 years of service.
Safety shoes: Maximum $170 per year for safety footwear (summer or winter rated).
Sample rates of hourly pay (current):
Primary care paramedic ( PCP)
Start: $38.90
1 year: $39.91
2 years: $40.96
Advanced care paramedic (ACP)
Start: $42.78
1 year: $43.92
2 years: $45.05
Editor's notes: Training: Employees who attend training on scheduled workday will be paid for such time. If training is on unscheduled workday, employee will be paid at time and one-half for full period in training. Breaks: If employees are unable to participate in breaks during shift, employer will pay $10 (previously $9) per missed period.