Efforts on privacy, safety made implementation legal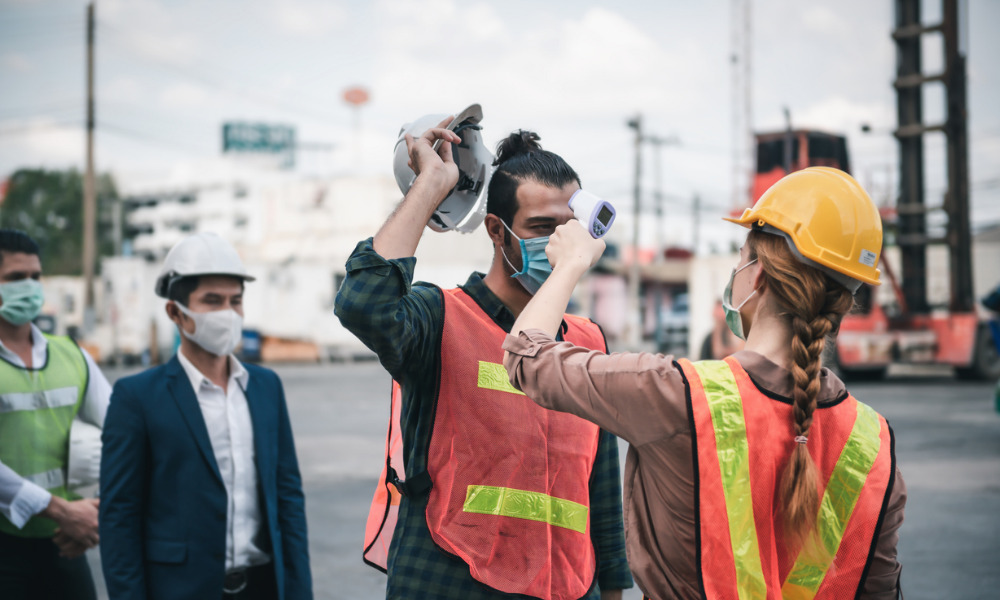 An Ontario company's introduction of a COVID-19 rapid-testing policy was a reasonable exercise of its management rights, an arbitrator has ruled.
EllisDon Construction is a construction company that was the general contractor on a mid-rise residential construction project in downtown Toronto. The project began in December 2019 and one month later, EllisDon engaged a subcontractor, Verdi Structures, to perform concrete formwork.
Verdi employees were working at an early stage of the construction, so there were no walls on the floors of the building where they were working. As a result, they were in an open-air environment. When the COVID-19 pandemic started in March 2020, EllisDon and Verdi instructed their employees to maintain six feet of physical distance, except when their work required them to be closer. They also had to wear face masks whenever possible.
In February 2021, EllisDon implemented a rapid COVID-19 antigen screening program that was part of a pilot project spearheaded by the Ontario Ministry of Health. The program's purpose was to assess the value of a new type of screening test as a way to support employee safety and keep businesses operating in different workplaces. The program required all individuals at affected job sites to submit to the rapid antigen screening protocol (AP test) twice per week to gain access to the worksite. The AP test was performed with a throat and lower nostril swab by third-party healthcare professionals and it took about 15 minutes to obtain results. Employees were paid during the time spent taking the test and waiting for results.
Workers undergoing the test had to provide contact information so they could be notified of a positive result, but no personal health card information was collected. Anyone could refuse the test, but they would be denied access to the worksite.
From September 2020 to April 2021, there were nine confirmed cases of COVID-19 at the downtown Toronto job site, but all were detected outside the workplace.
On April 28, 2021, EllisDon announced that the testing would be expanded to include job sites where the owners hadn't expressly approved the testing, because of increased case numbers and more contagious variants that were circulating. At the time, there were four active workplace outbreaks at EllisDon sites in Toronto, although none were at the downtown job site.
The union filed a grievance, claiming the expansion of AP testing was a violation of the collective agreements for both EllisDon and Verdi workers, as it was invasive, experimental, and could produce false positive results.
The arbitrator noted that it had been established in previous jurisprudence that the unilateral implementation of a policy is acceptable under management rights if it is reasonable. Construction workers provided an essential service and put themselves at risk during the pandemic — particularly since the nature of the construction industry sometimes requires contact closer than six feet and employees regularly move between job sites, allowing viruses to spread more easily, the arbitrator said.
Although the union pointed out that Verdi workers worked in an open-air environment and there was no evidence of spread at the downtown site, the arbitrator noted that there were outbreaks at other sites and there were still nine cases at that particular site. The risk of COVID-19 spread was "not hypothetical or speculative," said the arbitrator, adding that the open-air environment didn't eliminate the risk.
The arbitrator found that the rapid testing policy included "significant efforts" to protect employee privacy and dignity. As a result, it was a reasonable exercise of management rights with a goal of reducing the risk of spreading COVID-19 — a legitimate measure to protect the business and employee safety, said the arbitrator in dismissing the grievance.