ALPA wants to press for first collective agreement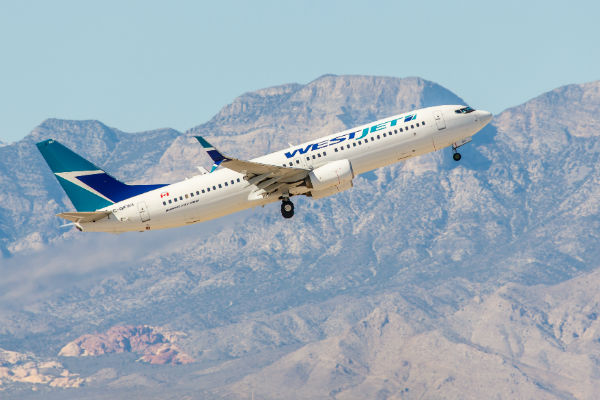 CALGARY (Reuters) — WestJet Airlines new chief executive is facing his first major test as the Canadian carrier's pilots weigh strike action and larger rival Air Canada on Thursday offered to accommodate travelers if there is a disruption.
WestJet shares fell more than three per cent Thursday after the company's pilots initiated a strike authorization vote late on Wednesday.
WestJet Chief Executive Ed Sims, who took the top job in March, said this month he aimed to reach a first agreement with unionized pilots this year, in a break with the carrier's former CEO Gregg Saretsky, who did not expect a first contract before 2019.
The Air Line Pilots Association (ALPA), which represents WestJet pilots, said the two sides remain far apart in areas such as working conditions, compensation and job security.
Air Canada said it was ready to adjust schedules and capacity to limit disruptions for the traveling public in event of labour disruption at WestJet..
WestJet played down the possibility of disruptions, saying in a statement on Thursday that its flight operations were unaffected by the strike vote and it was committed to working with the pilots.
"Strike mandates are a relatively common collective bargaining tactic and do not mean that a strike will take place," WestJet said.
AltaCorp Capital analyst Chris Murray said travel concerns related to the labour dispute were creating "uncertainty" around WestJet and the dispute had the potential to weigh on its revenues per available seat mile (RASM) in the coming months.
"We would not be surprised to hear the company talk about some RASM pressure around Q2 and Q3 because of concerns over labour issues," he said.
WestJet stock was down 3.2 per cent at C$22.38 in afternoon trade, while the benchmark Canadian share index was up 0.8 per cent. Air Canada shares were up 0.2 per cent.
The strike vote, which was triggered after more than six months of negotiations, will remain open for 15 days, ALPA said in a statement on Wednesday. The statutory 60-day federal conciliation period ends on April 27. The pilots are allowed to strike after a 21-day cooling-off period that begins after that date, right before a busy summer travel season, the union said.
ALPA, which represents more than 60,000 pilots at 34 airlines in the United States and Canada, said it aimed to avoid a possible May 19 strike, but were prepared for all outcomes. (Reporting by Allison Lampert Editing by Susan Thomas)