Ontario arbitrator upholds suspension for culpable absenteeism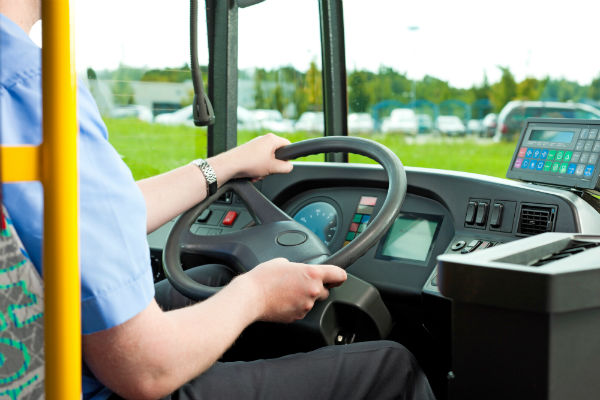 An arbitrator has upheld a three-day suspension of a unionized employee who missed work due to an alleged injury but showed up at an employee event the same day.
Sherry Lorraine was a part-time transit operator for the City of Sudbury, Ont. Her main duty was to drive a city bus.
On Nov. 2, 2012, Lorraine reported to her supervisor at the end of her shift that the bus she had been driving should be taken off the road because it was "riding rough." She indicated the bumpy ride had made her shoulder sore and she needed a massage.
She also noted the driver's seat was fine but the bus overall gave a rough ride and she would see how she was feeling the next day.
The supervisor remembered that Lorraine had been looking for someone to work for her the next day — Nov. 3 — and had mentioned interest in attending a buffet dinner and bowling night that had been organized for transit employees that night.
Lorraine claimed that during the night, she woke up due to soreness in her shoulder blade area. She took some pain tablets but was still sore the next morning.
Lorraine was scheduled to work a full shift that day starting at 1 p.m. She reported to work and called the supervisor of operations to tell him she was feeling sore due to a problem with a bus the previous day. She said she had gone over a bump that jarred her. However, she indicated she was going to try to work her shift.
She drove her first bus run, but discovered that the pushing and pulling involved with moving the steering wheel aggravated her shoulder pain. After about one-and-a-half hours of driving, she called the supervisor of operations to ask if he could get a replacement driver for her. One hour later, the supervisor informed her he had found a replacement so Lorraine returned to the transit terminal.
The supervisor assisted Lorraine with completing a report of work injury and gave her some Workers' Safety and Insurance Board (WSIB) forms for her doctor to complete. However, the WSIB later rejected her claim for benefits due to insufficient evidence that a work-related injury had occurred.
Lorraine went to a walk-in clinic after she left work, where a doctor examined her and, based on her description of the pain, diagnosed a soft-tissue strain in her shoulder and neck. He completed a functional abilities form that stated she should avoid operating a bus for three to seven days and instead perform modified duties.
After leaving the clinic, Lorraine called a representative of the union — the Canadian Union of Public Employees (CUPE) — to see if the dinner and bowling night was still on. When the representative confirmed it was, she drove to the restaurant and had dinner. Some friends convinced her to go to the bowling alley, even though she couldn't bowl because of her injury. She drove to the bowling alley after dinner.
Once at the bowling alley, Lorraine's friends said they wanted to meet her boyfriend, so she drove home — about 20 km away — showered and changed, and her boyfriend drove them back, where they stayed for about 30 minutes.
Later, the organizers distributed a flyer that included two pictures of Lorraine smiling at the event. On Nov. 29, the inspector on duty advised her that she was being suspended effective immediately, but he didn't know why.
The city held a disciplinary meeting on Dec. 3, where it informed Lorraine she was receiving a three-day suspension for culpable absenteeism because of the shift she didn't complete on Nov. 3. Culpable absenteeism was considered a serious offence under the city's five-step progressive discipline policy, so even though she was at step three in the policy, the city treated it as step five, which required a suspension without pay pending investigation. The suspension consisted of the three shifts she had already missed from her suspension pending investigation.
CUPE grieved the suspension, arguing Lorraine wasn't given any notice or reason for the suspension at the time she was suspended — which breached the collective agreement — and she was legitimately injured when she cut short her shift.
Arbitrator Brian Sheehan found the immediate suspension pending investigation was automatic once the city advanced Lorraine to step five of the disciplinary process. The policy also stipulated that if it was found Lorraine didn't commit the offence, she would be reimbursed for loss of pay during the suspension already served. In addition, Lorraine was informed of the reason for suspension at the disciplinary meeting. The individual who informed her of the automatic suspension couldn't tell her the reason because he didn't know — he was performing an administrative function. In addition, the suspension at that point was also administrative, not disciplinary, so the city didn't violate the collective agreement, said Sheehan.
Sheehan found that it was clear Lorraine was interested in the employee event, which was one of the reasons she initially asked to switch her Nov. 3 shift. This was also made clear when the first thing she did after leaving the walk-in clinic was to confirm the event was still on, and later when she left to get her boyfriend and came back. Each act on its own — driving to the buffet, driving home, coming back with her boyfriend, and mingling with friends at the bowling alley — may not have been inconsistent with her injury, but doing all those things in succession immediately after going to the clinic raised questions as to her incapacitation, said Sheehan.
The arbitrator also noted that proper adjustment of the air ride driver's seat on buses wouldn't place any undue pressure on a driver's joints. Lorraine acknowledged she had made the appropriate adjustments to her seat.
Sheehan found the city had good reason to be suspicious of the seriousness of Lorraine's injury and her leaving work early before going to the employee event was an act of culpable absenteeism. CUPE's grievance was dismissed.

For more information see:
• Greater Sudbury (City) and CUPE, Local 4705 (Lorraine), Re, 2016 CarswellOnt 10950 (Ont. Arb.).