Shouting match more than just heated argument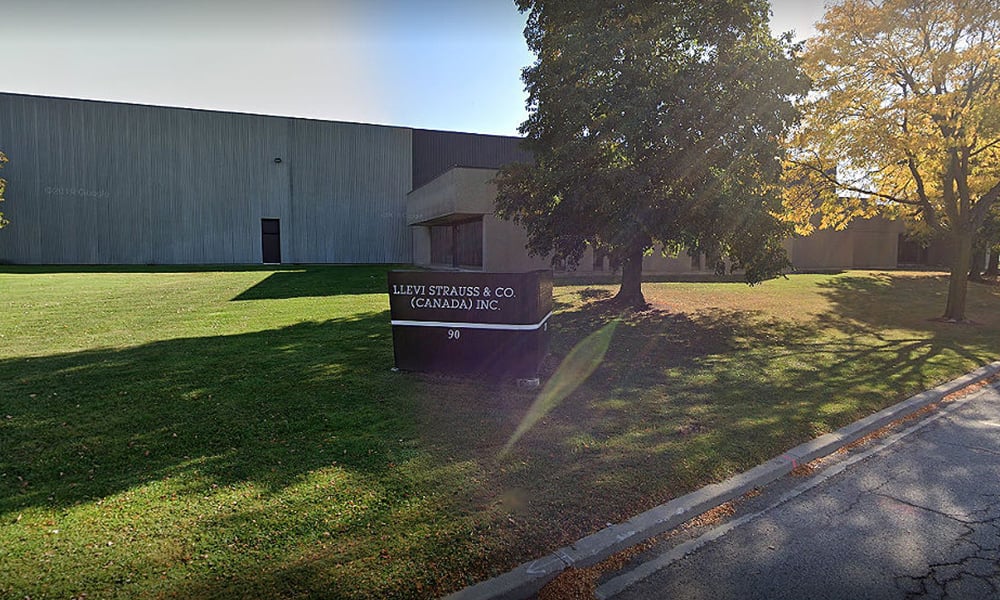 An Ontario arbitrator has upheld the termination of a worker who was accused of directing racial slurs at a coworker during a profanity-laced tirade.
Levi Strauss is a clothing manufacturer specializing in denim blue-jeans that operates a distribution centre in Rexdale, Ont. Employees at the distribution centre are subject to the company's "Worldwide Code of Business Conduct" that prohibits "harassment of any kind" including any related to race. The code states that "committing any kind of harassment will lead to disciplinary action, up to and including termination of employment."
Gerald Brown began working with Levi Strauss in 1994. On May 17, 2017, he was "working on the lines" of product being moved along for shipment.
At one point, the conveyor lines stopped moving and Brown aggressively asked why it had stopped. A coworker, Stephen Merraro, acknowledged that he had shut down the line because he needed to ask a question about a jam down the line, to which Brown responded — with profanity — that the only reason the line should be shut down was for emergencies and jams.
Merraro said Brown couldn't talk to him like that and exclaimed: "Do I have to knock somebody out today or somebody else out today?" Brown went to his supervisor and told him Merraro was "freaking out and yelling at me." Brown later testified that he felt threatened, but didn't say that to his supervisor.
However, Merraro reported that Brown was screaming at him and called him "a Black bastard," which was why he became angry. He also said that Brown was swearing and mouthed a racial epithet at him. He followed Brown and continued the shouting match near the supervisors' offices. He eventually returned to his workstation and struck down a pile of blue-jeans. A supervisor and security guard soon arrived to escort him out of the facility.
When Brown returned to the line, he asked another worker what the stoppage was all about and she told him it was about a bag of potato chips that they had hidden as a joke. Brown swore again and another coworker heard him say that he "got rid of that f-----g n-----."
Levi Strauss investigated the incident by doing interviews of employees and looking at video surveillance footage. The video footage showed the two men arguing and shouting. Several coworkers heard the shouting and one heard a racially-based comment. The manager also saw how angry both men were and had to separate them.
Brown denied uttering any racial slurs and said the altercation wouldn't have been so serious if Merraro hadn't threatened to assault him.
The company determined that Brown had uttered the slurs and found that his conduct violated the Worldwide Code of Business Conduct and its violence and harassment policy. It terminated his employment on June 12.
The union grieved the dismissal, arguing that there was no real proof that Brown uttered racial slurs and the collective agreement required progressive discipline for all misconduct except for "serious violations such as theft, drinking of or under the influence of alcoholic beverages or drugs, fighting, falsifying company records and violations of health and safety rules and regulations."
The arbitrator found that there was no doubt Brown was aggressive and used profanity, which was "consistent with the words and actions of a schoolyard bully." Although most employees didn't hear the racial comments, the one employee who did had no reason to lie and Merraro's "explosive" reaction was enough to reasonably determine that the comments were made, said the arbitrator.
The arbitrator also found that the collective agreement's progressive discipline exception for "violations of health and safety rules" included acts of harassment. The arbitrator upheld the termination and dismissed the grievance.
Reference: Levi Strauss & Co. and Workers United Canada Council. Gordon Luborsky — arbitrator. Allan Wells for employer. Steven Bosnick for union. July 7, 2020. 2020 CarswellOnt 9279