'These new policies will help those with a temporary status to plan their future in Canada, play a key role in our economic recovery and help us build back better'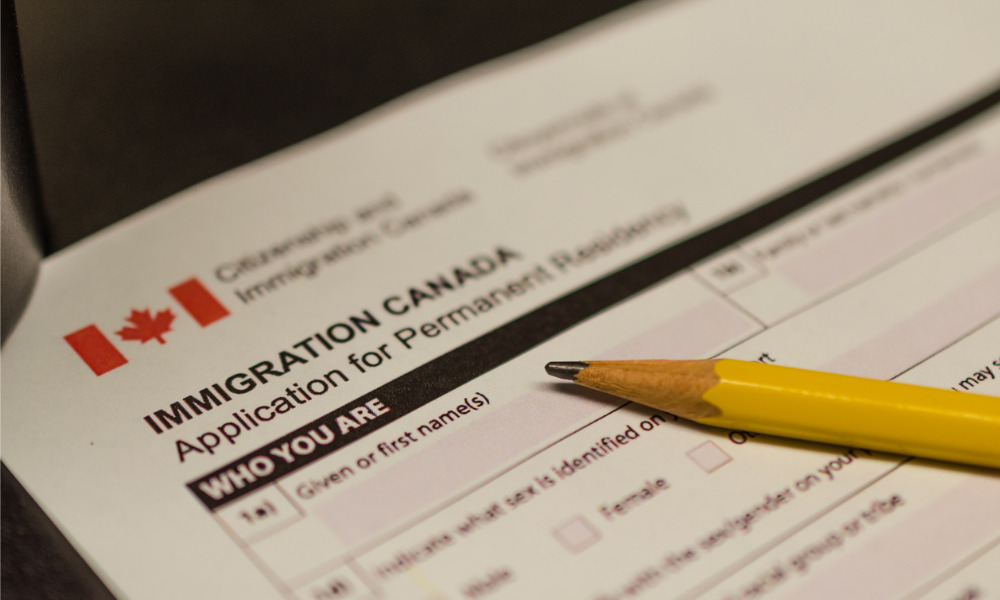 The federal government is opening an innovative pathway to permanent residence for over 90,000 essential workers and international graduates.
The new policy focuses on temporary workers employed in hospitals and long-term care homes and on the front lines of other essential sectors, as well as international graduates who are driving the economy.
"The pandemic has shone a bright light on the incredible contributions of newcomers. These new policies will help those with a temporary status to plan their future in Canada, play a key role in our economic recovery and help us build back better," says Marco Mendicino, minister of immigration, refugees and citizenship. "Our message to them is simple: your status may be temporary, but your contributions are lasting — and we want you to stay."
In February, he said Canada is well poised to come out of the COVID-19 pandemic by relying more on new immigrants to help alleviate the labour shortage.
Effective May 6, 2021, Immigration, Refugees and Citizenship Canada (IRCC) will begin accepting applications under the following three streams:
20,000 applications for temporary workers in health care
30,000 applications for temporary workers in other selected essential occupations
40,000 applications for international students who graduated from a Canadian institution
The streams will remain open until Nov. 5, 2021, or until they have reached their limit. Up to 90,000 new permanent residents will be admitted under the program.
Three additional streams with no intake caps have also been launched for French-speaking or bilingual candidates.
To be eligible, workers must have at least one year of Canadian work experience in one of 40 health-care occupations or 95 other essential jobs across a range of fields, such as caregiving and food production and distribution. International graduates must have completed an eligible Canadian post-secondary program within the last four years.
Welcome news
The new pathways will strengthen Canada's economy when we need it most, according to the Business Council of Canada.
"Immigrants have long played a critical role in supporting Canadians' high standard of living and building vibrant communities. They fill labour market shortages; offset our aging population; and broaden the tax base, thereby helping fund social and public services," it says.
COVID-19 caused a lot of problems for the country's immigraton system, says the council.
"The minister's plan addresses this challenge by welcoming urgently needed talent. We can strengthen Canada's economic recovery by ensuring that everyone who wishes to participate in the labour force has the ability to do so."
"Immigration is an important form of economic stimulus and a key engine of growth for Canada, and we applaud the federal government's efforts to find innovative ways to fast-track Canada's pandemic recovery through immigration," says Dan Rees, group head of Canadian banking for Scotiabank.
"While the pandemic will eventually pass, the need to strengthen Canada – economically, demographically, culturally – will persist, and to achieve this, we need to make sure immigration continues to be the Canadian advantage."
Meeting targets
The recruitment program will help the government achieve its 2021 Immigration Levels Plan, which will see Canada welcome 401,000 new permanent residents. Canada also plans to attract 411,000 immigrants in 2022 and 421,000 in 2023 to address labour market gaps.
Canada faces serious demographic challenges. In 1971, there were 6.6 people of working age for each senior. Today, there are three and by 2035 there will be only two. Without newcomers, future generations will end up paying more to sustain public services.
In August 2020, the Ministry of Immigration, Refugees and Citizenship also announced that visitors currently in Canada with a valid job offer could apply for and receive an employer-specific work permit without having to leave the country.