'Canada needs to look at every option so that we have the skills and workforce needed to fuel our growth'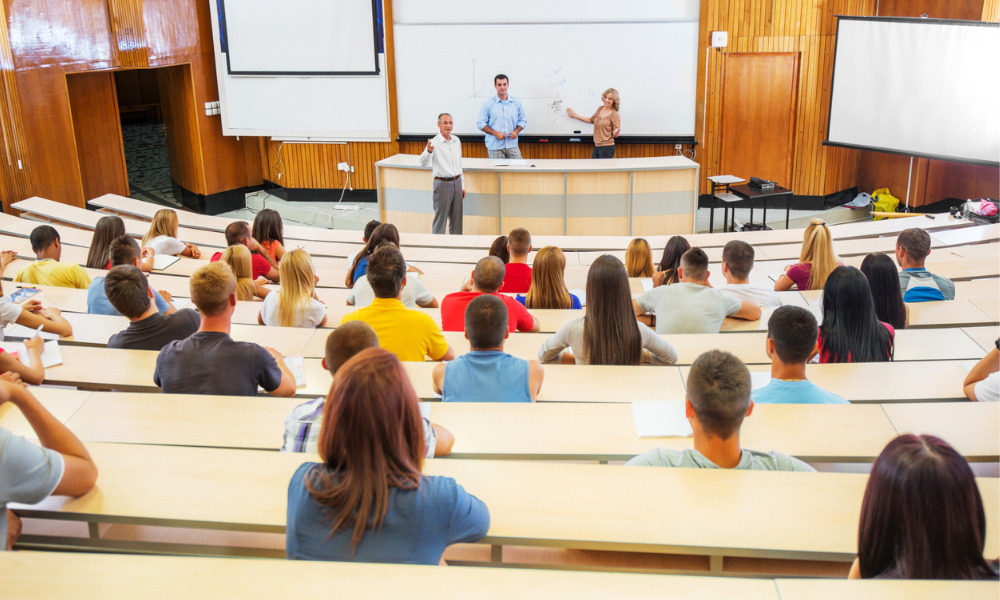 Ottawa is tapping into the post-secondary student population in Canada to help address the ongoing labour shortage.
The federal government is temporarily lifting the 20-hour-per-week cap on the number of hours that eligible students are allowed to work off-campus while class is in session. The policy will be in effect from Nov. 15, 2022 to Dec. 31, 2023.
"With the economy growing at a faster rate than employers can hire new workers, Canada needs to look at every option so that we have the skills and workforce needed to fuel our growth," says Sean Fraser, minister of immigration, refugees and citizenship.
Read more: Canada's labour shortage will be long-term challenge
The policy will also apply to foreign nationals who have already submitted a study permit application as of Oct. 7, provided their application is approved.
Currently, any student with the authorization to work off-campus was permitted to work a maximum of 20 hours per week while class is in session. They are allowed to work full-time during scheduled breaks. Students eligible to work on campus are not subject to a cap on hours for on-campus work.
"Many of these students rely on working part-time jobs while studying to help pay their tuition, cover their living costs, and gain vital experience working in their field," says Sourabh Arora, founder and CEO of University Living, a global accommodation marketplace, in a CNBC TV18 report.
Read more: Alberta invests in people with disabilities, work-integrated learning
More than 500,000 international students already in the country are available to potentially work additional hours, according to the government. However, study permit holders are still expected to balance their study and work commitments. Those who stop studying or reduce course loads to only study part-time are not eligible to work off-campus.
Other efforts
Immigration, Refugees and Citizenship Canada (IRCC) is also launching a pilot project to automate the processing of study permit extensions.
The pilot will involve a small group of applicants who could see their extended study permit processed much faster, with the goal of improving client service. Should the pilot be successful, it will be expanded to help reduce processing times and allow officers to focus on more complex applications, says the government.
Read more: Feds ease permanent residency process to address doctor shortage
The federal government processed more than 452,000 study permit applications from Jan. 1, 2022 to the end of August 2022. This was up 23 per cent from 367,000 applications processed in the same period in 2021.
IRCC processed nearly 119,000 study permit extension applications in 2021, with an approval rate of 97 per cent. From Jan. 1, 2022, to the end of August 2022, more than 135,000 were processed, with an approval rate of 96 per cent.