Mobile clinics also being deployed for mass screenings during outbreaks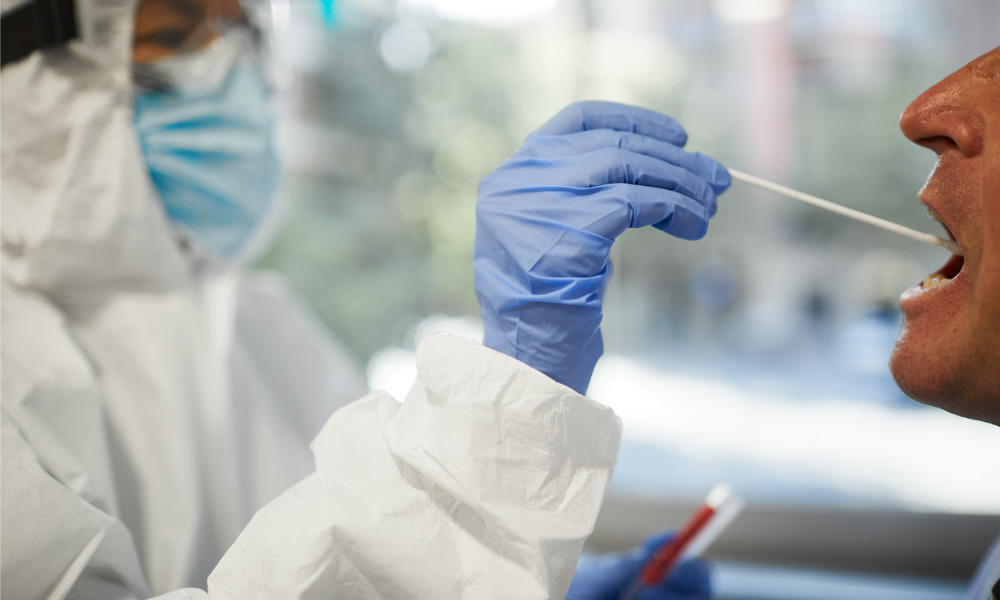 Quebec is giving employers access to a kit of rapid antigen detection tests to help fight the spread of COVID-19.
"Done in a judicious and prudent manner, these tests can be offered to employees directly in their workplace," says Christian Dubé, minister of health and social services. "Tools will be made available to businesses in order to adequately support them in their process. Early detection is one of the key factors that will contribute to our fight against the COVID-19 pandemic. "
The tests are targeted at individuals whose attendance in the office is essential for the continuation of the business. The government emphasized that mandatory teleworking is still in place for people who can work that way.
In November, Nova Scotia and Ontario started rolling out rapid testing at select workplaces.
Mobile clinics available
Quebec Public Health is also supporting businesses struggling with outbreaks by deploying mobile clinics for mass screening within the company. Also, employers can submit a request to the Ministry of Health and Social Services (MSSS) to access rapid tests that would allow it to initiate a screening protocol as soon as an employee shows symptoms of COVID-19.
Employers interested in using the rapid tests can apply here.
Regional public health directorates will analyze the request based on the relevance and feasibility of the project and the vulnerability of the workplace. The employer will also have to demonstrate that all infection prevention and control (IPC) measures are in place and strictly adhered to.
"It is important to emphasize that rapid antigen tests are complementary to PCI measures, and do not replace them," says the government.
Quebec notes that the use of rapid tests is complementary to "regular" laboratory tests in order to ensure that workers who test positive are isolated from the workplace to slow the spread of the disease. However, these tests are less reliable than "regular" laboratory tests, so even those who test negative must continue to follow health regulations.
Health workers, including vaccinators, will also be soon screened with rapid antigen tests. The government will provide further details soon, it said.
In December 2020, Toyota Canada started offering on-site rapid testing for COVID-19 to employees in the Ontario cities of Woodstock and Cambridge