Updated Smoke-Free Ontario Act takes effect July 1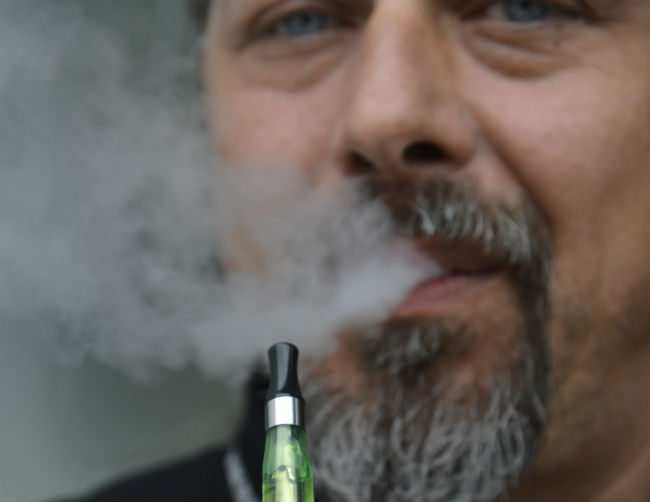 (Note: This article originally appeared in Canadian HR Reporter Weekly, our new digital edition for subscribers. Sign up today to make sure you don't miss future issues: www.hrreporter.com/subscribe.)
Expanded prohibitions regarding electronic cigarettes and medical cannabis in the workplace will require action from Ontario employers as of July 1.
The updated Smoke-Free Ontario Act, 2017, repeals the existing Electronic Cigarettes Act, 2015, and Smoke-Free Ontario Act and replaces them with a single legislative framework to regulate the sale, supply, use, display and promotion of tobacco and vapour products, as well as the smoking and vaping of medical cannabis.
Enacted in December as part of omnibus Bill 174, Cannabis, Smoke-Free Ontario and Road Safety Statute Law Amendment Act, 2017, the refreshed legislation serves as the provincial framework anticipating the federal government's ruling on recreational cannabis later this year, according to Sophie Arseneault, employment lawyer at Fasken in Ottawa.
The provincial updates will affect employers in several ways, she said.
"Any employer who has a smoke-free or scent-free policy, any policies that may address an environment where you address cigarette use, or even alcohol and drug use, it would be a good time to look at this before July 1."
More than tobacco
When the updated act takes effect in Ontario, smoking tobacco, medical cannabis or using electronic cigarettes will be prohibited in several locations, such as enclosed public places, workplaces or any designated areas over which an employer exercises control, according to Arseneault.
Meanwhile, the use of recreational cannabis will be confined to private premises within Ontario.
Employers will be required to comply with the legislation by posting signage respecting the prohibitions, and removing any individuals who refuse to comply with the legislation.
The act also provides protection for home health-care workers from second-hand smoke or vapour — they will have the right to leave their employer's premise, unless doing so would present immediate serious danger to the health of any person, even if the patient is legally entitled to use the substances, said Arseneault.
Further changes will ensure anyone operating a motor vehicle is prohibited from smoking medical cannabis, while electronic cigarettes will not be allowed to be consumed in a vehicle where a passenger younger than 16 years old is present.
Essentially, the rules are being updated to include medical cannabis and electronic cigarettes, said Maureen Quinlan, employment lawyer at Hicks Morley in Toronto.
"Now, officially, we will be prevented from using electronic cigarettes or vaping in the workplace in enclosed spaces."
Updates required
While employer and proprietor obligations under the Smoke-Free Ontario Act essentially remain the same, updates will be necessary to ensure prohibitions now include electronic cigarettes and medical cannabis.
Mandatory signage making employees and patrons aware of the prohibitions is a key element of the updated legislation, said Quinlan.
"It's very important to have the new signs posted in the workplace on July 1 and following, because there are penalties under the act if you don't meet those signage requirements."
The signs must be posted in a conspicuous manner, unobstructed from view at each entrance and exit of the enclosed workplace — including washrooms — and in sufficient numbers to ensure employees and patrons are aware that smoking and the use of electronic cigarettes is prohibited, she said.
Signs must be a specific size and while examples of the updated signs are not yet available on the government's website, they are expected to be posted later in June.
"This not a new requirement," said Quinlan. "Signs were required to be placed in the same locations under the earlier act… The new legislation requires employers to update their signs within the workplace."
Organizations should follow this ruling to the letter in order to avoid significant penalization, she said, as posted monetary fines range from $250 to $600,000.
Retaliation against an employee seeking enforcement of the act is also prohibited.
Advice for HR
Human resources practitioners should watch closely for the government's publication of signage, she said.
"As soon as it's available, make arrangements to obtain copies such that you can post it in every location in your workplace that's required, and ensure that everyone is aware of these new obligations — that they cover tobacco in its traditional form, medicinal cannabis, and then any kind of electronic cigarette or vaping, with further prescribed methods of use to be determined later."
Employers should also expand relevant HR policy to note that smoking both electronic cigarettes and medical cannabis is not permitted within enclosed workplaces. They must also ensure no ashtrays or similar equipment remain in the enclosed workplaces, said Quinlan.
However, employers would be wise to go above and beyond the legislative requirements, according to Robert Schwartz, executive director of the Ontario Tobacco Research Unit in Toronto, a resource centre of the Smoke-Free Ontario Strategy.
The cost of having employees who smoke is a major one for employers when it comes to sick leave and lost productivity, he said.
"Smokers miss a lot more days of work than do no-smokers. Smokers are (also) less productive because they take smoke breaks."
Ensuring workplaces are smoke-free and restricting smoking in outdoor workplaces are important steps employers can take to address this issue, according to Schwartz.
"Employers have the perfect legal right to restrict smoking wherever they want," he said.
"It's in every employer's interest to prevent their employees from starting to smoke and to help those who are smoking quit because there's a net economic benefit to the employer from doing that."
The province recently ran a successful pilot project, partnering with employers to offer workplace cessation options, said Schwartz.
Seventy per cent of active smokers want to quit, and "being able to do that in a group situation with support — I think it has tremendous opportunity."
---
SIDEBAR
1 in 5 Ontarians smoke
Smoking continues to have an unhealthy effect on workers, according to Robert Schwartz, executive director of the Ontario Tobacco Research Unit (OTRU) in Toronto.
In the 1960s, more than 40 per cent of Ontarians actively smoked tobacco, while today's figure is down to about 16.4 per cent, he said.
As of 2015, 20 per cent of Ontarians 12 years or older had used a wider variety of tobacco products within the last month, including cigarettes, cigars, pipes and smokeless tobacco, according to an OTRU report released in March — a "shocking" figure, said Schwartz.
"In the past five years, there's been very little progress," he said. "We've known since the 1960s that tobacco kills and it makes a lot of people sick… The fact that, 50 years later, we're still in a situation where a fifth of the population is using tobacco? It's absurd."
"People are aware. People know the health effects, and they still smoke," said Schwartz.
About 150,000 Canadians take up the habit every year,
he said.
"Those are young people. People don't start to smoke after the age of 21, 22 — very few."
Both Ontario and Canada have adopted smoking reduction strategies aimed at having less than five per cent of citizens using tobacco by 2035, according to Schwartz, and Ontario hopes to reduce its rate to 10 per cent by 2023.
"To get there, we actually need drastic and bold steps."