'These new positions give young people an opportunity to gain valuable skills and experience'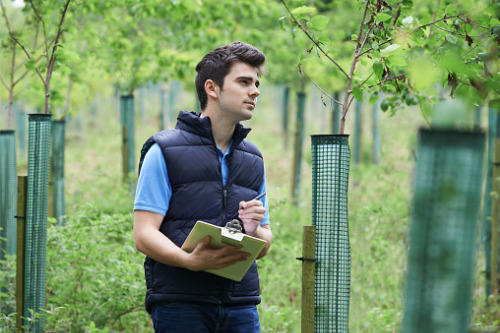 British Columbia and Ontario have launched separate programs meant to arm young people, jobseekers and workers with the skills they need for employment.
B.C. is investing $1.8 million through the Youth Employment Program (YEP) to offer young people employment opportunities through the fall and winter months with B.C. Parks and the B.C. Conservation Officer Service (COS).
"These new positions give young people an opportunity to gain valuable skills and experience in the natural environment protection sector and reflect our commitment to an inclusive and diverse workforce," says George Heyman, minister of environment and climate change strategy. "Creating job opportunities now and providing building blocks for future careers are our priorities as we build back a better and more secure future for young British Columbians, whose jobs have been hardest hit by COVID-19."
Young people will get direct mentoring from experienced park rangers and conservation officers. The program will focus on diversity and inclusion, aiming to hire Indigenous youth and other young people from under-represented groups who may face employment barriers.
The duties will range from public outreach and education, facility and trail maintenance, to invasive species removal and supporting conservation and recreation projects. Some applicants will also have opportunities to undertake project work in Smithers and with the Provincial Services Branch in Victoria, which will contribute to research, communications, program development and policy work.
Ontario
Meanwhile, Ontario is investing $767,669 through the SkillsAdvance Ontario project "Construct Your Career", which will help 60 unemployed jobseekers gain the skills and work experience sought by construction employers in the Brantford region.
Construct Your Career will prepare participants for entry-level roles and help them transition to paid employment in the construction sector.
"As we reopen our economy, training and retraining are essential for the recovery of our province," says Monte McNaughton, minister of labour, training and skills development. "More businesses need skilled workers, and our government is helping employers train local workers and jobseekers through innovative training projects."