Report cites immigration as key part of solution – but obstacles remain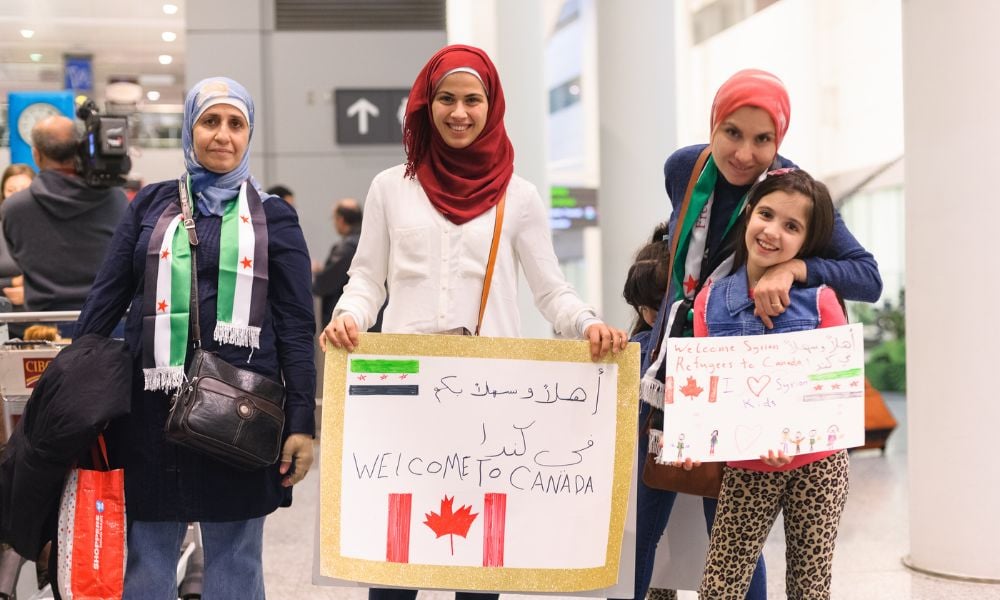 Canada's severe labour shortages will continue to be a problem in the long term, according to a report, citing declining labour force participation rates, an aging population and declining fertility rates.
"Despite a robust recovery from the lockdowns of the COVID-19 pandemic, Canadian economic growth will continue slowing down due to persistent inflation and an historically tight labour market," says Tu Nguyen, economist and ESG director at RSM Canada.
"But the real long-term challenge will be the labour shortage, with declining worker participation hitting the health care, hospitality and food services industries particularly hard."
Alarming numbers
The economy shed 43,000 jobs in June and another 30,000 in July because of workers leaving the labour force rather than because of layoffs, reports RSM Canada, an audit, tax and consulting services firm, citing Statistics Canada numbers.
Job declines came entirely from the services-producing sector, including educational services, and health care and social services. There are currently more than one million job vacancies, mostly in the food and services sector and in health care.
Read more: Continuing declines with August job numbers
"There is no denying it: Canada is experiencing a historic labour shortage. The job market has been running hot for months, with the unemployment rate falling to 4.9 per cent, the lowest on record," says the RSM report The Real Economy, Canada.

"The pandemic and subsequent reopening have been the catalyst. At the onset of the pandemic, workers were laid off, turned to self-employment or retired early. When the economy reopened, organizations were unable to find enough workers to meet pent-up demand for goods and services."

More than 200,000 people have left the workforce since March, resulting in the labour force participation rate dropping to 64.7 per cent, it says.
Read more: Global talent shortages reach 16-year high
Canada must rely on immigration to replenish the labour pool, says RSM.
"Already, whatever growth has come in the millennial and gen-Z workforce has been because of immigration. This is not lost on policymakers, who have… ambitious goals for bringing in more… devised several economic pathways and outlined ambitious goals for bringing in more than 400,000 immigrants per year between 2022 and 2024."
Is immigration the answer?
While policymakers are exploring "ambitious" immigration goals to address the labour gap, government, industry associations and organizations will need to go further and streamline the accreditation process so that workers educated abroad can fill much-needed roles in Canada," says Nguyen.
"Only then can Canada hope to have more meaningful growth in labour supply and productivity."
Read more: Ontario calls on Ottawa to improve immigration rules to address labour shortage
Employers are sometimes hesitant to hire workers if they do not have Canadian work experience, and certain professions, including the ones where shortages are most pressing, require licensing to practice.
"For professionals trained abroad, the road to accreditation to practice in Canada is fraught with red tape, designed to stop and discourage rather than facilitate," says the RSM report.
"As a result, Canada faces a conundrum: While severe shortages persist in certain industries, workers fully qualified to fill these vacancies are often forced to sit on the sideline."
Read more: Are employers shirking responsibility in integrating foreign professionals?
To tackle the challenge of labour supply, treating and compensating workers well to improve retention would be a start, says RSM.
"But government, industry associations and organizations need to go further and streamline the accreditation process so that workers educated abroad can fill much-needed roles in Canadian society."