Osgoode program uses thought-provoking scenarios to tackle HR issues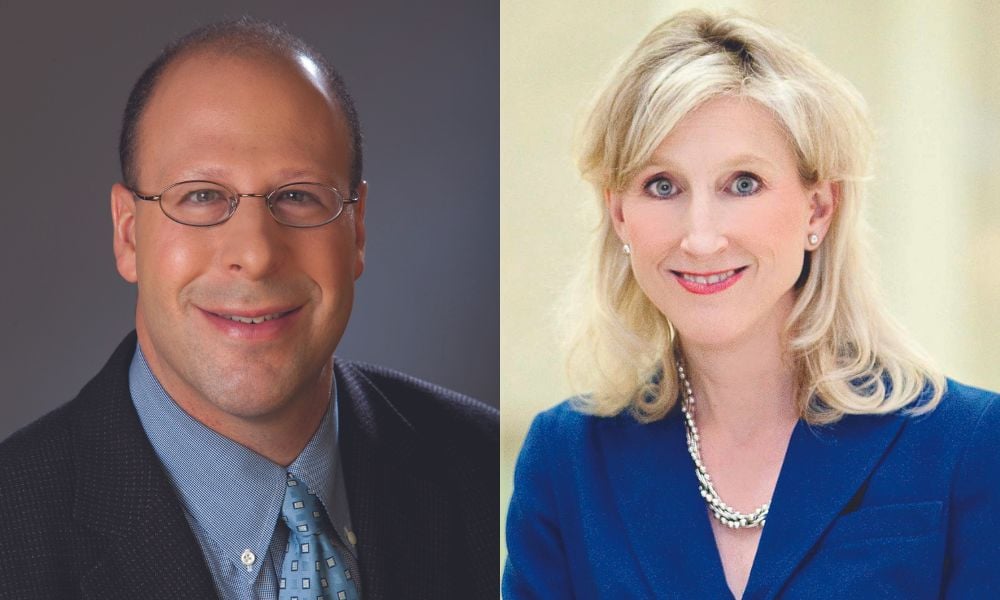 Having worked for nearly five years as an HR professional, Lorron Andrews was looking to further her education beyond the Honours Bachelor of Commerce degree she attained in 2016.
As an HR Generalist at Weir Minerals in Calgary, Andrews regularly helps with employee relations issues, assisting managers with performance management and coaching, preparing different forms of documentation such as termination letters and letters of escalation/discipline, along with workplace policy improvement, creation and implementation.
But she was looking to gain exposure in the process of employment law mediation.
"Mediation is an area of human resources that I had not yet been exposed to and wanted to learn more about what happens when an employee/former employee is unhappy with the result of their experience due to varying hypothetical scenarios that could come up," she says.
"I wanted to be able to be prepared, or be more aware of what to expect, for when I… represent a company going into a situation such as this — as I know this would most likely come up the more senior I get into my career path."
As a result, Andrews enrolled in the Osgoode Certificate in Advanced Human Resources Law for Senior HR Executives, knowing how "prestigious the school is in the realm of law."
The advanced program is built around analyses of, and creative responses to, thought-provoking scenarios that present serious risks of liability to an organization. The format realistically simulates the process that senior HR executives use for dealing most effectively with the most pertinent issues in the HR world.
"I felt really lucky to hear the professionals speak about the different topics that came into discussion," says Andrews, praising program directors Stuart Rudner, managing partner of Rudner Law, and Natalie MacDonald, founding partner of MacDonald & Associates.
"Their expertise and openness were very much appreciated. They gave great scenarios and explained the importance of being fully prepared for different scenarios that could come up in your career in the future."
While the course was fully online because of the pandemic, it was also interactive by using breakout rooms with fellow classmates, says Andrews.
"I also enjoyed when scenarios would be explained and the voting option was used to see who was like-minded in answers. The instructors made the course very open and took all perspectives into consideration."
Guest speakers were also informative, Andrews says, particularly given "their experience within the cultures of their organizations and how they deal with inclusion and creating positive environments for their employees/coworkers."
Advanced course – the development and design
After designing and leading the original Human Resources Law for HR Professionals course, Rudner says there were several requests for an advanced course.
"We responded and designed a course that is even more interactive and detailed, with a focus on how to strategically address the issues that those in HR face on a daily basis."
Working with HR day in and day out, Rudner says he knows the challenges that they face.
"This course is designed to help them adopt a strategic approach to human resources, understand the legal principles that govern their actions, and know when to get their employment lawyer involved."
The Osgoode Certificate in Advanced Human Resources Law for Senior HR Executives was designed to ensure a unique experience for the senior HR professional, says MacDonald.
"The course is set up so that each day, the HR professional receives plaintiff's counsel's initial demand letter, which alleges different issues regarding a former employee that must be addressed in order to provide a meaningful response. It culminates on day four with my teaching of the litigation process, and how each step taken by HR, both during the employment and after, significantly impacts the litigation process, from the Statement of Defence to examinations for discovery, and, ultimately, to trial."
Certificate benefits to career
For Andrews, the greatest takeaway from the course was the mediation portion and the importance of having proper policies implemented within the workplace.
"The policy portion was a great reminder of how important it is to have reference to them within documentation and employment offer letters. Items such as these highlighted how much support and security it is for an employer to protect themselves and employees who are hired on — or, unfortunately, moving to the area of termination."
Looking ahead, Andrews says the certificate prepared her for her new role at Weir Minerals by being able to better understand employment legislation in different provinces. For example, when preparing termination letters, ensuring different clauses are being included in offer letters that might have been missed before, and expressing the importance of documenting incidents with employees and managers, says Andrews.
"Previous to landing my new role, throughout the applying to new roles and screening from potential employers, I had numerous talent specialists ask me about the certificate that I have added to my resume. Many were impressed and asked what it consisted of — I was more than happy to tell them and inform them of how beneficial it was."
For more information, visit Osgoode Certificate in Advanced Human Resources Law for Senior HR Executives.