Bus company didn't examine other scheduling options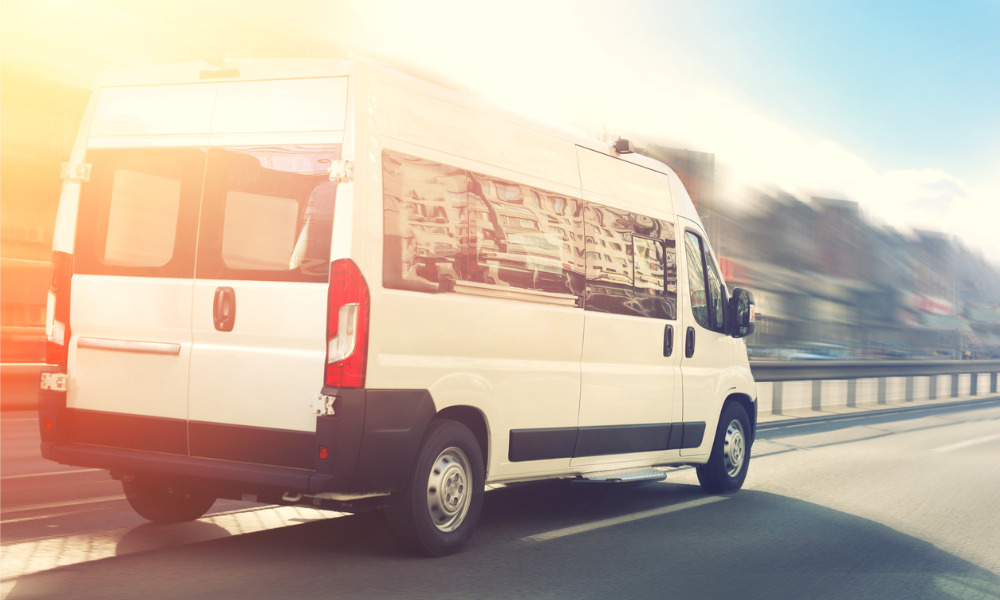 An Alberta company failed to meet its duty to accommodate when it dismissed a worker's medical restrictions as "unworkable" with its client's needs, according to an arbitrator.
First Canada operates a bus service shuttling oil sands and construction workers between worksites and residential camps near Fort McMurray, Alta. First Canada hired Michael Bartlett, 72, in 2012 to be a bus driver.
On July 4, 2013, Bartlett went on medical leave with a disability related to a viral infection contracted 30 years earlier that had caused inner ear damage and symptoms such as dizziness, lightheadedness and blurry vision.
Bartlett returned to work in 2014 with no restrictions. However, he felt that fatigue would bring back his symptoms. He requested assignments that reduced the risk of fatigue, but this was difficult as First Canada was facing many customer demands.
First Canada assigned Bartlett a split shift, but the symptoms returned when he participated in a training exercise. First Canada allowed him to switch to an eight-hour shift.
Bartlett tried another driver position, but it soon led to 10- to 11-hour shifts. The regional safety manager helped him get another split shift, but he soon started receiving maintenance run assignments between his split shifts.
On June 11, 2016, Bartlett was assigned a bus wash, but he said he was only required to perform duties related to his assignment shuttling workers. First Canada maintained that it expected all drivers to be available for a variety of assignments during the day.
Three days later, Bartlett refused to do a maintenance run as he said it would make him sick. Management sent him home and arranged for a fitness assessment.
The July 2016 assessment found "there is concern and stress around returning to work in an overloaded capacity." It recommended split shifts totalling no more than eight to nine hours per day with at least four hours between them. The assessment noted that consistency in work hours and rest between shifts were key factors in reducing Bartlett's symptoms.
On July 20, First Canada determined that Bartlett's need for limited hours didn't fit with the demands of its client. It said that Bartlett could only return to work with medical clearance to work full duties.
The union filed a grievance regarding First Canada's failure to accommodate Bartlett's disability. First Canada agreed to give Bartlett a "steady eight-hour assignment" if he provided a doctor's note, but it refused his demand for back pay. Negotiations led to Bartlett returning in July 2019 with a schedule that met his restrictions, but First Canada refused to compensate him for the three years of work he had missed.
The arbitrator found that First Canada acted appropriately when it provided "comprehensive medical assessment and support services" to Bartlett after it removed him from service. However, it didn't seek further information before deciding his restrictions were unworkable, didn't try to generate a schedule with Bartlett's specifications, and it insisted that if he couldn't perform regular duties, he couldn't work.
"The employer appears to have made this decision without regard to the accommodation needs of the employee, but rather with an exclusive focus on the needs of its customer and the belief that all employees must be available and perform the requirements of the schedule that supports the customer, regardless of any impact on their health," said the arbitrator.
In addition, First Canada maintained that if Bartlett expected compensation for wages lost during the time he wasn't allowed to work, he wouldn't be permitted to return.
The arbitrator determined that First Canada failed to meet its duty to accommodate. The company was ordered to pay Bartlett compensation for lost wages from when he was sent home in July 2016 until his return to work plus $10,000 in damages for injury to his dignity.
Reference: First Canada and IUOE, Local 955. Greg Francis — arbitrator. Michael Ford for employer. Wayne Benedict for union. June 9, 2020. 2020 CarswellAlta 1154