Halifax (7 reception, traffic, accounting employees) and Unifor, Local 21-M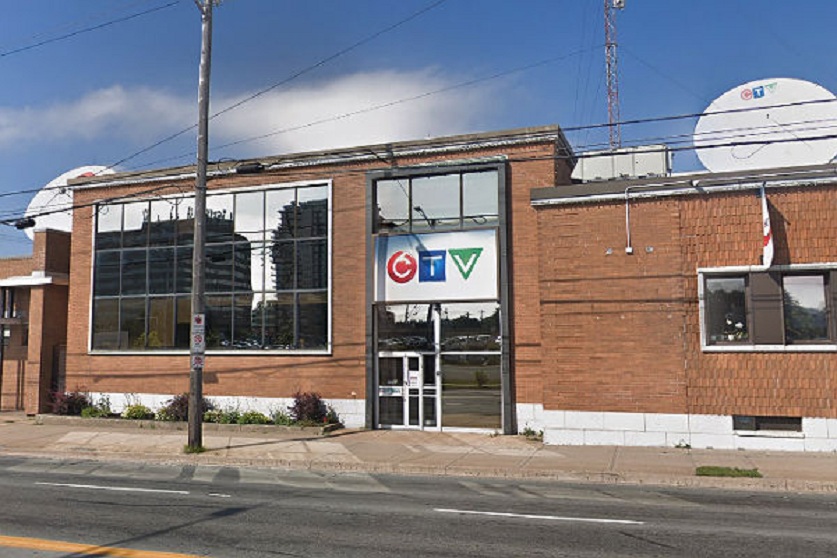 Click here
to view the original collective agreement.
Renewal agreement: Effective Feb. 20, 2018 to Feb. 19, 2021. Signed on May 1, 2019.
Shift premium: $2.50 per hour if employee is temporarily assigned to perform work at higher-rated functional group, within or without bargaining unit.
Paid holidays: 9 days. Employees may be eligible for up to 2 personal floater days per year (2 days if actively at work for at least 9 months per year; 1 day if employee is actively at work for at least 3 months per year; 0 days if employee is actively at work for less than 3 months per year). Personal floater days not taken are forfeited and cannot be carried over to following year.
Vacations with pay: 1.5 days per month, maximum 15 days, to start, 15 days after 1 year, 20 days after 7 years, 23 days after 12 years, 25 days after 18 years, 30 days after 25 years.
Overtime: Time and one-half for all work after 7.5 hours per day or 37.5 hours per work week (except for work performed in excess of these hours due to scheduling requirements); double time after 4 hours of overtime. Time and one-half for all work on first scheduled day off; double time for all work on second scheduled day off (if hours worked on day off exceed 7.5, all time worked in excess of 7.5 will be paid at additional one-half basic rate over and above overtime rates). May be taken as time off and deposited into reserve time bank, maximum 37.5 hours (time from reserve time bank can be used only after minimum of 75% of employee annual vacation entitlement has been scheduled). Time not taken off will be paid out within 12 months after being earned.
Meal allowance: Employer will provide employee with option of receiving either $10 for meal or have employer provide meal if employee works more than 7.5 hours in 1 day or employee works through scheduled meal period, and is unable to take replacement meal within 2 hours of scheduled start time of normal meal period.
Medical benefits: Omniflex Benefits Program.
Pension: Bell Defined Contribution Pension Plan. Employee may contribute 0% to 12% (previously 0% to 4%), employer will contribute 4% to 18% (previously 4% to 10%), depending on employee contribution.
Bereavement leave: 5 days for death in immediate family (spouse, common-law partner, parent, spouse/common-law partner of parent, guardian, child). 3 days for death of sister, brother, father-in-law, mother-in-law, any relative currently residing in employee's household. 1 day for death of brother-in-law, sister-in-law, grandparent, grandchild. Employee may take lieu days or vacation accumulated in situations not covered such as death of niece, nephew, close friend. In exceptional circumstances, extension to time periods may be given.
Seniority – recall rights: 12 months plus additional time worked on temporary or part-time basis after date of layoff, when converted to days.
Call-in pay: Minimum 4 hours' at applicable overtime rate.
Probationary period: 6 months of continuous service.
Discipline: Sunset clause is 18 consecutive months.
Severance: 3 weeks for each year of service, with credit for incomplete year on pro-rated basis, maximum 60 weeks of severance pay (employee will be paid full severance payment in 1 lump sum).
Sample rates of annual pay (current, after 3.5% increase):
Traffic clerk/accounting clerk
Level 1: $36,774 rising 2 steps to $38,073
Level 2: $40,416 rising 2 steps to $41,843
Level 3: $41,630 rising 2 steps to $43,100
Level 4: $42,878 rising 2 steps to $44,392
Level 5: $44,165 rising 2 steps to $45,724
Senior accounting coordinator
Level 1: $42,972 rising 2 steps to $44,489
Level 2: $47,229 rising 2 steps to $48,896
Level 3: $48,647 rising 2 steps to $50,364
Level 4: $50,105 rising 2 steps to $51,874
Level 5: $51,608 rising 2 steps to $53,430
Editor's notes: Driving expenses: When employee, on company business, is involved in accident resulting in damage to vehicle (and amount of damage cannot be recovered from any other person or persons), employer will reimburse employee for deductible of insurance plan, maximum $250, provided employee is not convicted of criminal or motor vehicle offence.