But union unhappy with those left off the list of eligible professions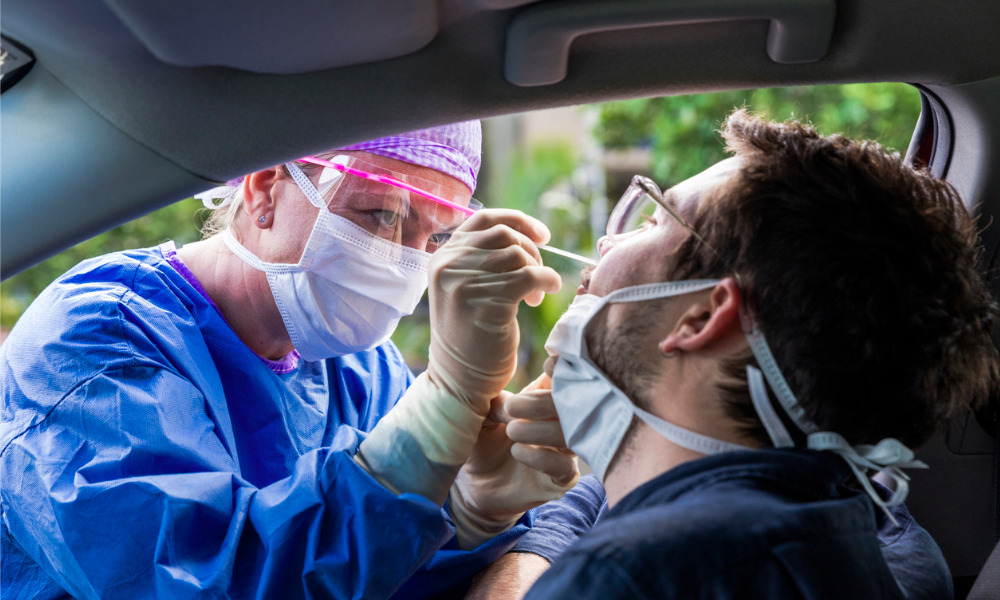 One of the largest unions in Manitoba is unhappy with the provincial government's new recognition program for front-line workers.
Under the $120-million Risk Recognition Recognition Program, a total of 78,442 frontline workers will each receive $1,530.
"We want to thank front-line workers and acknowledge the sacrifices they made during the COVID-19 pandemic and the increased risks they faced on the job to provide crucial services," says Premier Brian Pallister. "We also appreciate Manitobans' patience as we reviewed every application we received in order to determine final payment amounts."
Just over a month ago, Manitoba announced it was giving out $2,000 incentives to encourage workers to return to work.
However, the Manitoba Government and General Employees' Union (MGEU) is not pleased about the qualifications for the recognition program.
"After no updates or information from government for over a month after the application deadline, I'm pleased for those Manitobans who met the eligibility requirements and will finally be enjoying some financial relief," says Michelle Gawronsky, MGEU president. "But the sad reality is the program is leaving out many, many others who put themselves, and by extension their families, at risk during this difficult time."
The eligibility criteria chosen by the government excludes a wide variety of workers who have been working on the front lines and behind the scenes to keep Manitoba going through the pandemic, she says, citing as examples health care workers, correctional officers and social workers.
The Manitoba government has announced those receiving payments are:
37,060 workers in public-facing essential roles in retail services and lodging
27,085 workers in health care
9,325 workers in social services
3,440 workers in transportation
"When all is said and done, while these payments are welcome for those deemed eligible, they are no substitute for fair collective bargaining," says Gawronsky. "Most public workers in this province who've been working through the pandemic are working under expired contracts. If the government wants to show workers some fairness and respect, they should get back to the bargaining table with us."
The Manitoba Risk Recognition Program is being offered to workers employed on a part- or full-time basis from March 20 to May 29. Applicants must have either worked a minimum of 200 cumulative hours, or would have worked that amount but were required to self-isolate under public health orders. An employee's total pre-tax employment income during the eligibility period must be less than $12,500, excluding overtime wages, and they could not be enrolled in the federal Canada Emergency Response Benefit.
Just recently, a guide was released to help healthcare workers who might suffer from "moral injuries" as they combat the spread of the coronavirus.