First deal for Saint-Jean-sur-Richelieu employees; Tentative contract for Parks Canada employees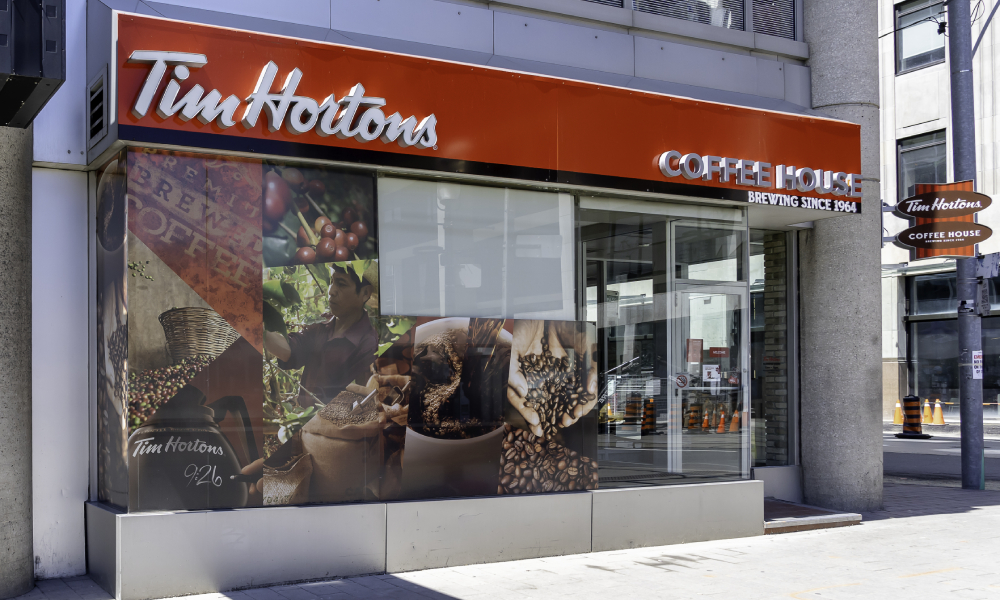 Tim Hortons workers join UFCW
TORONTO — Workers at the Tim Hortons Innovation Café in downtown Toronto are the newest members of United Food and Commercial Workers union (UFCW) Canada, Local 102 after voting on Sept. 2 to join the union.
The 24 fast-food workers joined UFCW to address issues surrounding health and safety, scheduling, discrimination and favouritism, says the union.
The union victory at the Innovation Café makes it the first corporate, non-franchised Tim Hortons ever to be unionized in Canada. In addition, both the organizing campaign and certification vote were completely digital, as all union card signatures were collected electronically and the unionization vote was conducted online, with 100 per cent participation from the bargaining unit, says UFCW.
Bell MTS workers ratify contract
WINNIPEG — On Aug. 27, telecom workers at Bell MTS in Manitoba ratified a three-year collective agreement to improve working conditions.
The new agreement includes wage increases in every year of the contract, improvements to performance management, and the conversion of casual and part-time jobs into more predictable regular part-time and full-time jobs, says Unifor.
Workers who raised work-induced stress as a critical issue will benefit from a negotiated review of mental health initiatives in the workplace, says the union.
The new contract also secured paid leave for survivors of domestic violence and two women's advocates in the workplace, says the union.
First deal for Saint-Jean-sur-Richelieu employees
SAINT-JEAN-SUR-RICHELIEU, Que. — About 188 workers with the City of Saint-Jean-sur-Richelieu, Que. signed their collective agreement Aug. 28.
The seven-year contract, which runs from Jan. 1, 2018 to Dec. 31, 2024, calls for wage hikes of two per cent per year for the first four years, 2.5 per cent for 2022 and 2.75 per cent for 2023 and 2024, says the Canadian Union of Public Employees (CUPE).
"Negotiations went quite well. We worked on a lot of problems that surfaced in recent years such as the movement of staff that was very difficult for the employer to manage. We came up with solutions that provided some framework," says Marie-Claude Lessard, CUPE representative.
Both parties negotiated two days of paid family leave and a clause that would help limit contracting out, which will enable the workers to study the contracts in committee to bring the work back in-house, while being competitive and providing quality work, says CUPE.
A clause calling for training for certain positions requiring greater precision or knowledge was also obtained for the members, says the union.
Tentative contract for Parks Canada employees
OTTAWA — The Public Service Alliance of Canada (PSAC) reached a tentative agreement on Sept. 4 that includes a competitive economic increase, greater parity with the core public service, no concessions and improved working conditions and job security. 
Workers at Parks Canada will also be awarded the Phoenix damages settlement to compensate for the suffering caused by the broken pay system.
The bargaining team successfully secured fair wage increases averaging 2.11 per cent per year. The employees will receive 2.8 per cent in the first year, 2.2 per cent in the second year and 1.35 per cent in the final year, says PSAC.