Company says there is no evidence of workplace transmission occurring at workplace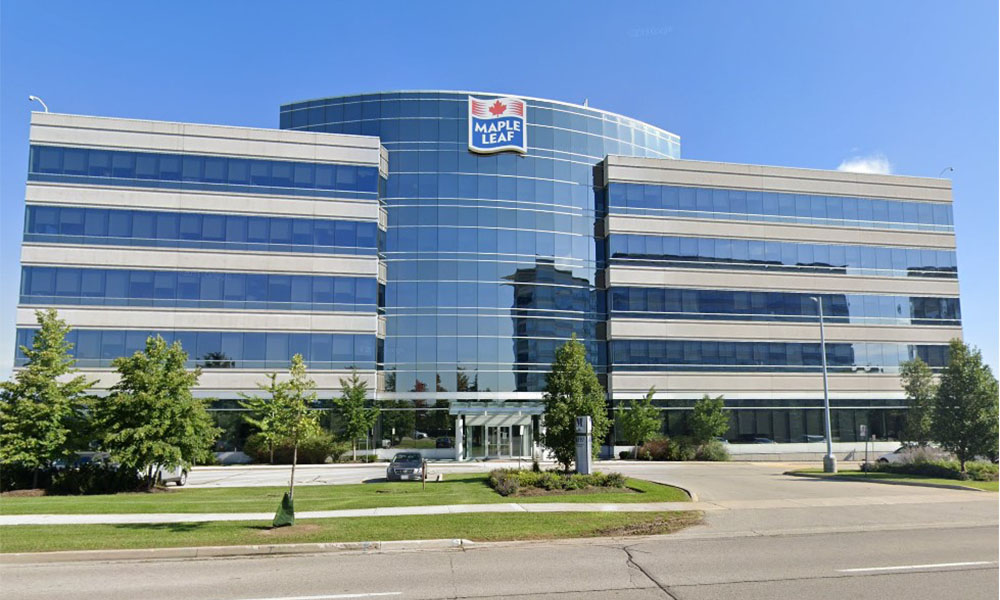 United Food and Commercial Workers (UFCW) Local 832 is calling for Maple Leaf Foods to temporarily shut down its Brandon, Man. Plant now that it has 70 positive cases of COVID-19 among workers.
The union has sent a letter to the Minister of Health calling for a halt in production until case numbers stop increasing, and demanding further followup inspections by public health. And UFCW is pushing for the company to not schedule production on Saturdays.
"Workers are scared to go to work each day as the number of COVID cases related to their workplace continues to increase."
More than half (54 per cent) of Canadians are afraid to return to the workplace because of how contagious the COVID-19 virus is, according to one study. And the possibility of exposure to others who aren't taking enough precautions is one of their top concerns, found another survey.
Maple Leaf Foods say it is continuing "rigorous safety efforts" at the plant to prevent workplace transmission and reinforcing the importance of precautions such as social distancing. The company is also making 500,000 free masks available to community members.
Maple Leaf also said public health experts have said that there is no evidence of workplace transmission occurring at the plant.
The company also temporarily halted its exports to China due to recent protocols adopted by the Chinese government for Canadian processors that require any plant reporting a COVID-19-positive case to suspend exports to China temporarily.
"We are confident in our Maple Leaf Safety Promise – providing consumers with safe, great-tasting food made in a safe working environment – but, we respect China's new import protocols for Canadian products and are working cooperatively with Canadian and Chinese authorities to resume exports quickly," says Michael McCain, president and CEO of Maple Leaf Foods.