Postal workers, nurses, airline attendants among workers involved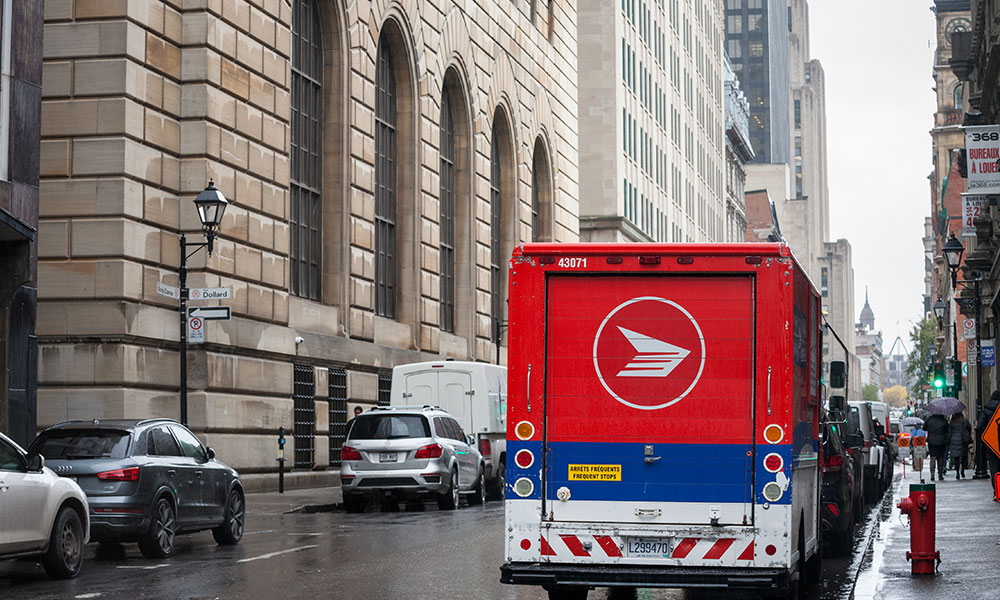 The Canadian Union of Postal Workers (CUPW), Canadian Federation of Nurses Unions (CFNU) and Canadian Union of Public Employees (CUPE) are among unions calling for better worker protection amid the COVID-19 coronavirus pandemic.
CUPE says that urban unit members are entitled to quarantine leave should their physician put them under quarantine order.
Rural and suburban mail carrier members can use a "Leave for Other Reasons" and Canada Post will assess the request for leave through its service provider, says CUPE.
"Regardless of the corporation's decision regarding the type of leave granted, we ask that members follow their attending physician's instructions."
The union reminded members to contact their local segment of the union to enforce their rights and file a grievance if the union members feel that they are entitled to a quarantine leave and their employer does not allow it.
CFNU is also calling on Canada's public health agencies to protect front-line health-care workers from COVID-19 by taking immediate coordinated action in accordance with the precautionary principle.
"SARS (severe acute respiratory syndrome) definitively taught us that protecting the public during a possible pandemic starts by protecting health-care workers," says Linda Silas, CFNU president. "Nurses' unions are taking the lead by sharing information with our members and coordinating with other unions and government agencies to ensure we protect front-line health-care workers and contain the disease."
The CFNU signalled to the Public Health Agency of Canada and the World Health Organization that guidelines being developed for the coronavirus must be based on the precautionary principle, replicating the key recommendation in Justice Douglas Campbell's post-SARS report.
CUPE is also pushing for increased protection for its workers on flights.
"Anyone who has been notified by a public health agency or the company of potential exposure to an infected passenger should be provided pay protection and allowed to self-isolate for the 14 days following the exposure event even if this is not required by the public health authority," says the union. "CUPE will continue to push for this as the industry standard."
McDonald's workers in U.S. push for greater protection
In the U.S., McDonald's cooks and cashiers are calling on the company to implement policies that would help frontline workers deal with economic and public health effects of the spreading COVID-19 coronavirus.
"We demand that McDonald's provide paid sick leave to all workers who wear the McDonald's uniform — in both corporate and franchised stores — in the event that they or their immediate family members show symptoms of possible COVID-19 infection," says the Fight for $15 union.
Specifically, the union is asking McDonald's to provide paid sick leave until the workers and their immediate family members test negative or are otherwise cleared by health professionals, and that the company shoulders the cost of testing or treatment for COVID-19.
The union is also asking the company to continue to pay workers who are in quarantine in relation to the disease until the quarantine is lifted.
"If individual schools or districts close, workers responsible for the care of children whose schools have closed should be provided paid leave as well," says the union.
Fight for $15 is also asking McDonald's to immediately provide additional cleaning supplies and protective equipment consistent with expert recommendations to all workers; ensure adequate staffing levels are maintained to both increase the frequency of cleanings in all restaurant areas and to perform these cleaning tasks safely; and seek out expert guidance on the best practices to minimize infection risk for all workers, including workers at point-of-sale.
In case of a restaurant closure, the union is asking that McDonald's pay employees for any missed shifts. They are also asking the company to "provide protections that mitigate harmful economic effects on workers and lay out a fair process for return to work" if an economic downturn results in layoffs or reduced hours.
"We demand McDonald's post its COVID-19 policy in all stores and immediately train all managers and workers on this policy," says the union.

Shopify, Google, Twitter and Microsoft have all asked their employees to work from home amid the COVID-19 coronavirus pandemic.