Canada Worker Lockdown Benefit provides $300 per week to affected workers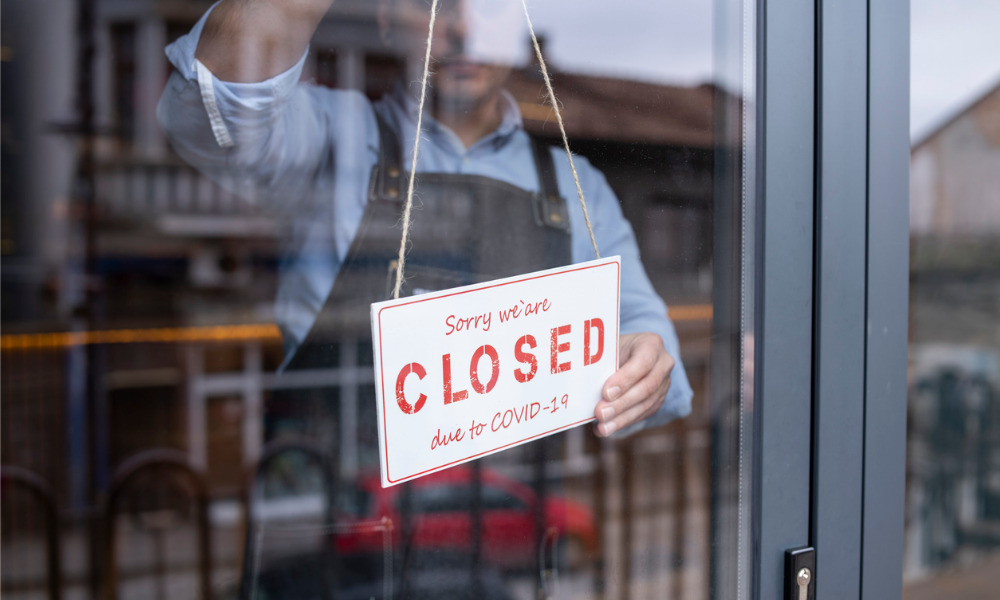 Expanded access to the Canada Worker Lockdown Benefit (CWLB) is now in effect.
Previously announced in December, the program now includes workers in regions where provincial or territorial governments have introduced capacity-limiting restrictions of 50 per cent or more.
The benefit will provide $300 ($270 after taxes withheld) per week in income support to eligible workers who are directly affected by a COVID-19-related public health lockdown, and who have lost 50 per cent or more of their income as a result. Payment will be retroactive to Dec. 19, 2021.
"Through Bill C-2 and the expansion of the Canada Worker Lockdown Benefit, we are supporting Canadian workers through targeted income support as regions implement public health measures to stop the spread of COVID-19," says Carla Qualtrough, minister of employment, workforce development and disability inclusion.
British Columbia, Alberta, Manitoba, Ontario, Quebec, New Brunswick, Nova Scotia, Prince Edward Island, Newfoundland and Labrador and Nunavut are included in the list of designated lockdown regions. The list will be updated as provincial or territorial governments introduce changes to public health restrictions, according to the federal government.
Affected workers can now apply for CWLB. Eligible workers are those who:
earned at least $5,000 in 2020, 2021, or in the 12 months leading up to the day they apply for the benefit
filed a 2020 tax return
work in or provide a service to a region designated as a COVID-19 lockdown region during the application period
live in a designated COVID-19 lockdown region that resulted in one of the following:

they lost their job and are unemployed
they are self-employed but unable to continue their work
they are employed or self-employed but had a reduction of at least 50 per cent in their average weekly income as compared to the previous year.
Previously, Ottawa approved legislation to extend other support programs related to the COVID-19 pandemic, including the Canada Recovery Hiring Program and the Canada Recovery Caregiving Benefit (CRCB) and Canada Recovery Sickness Benefit (CRSB) and introduce a new one for workers, including the Tourism and Hospitality Recovery Program, the Hardest-Hit Business Recovery Program, and the Local Lockdown Program.